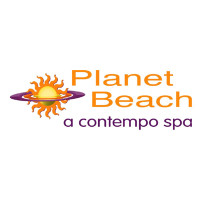 Planet Beach is a chain of beauty salons specialized in spray tanning and spa services. The company has a very lucrative franchise system in place. Those, interested in having their own business while benefiting from all the support the mother company can offer, can get an insight of how things are working by filling in a Planet Beach application and getting a job with them.
Currently, there are about 250 branches in 33 states and nine countries, 200 of them in North America. The headquarters of the company are in uptown New Orleans where it all stared back in 1995 when Stephen Smith, proprietor of a health club and gym, decided to expand his portfolio by opening a tanning salon in a place purposely built for that but which failed to open until his arrival.
The initial name he gave the venture was Electric Beach. Smith's choice for expansion was not random and it stemmed from the idea behind both businesses and that was helping customers to keep healthy and achieve a look they would be happy with. The success of his enterprise led to him initiating the franchise in 1996.
The franchise direction called for a change of name but a shortage of capital meant that only one of the words was replaced. "Beach" was kept and it was associated with "Planet" to express a wish to retreat to the beach and feel heavenly. The next important step in the development of the company happened in 2005 when the full-automated spa services were inaugurated.
For a monthly fee, customers get unlimited access to fully automated sunless spray and spa services in a separate room without the help of an assistant. The franchise offers sunless spray tanning, UV tanning, Hot Box Detox, massages, facials, hydration treatments, teeth whitening, guided meditation oxygen therapy, weight management treatments, sunless lotions, and skincare and nutrition products.
Planet Beach Careers
The company's mission is to transform how the world reinvigorates by maintaining a high customer service level in all its' franchised locations which boast of an inspirational and unconventional air. The spa chain promises to supply excellent spray tanning and spa products through automated services for a fair price and in a shorted time than the regular establishments.
To achieve its' goals, the beauty salon needs dedicated employees to fill in roles of sales associates, customer service representatives, administrative assistants, beauty sales consultants, key holders, assistant spa managers and general spa managers. No matter the position in the company, all personnel must assist clients in cultivating their self-confidence.
When researching the conditions for qualifying to apply for jobs at Planet Beach, one must keep in mind that the answer to "How old do you have to be to work at Planet Beach?" should be at least 18 years old. The spas are opened Mondays to Thursdays from 8:00am to 10:00pm, Fridays from 8:00am to 7:00pm, Saturdays from 10:00am to 5:00pm and Sundays from 12:00pm to 5:00pm.
Spa managers are focused on hiring candidates who can adhere to teamwork in order to accomplish targets and who see the company more as a familial environment than a conventional workplace. The salons accommodate both full-time and part-time job opportunities. Also, applications are considered only from hopefuls who project a bearing suggesting healthy life choices.
The full-time Planet Beach careers with the spa chain bring benefits like free spa services, discounts on products, flexible hours, commission bonuses, paid time off, options for advancing to managerial Planet Beach jobs and healthcare and 401(k) plans. The link to the online application for Planet Beach careers is quite straightforward and contains a resume uploading option, which ensures candidates have chances to future Planet Beach jobs online as well.
Planet Beach Job Descriptions
Spa Consultant – Spa consultants are key members of the beauty shops. The main tasks are applying spray tan, setting equipment, assisting clients and showing them how to handle the electronic dashboards. Candidates must have experience in the tanning industry. Excellent communication skills will also improve the applicants' chances. The pay for this position is between $8 and $11 hourly.
Sales Associate – To qualify for this entry-level role, one must be ambitious and determined. Sales associates should never forget that their efforts contribute to the overall result of their team and reflects their combined endeavors. A strong knowledge base of all the spa's products is vital as to properly inform customers of their options. Customer services abilities are necessary. Successful applicants should expect an hourly remuneration around $8 to $9.
Spa Director – Spa directors are the core of each franchise and they have to prove capable of sorting out any problems raised by either dissatisfied clients or upset staff. This conflict management ability demands calm and decisiveness. They need to know the business inside out as to be able to encourage personnel on reaching sales targets and to advise on increasing customer satisfaction. Their annual salary ranges between $35,000 and $40,000.
Regional Performance Consultant  – This career calls for effective written and spoken abilities, time management and organizational skills and strong interest in the beauty and wellness fields. Candidates must demonstrate sales and management experience. The employment here mentioned includes responsibilities such as training local staff, updating materials for classes and seminars and drafting plans for improving efficiency. Any applicant can find the role quite rewarding with pay amounting to $40,000 annually.
Planet Beach Interview Questions
The aim of the questions asked during the interview is to determine the extent of the applicant's communication and customer service skills. 
Have you tried our products? Who better to advise clients on products than someone who has already tried them personally. Present your favorite products enthusiastically and show recruiters you know what you're talking about. 
How would you deal with a customer who's contesting his/her bill? Start by saying that you would approach the situation calmly and invite the disgruntle client in an office and thoroughly discuss the bill to identify where the discrepancy lies. 
How did you fix a mistake you made at work? We're human so it's normal to sometimes do things wrongly. What is important is knowing how to sort the errors out. Don't be afraid to admit to wrongdoing and give a detailed account on how you remedied the situation.
Would you ever lie to a customer about trying one of our products just for the sake of a sale? Honesty is crucial in this line of work. Clients turn to the spa's help to feel and look better. Misleading them can be detrimental to their health, therefore reassure recruiters that you will always be truthful while on duty.
Can you list a few of the benefits of UV tanning? This should be an easy question for a professional and it outlines knowledge in the tanning field.
Advice for Application Process
There is no printable application form for Planet Beach jobs. The company does not support a version of the direct application which one could download an application form for. Since the printable application for Planet Beach is non-optional, the jobs seekers apply online through the free application on the Planet Beach job application online webpage with full details on how to apply for Planet Beach Online using their virtual application form.
If the resume details match the job description connected to the Planet Beach application, the spa manager gets in contact with the candidate for an initial phone interview before progressing to the group or individual face-to-face interviews. Before that happens, applicants must familiarize themselves to all things related to company operations.
If practical skills are entailed with a certain job, then the candidate should be ready to demonstrate them. The applicants should also look into frequent questions asked during interviews similar to the one he/she is about to attend. Moreover, the interview is likely to have a better outcome if it finished with the interviewed asking question in return.
It is preferable if the candidate arrives at the interview 10 to 15 minutes earlier as it would show reliability. The attire mandate is fashionable but professional at the same time. Emphasis will be on proving experience in cosmetics, fitness or spa industries. Be concise and confident when answering and elaborate on how you would apply company policies to maintain or increase customer satisfaction levels.
The last thing, before leaving the interview, should be thanking the interviewers for seeing you in person and maybe enquiring on when to expect a decision by. Depending on the job level, a selection to fill the employment opening can be made sometime between a few days and a few weeks. Calling to follow-up wouldn't hurt either, as it would show real interest in the role.
Also See:
Sephora: Visit the Sephora application.
Shoe Show: For career opportunities, fill out the Shoe Show online application.
Kids Foot Locker: Kids Foot Locker offers opportunities for both, beginners and experienced roles.
Mary Kay: Visit the job application for Mary Kay to apply today.
Goodlife Fitness: Visit the Goodlife Fitness application.
Company Links
http://form.jotform.us/form/51654053627152
http://planetbeach.com/customer-member-info/planet-beach-story/