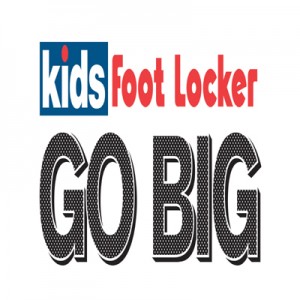 Kids Foot Locker is an American retail chain for children's athletic apparel, accessories, and shoes. It has about 300 stores across America, and their territories in Puerto Rico and the Virgin Islands. It is known for a family friendly environment with the top brands a family would want for their children.
Kids Foot Locker is a store associated with Foot Locker, but with a specialization in children's wear. Foot Locker is a well-known store selling a variety of athletic needs for every member of the family. Because of its popularity, they created more specialized variety of their stores including Lady's Foot Locker as well as Kids Foot Locker.
Headquartered out of Midtown Manhattan, New York, Foot Locker is an international company of mall stores all across the globe. This chain of stores remains a popular choice today among all ages because they keep up with current trends in athletic gear and only sells the top brands.
This store provides customers with high quality gear with equally high quality service. Customer service and the top of the line products are not the only things that are important to this company; they also feel a responsibility to their community and have programs to give back to their local communities for those in need.
One way that they do this is by joining forces with schoolPAX to create a Foot Locker School Rewards Program,  which gives back to local schools that sign up for this program. The use of special tags when purchases are made helps give money back to the local schools that are registered for such a program.
Another program that they have joined forces with is Do Something, and created the Foot Locker Scholar Athletes Program. This program recognizes high school athletes who are not just stars on their teams and sports, but also at their academics and their community. If you want to work in a family friendly environment and love working with kids, as well as having great knowledge in the products sold, this is a great place for you to consider working.
Kids Foot Locker Careers
How old do you have to be to work at Kids Foot Locker? To work at the stores, the minimum age of employment is 16 years of age. This is for entry-level positions within the store. This company has opportunities for the first time job seeker to grow their jobs into Kids Foot Locker careers, and is a great place for first time employment because they can learn valuable work experience here. There might also be opportunities for seasonal employment during the busy holiday season.
Get Your Degree!
Find schools and get information on the program that's right for you.
Powered by Campus Explorer
Before applying, be sure that you meet the requirements for the position that you are applying for. Also take note that this is a family friendly environment that you are gaining employment in. If the idea of working with screaming or otherwise difficult children is not appealing to you, this company might not be the best choice for you. These are some things to consider before applying here.
Average wages within this company are dependent on your job title, experience, and education level. Your time worked with the company can also increase your wage, as does your performance. As you grow within this industry, your salary will generally increase to reflect your promotion within the company. Another consideration when it comes to wages is the state's minimum wage where your store is located.
For instance, a sales associate may only earn around $8.20 an hour. A cashier might make $7.70 an hour. A sales lead might only make $9 per hour. A store manager can earn $2,000 a month, while a district manager may earn around $80,000 a year. There are many factors that are considered when it comes to salary.
As for benefits, the same consideration for wages are considered for benefits but with the addition of the hours worked weekly at the company. A full-time worker generally is eligible for more benefits than a part-time or seasonal worker. For more information on benefits, you can reference your new employee packet given to you upon hiring or ask a manager if there are any other questions.
There are competitive benefits working here. An employee may get employee discounts on products in store or associated stores. They may also get paid vacation, sick leave, and personal time. They might receive medical insurance, dental and vision plans. They will get paid job training.
Among managers, there are opportunities for 401(k) plans, and other pension options as well as financial planning assistance. Some employees may get maternity or paternity leave. They do provide free uniforms for the employees, and have flexible hours. The hours of operation are as followed: Monday – Saturday from 10:00am to 9:00pm and Sunday from 11:00am to 6:00pm. Hours of operation may vary depending on location and holiday hours.
When you apply at Kids Foot Locker, you should only apply for positions that you qualify for. If you do this, you should hear back about your application within a reasonable amount of time. You can call them to ask if they are still hiring for the position you applied for, and to check the status of your application.
Kids Foot Locker has a high standard for their employee. They want their employees to have a good working knowledge of the products in the store to best help out the customers. They should know which shoes are best for which activities, and specific clothing types to help them excel at the sport that they are looking for products for.
In addition, they want employees that are great with children. This is a family friendly environment catered to be inviting for families while selling the top brands of high quality athletic apparel and other gear. This is just as crucial in providing excellent customer service as being knowledgeable in the products is. If you feel like this is something that you can handle, you should start filling out your application today.
Kids Foot Locker Job Descriptions
This is a more in-depth look at the different career opportunities here.
Entry-Level
Kids Foot Locker can be a great place for people in the job field for the first time to work. There, they can gain valuable work experience to carry onto other career paths. The flexible hours make it great for students or people who are looking for a second job. They also open up seasonal employment during busy seasons, which is great for people who are just looking to add extra income during the holidays.
Here are some entry-level positions you can find here:
Sales Associate
Cashier
Stock Room
Associate
For more information on these positions, or ones like it, you can visit the company website.
Management or Other High Level Positions
After gaining previous work experience in this company, you can work up the ranks into higher level positions. Or, if you have gained previous work experience and education elsewhere and qualify for these higher positions, you can feel free to apply here for these positions.
Here are some other positions available with this company:
Sales Lead
Manager
District Manager
Store Manager
Assistant Store Manager
Financial Analyst
For more information about these positions, or other like it, please visit the company website.
Kids Foot Locker Interview
These are some tips to help you through the application process to get the job:
Apply only for the positions that you are qualified for. By applying for positions that are not a fit for you, your application may not be considered.
When applying for positions, you must do so in accordance to the instruction provided to you. By not doing so, the application may not be considered or taken seriously. If you apply in store, wear neat and appropriate clothing. By wearing unkempt clothing or otherwise flashy attire, you might give a wrong first impression causing your application to be dismissed.
When you are submitting your application, you should submit an updated resume. This will help give the interviewer, or other personnel that is considering your application, a clearer picture of your talents and previous experience. This will also help add information that may not have been asked on your application.
These are some tips to help you succeed during your interview:
Dress appropriately for your interview. First impressions are important and you want to be taken seriously. Bring along two copies of your resume. One will be for your interviewer, in case they do not have the one you previously submitted. The other will be so you can follow along while they read your resume to help clarify anything if there are any questions.
Prepare for your interview in front of a mirror. This can help you have more confident body language. By anticipating the questions, you will be able to seem less nervous and more articulate during your interview. Be honest, but provide quick answers. The interviewer does not need every detail and can tell if you are lying to them.
After your interview, be sure to thank the interviewer for their time. You should check in after your interview to see if there are any additional questions that need to be answered. This will show that you are serious about the position.
Advice For Application Process
How do you apply for a job at Kids Foot Locker? A job seeker can find Kids Foot Lockers jobs online, and apply directly on the company's website for open positions. There are no places on the website for downloadable applications. There are no printable applications on the website. You may also fill out an application at your location or store of interest.
Kids Foot Locker careers online has job description on open positions that the company is hiring for at your nearest location. It clearly states the responsibilities and other expectations and qualifications for the position so that a person looking for a position can easily find Kids Foot Locker jobs that they are a good fit for.
The athletic apparel and footwear industry is a very competitive one. They also compete with a lot of dedicated shoe stores, as their biggest portion of profits come from the footwear purchased. This means there are options for job seekers who are specifically interested in this industry.
One of the largest competitors is Journeys, which has a separate store that is focused for children's footwear. While they do not sell athletic apparel, they do sell a large variety of shoes including athletic sneakers. They sell top brands here as well, but the stores are generally much small than the Kids Foot Locker stores.
Another large competitor for them is Finish Line. Finish Line is a mall department store that sells athletic apparel and accessories and athletic shoes. This is the closest competitor for Kids Foot Locker. However, this store caters to all ages, rather than a focus just on children's gear. They also sell all the same top brands here.
Also See:
Lancome: Visit the Lancome application.
Nike: See our guide for careers at Nike.
Powerhouse Gym: Use the Powerhouse Gym job application to apply here.
Finish Line: See our resource page for more information on Finish Line careers.
Skechers: Visit the Skechers application.
Company Links
http://www.kidsfootlockercareers.com/#/
http://www.footlocker-inc.com/company.cfm?page=kids-foot-locker