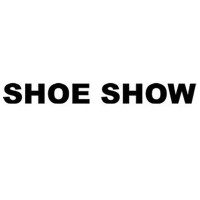 Shoe addicts are not foreign to SHOE SHOW, a popular footwear retailer in North Carolina. The retailer company also houses the following brands: Encore, The Shoe Dept., Burlington Shoes, Shoe Show Mega, and Shoebilee.
Robert B. Tucker established the company in 1960. Two decades later, he acquired Burlington Shoes. The company acquired two more brands in the succeeding decades: Altier Shoes and Shoebilee, respectively.
Throughout its 58 years of existence, the company has maintained its success by continuously innovating its online and store marketing strategies, keeping a standard store design, and having an efficient distribution center.
The company likewise improves the employee benefits it offers, making them more comprehensive and competitive. Workers get merchandise discounts, health insurance, paid holidays and vacations, and pension plans.
Employees also like their flexible working hours and their highly responsible and approachable managers. They can work at their own pace as long as the store operations are running smoothly.
How old do you have to be to work at Shoe Show?
The company accepts applicants as young as 16 years old. However, labor laws apply on certain states, and juveniles might be asked to submit documents and working permits.
Shoe Show Careers
The company is looking for devoted, team-driven, and passionate individuals who can provide their skills to enhance Shoe Show's customer service and drive its sales.
IT Specialist
The IT Specialist is in charge of designing the company's computer systems and assessing the effectiveness of its technology resources. He modifies and/or replaces systems that do not work accurately, improves the database, and installs software for the online store, blog, and website. Knowledge of system integrations is a must.
Sales Associate
Customers who are looking for a specific item may call for a Sales Associate for help. The latter not only assists guests, but also promotes products and promos. As part of the front-end team, he must be able to encourage customers to purchase a product.
Cashier
Payments and other money transactions are handled by the cashier. Hence, the cashier must accurately process sales and provide receipts to customers. He should also know how to use POS and accept payments via credit cards. Along with the front-end team, the cashier shall provide quality customer service at all times.
Retail Store Manager
The smooth operations of the store largely depend upon the Manager, who monitors employee performance and their transactions to guests. He shall fairly allocate tasks to each team member, and motivate them to achieve target sales. Likewise, he shall control the budget of the store and aim for minimum expenses. Whenever a customer complains, the staff redirects the matter to the Manager.
Retail District Supervisor
A District Supervisor oversees the overall operation of stores within an assigned location. Thus, he would be supervising more than one store location. He shall visit these stores regularly and check whether the team has been achieving maximum profitability. On job interviews, the supervisor screens and talks to the applicants.
Merchandise Planner
The key tasks of a merchandise planner are as follows: analyzing past sales and sales trends to plan future products; communicating merchandising plans to the buyer to identify which supplies are needed; drafting contracts for suppliers; and coordinating with store managers as regards stock movement, price markdowns, and promos.
CAD Operator
The company is currently looking for a CAD Operator to help design its stores and machinery. Aside from knowledge of CAD, the applicant must know how to use special symbols and notations for drawing blueprints. He also develops and illustrates plans for construction projects and structural foundations. The ideal candidate must have an eye for detail, as well as superior computer, math, and communication skills.
Warehouse Associate
Products ordered or delivered are first taken to the warehouse. The warehouse associate then checks and itemizes the merchandise, seeing if they are damaged or in need of a replacement. Aside from maintaining the inventory, he shall pack the products properly (i.e. carefully labeled in boxes).
Delivery Clerk
Online purchases need to be delivered promptly to customers. Such is the primary task of the delivery clerk. The applicant for this position should be physically fit, as his assignment involves heavy lifting. Like the rest of the front-end team, the delivery clerk shall provide quality service to customers and assist them in handling their purchase.
Blog Manager
You could consider Shoe Show's blog as its life. Most of the current events, sales, and promos are announced on the blog. Thus, someone should help maintain this platform. The primary tasks of the blog manager are posting relevant content and photos, and responding to customers' queries or complaints. 
Shoe Show Application
Since the company does not have an official career webpage, you can make use of their link at Career Builder and other third-party sites such as Snagajob and Indeed.
The Apply Now button will lead you to a page where you can upload your CV and cover letter. Note that some career search sites require job seekers to sign up first before filling out an application letter.
Another option is to go directly to a Shoe Show branch and ask for an application form. Bring your resume and cover letter with you. Likewise, be prepared for an on-the-spot interview.
The best way for your CV to be noticed among hundreds of applicants is to highlight your special skills and relevant job experience. Include any certifications especially if you are applying for highly technical positions.
The same is true for interviews. A confident and smart personality will always stand out, so look and act your best. Speak clearly and answer everything the hiring team asks you.
Things to Know about Shoe Show
The culture at the company is brimming with professionalism and respect for all employees. Whether one is a manager or a sales associate, each person works hard to continuously provide quality, service, products, and value.
Online shopping is always exciting with Shoe Show. They have different offers for their clients that's sure to help them save a few bucks when it comes to their purchases. They keep up with the trends as well, and with summer nearing, you'll find a variety of colorful items on display at their stores.
To give back to their countless patrons, the company also introduced Showstopper Rewards Points, in which customers are rewarded for every online purchase they make. As bonus, these points never expire!
Shoe Show is also active in community programs and activities. It is involved in Teaching Associations, Cabarrus Vocational Opportunities, Crisis Pregnancy Center, Gardner-Webb University, and Community Free Clinic, to name a few.
Application Links
Company: https://www.shoeshow.com
Careers: https://careerbuilder.com/company/shoe-show-inc/c8J1FV73VD5JQBVN9NW
Application: N/A