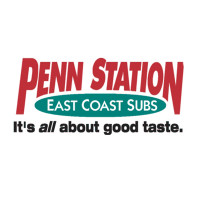 People who fill out a Penn Station Subs application know that they're striving to join a company that really makes an effort to succeed with their franchises and getting great employees to help keep their franchises.  Links to apply for jobs at Penn Station Subs are at the bottom of the page.
The idea for Penn Station Subs came to Jeff Osterfeld shortly after he graduated from Miami University in Ohio.  Jeffrey's Delicatessen was opened in 1983 by Osterfeld in Dayton, Ohio; however, after a trip to Philadelphia, Pennsylvania, Osterfeld realized the popularity of the Philly Cheesesteak and began selling it in his restaurant.  In 1985, he opened his first Penn Station Subs restaurant in Cincinnati, Ohio.
At first, there were only four sandwiches on the Penn Station Subs menu, but the hand cut fries and fresh lemonade proved to be huge hits.  Osterfeld began selling franchises in 1987 after opening several restaurants in the Cincinnati area.  Restaurants have spread across the Midwest and Southern United States.
As of 2015, there are over two hundred and fifty franchises in over fifteen states with a projected thirty more restaurants to be opened by 2016.  The Penn Station Subs corporation only owns one restaurant, but they have an extremely good success rate with their franchises, only closing two franchises since they started franchising.
Penn Station Subs Careers
Positions that are available at the corporate level usually have to do with making sure that the franchises are running properly or training new management teams for franchises that are opening.  There are some Penn Station Subs jobs at the corporate level that are meant to keep the corporation itself working.
At the local level, there may be several positions that are available at various franchises.  In order for you to find out about any jobs, you will have to go to the restaurant you're interested in applying to and asking for a paper application to fill out.
How old do you have to be to work at Penn Station Subs? Age requirements vary by job.  As you attempt to look at Penn Station jobs online, make sure to look at all position requirements closely as some jobs require various experiences, degrees, or certifications.
Those with Penn Station Subs careers know that each store has different hours, as most stores have different franchisees running them.  Because there isn't any breakfast food at Penn Station Subs, most stores will only be open for lunch and dinner, with reduced hours on Sunday.
Penn Station Subs Job Descriptions
Delivery Driver – You'll work to quickly and safely deliver food to various catered events as needed.  When there aren't any catering jobs, you'll work almost any position that is needed in the restaurant itself.  Compensation is around $20,000 a year.
Cashier – You'll greet every customer with a smile and make sure that their order is correct before accepting payment.  As needed, you'll go out into the dining room to do any cleaning or emptying of trash bins.  Compensation is around $20,000 a year.
General Manager – By making sure that the kitchen surpasses federal, state, and company standards, you'll insure that everything that leaves the kitchen is delicious.  You'll also work to maintain a solid team that gives customers the excellent service that is expected.  Compensation is around $45,000 a year.
Shift Manager – During your shifts, you will make sure that everything is running smoothly and properly.  If there are any issues with customers, you'll be the first to deal with them and try to turn their experience around.  Compensation is around $30,000 a year.
Penn Station Subs Interview Questions
These are some questions you may be asked during your interview:
Why do you want to work for Penn Station Subs? Be prepared for this as it is an extremely common interview question.  Talk about what drew you to the company, whether it was the company culture or benefits and why it's your first choice in places to work.
What experience do you have? Highlight any relevant experience that you have.  If you don't have any, instead talk about what you can bring to the position and offer the company.  Make sure to use plenty of examples to support and enhance your claims.
Where do you see yourself in the next few years? Your interviewer wants to know if you see yourself with the company.  Talk about how you're willing to take on extra challenges and responsibilities in order to move up, while being realistic in your career expectations.
As Penn Station Subs relies heavily on customer service, you may be asked this question in the form of a hypothetical situation: How would you take care of an upset customer? Be practical and realistic as you walk through what you'd do in order to turn the customer's experience around.
If you've applied for a position that will require driving, you may be asked this question: Do you have a good driving record and a valid license? Be honest.  They want to make sure that you'll arrive at your destination safely and quickly, but mostly safely.
Advice for Application Process
How to apply for Penn Station Subs online: if you're interested in filling out a Penn Station Subs application in order to become a franchisee, make sure you read through all the information and steps before submitting the inquiry.  There are no applications for store positions, and there are no printable applications or Penn Station Subs available on their website.
Before attending your interview, do research on Penn Station Subs and the industry so you can have a list of prepared questions that you can ask.  This may seem excessive, especially for an entry level position, but it will place you in front of the other candidates as it shows that you are prepared and think ahead.
Dress nicely in business casual, if you can, for your interview as it will be in a semi-formal setting.  If you've applied for a managerial or supervisory position, a suit would be appropriate as it shows that you're professional.  Have a positive and friendly attitude because it gives a good impression and will show that you're ready to work with customers.
Make sure to show gratitude at the opportunity to interview with Penn Station Subs.  Afterwards, inquire about the best way to check on your hiring status as few applicants will learn if they got the position during their interview because Penn Station Subs will want to screen all candidates before making a final decision.
Also See:
Del Taco: See this page for jobs at Del Taco.
Arby's: Visit the job application for Arby's to apply today.
Rubio's: For employment at Rubio's visit the application page.
Firehouse Subs: Use the Firehouse Subs job application to apply here.
Port of Subs: Visit the Port of Subs application.
Company Links
http://www.penn-station.com/franchise/
http://www.penn-station.com/franchise/inquire.php