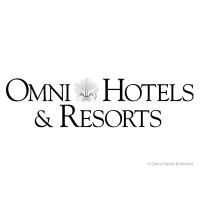 Omni Hotels and Resorts is a brand of luxury hotels with many locations across North America.  To find out how to apply for Omni Hotels and Resorts online and to see what different career paths are available, follow the link at the bottom of the page to get started on your Omni Hotels and Resorts application.
The chain began in 1958 and is owned by Robert Rowling, the founder of TRT Holdings.  The company headquarters are based in Dallas, Texas.  There are over 60 locations primarily in the United States covering 20 different states.  The other properties are located in Canada and two in Cancun, Mexico.
The hotels are designed for luxury travel and many resorts include spas, golf courses, tennis courts, ski and winter sport resorts and private beaches.  The spas have many different relaxing wellness treatments for all guests.  They also provide services for corporate retreats and conferences as well as wedding services and other events.
Omni Hotels like to be innovative in their services.  In their restaurants, bars and spas they like to invent new cocktails, dishes and treatments.  Five different properties also have onsite beekeeping facilities.  Using the honey made there, they are able to create new honey-based treatments and mixologists and chefs use the honey in their dining experiences.
Omni Hotels and Resorts Careers
There are many Omni Hotels and Resorts jobs available in the different locations.  Job opportunities include Concierges, Valet Attendants, Bellmen, Night Auditors, Housekeeping and Laundry staff and Room Attendants.  There are also many varied positions in the restaurants, bars, spas and sports facilities that will vary depending on the amenities available at each individual hotel.
You can find many available careers in the corporate side of the industry for qualified professionals with relevant experience and degrees.  The departments that you can submit applications to will include Finance and Accounting, Administration, Human Resources, IT, Operations, Sales and Marketing amongst others.  There are also dedicated student and graduate application channels.
How old do you have to be to work at Omni Hotels and Resorts?  You must be at least 18 years old or over to apply for jobs at Omni Hotels and Resorts.
Working in the hospitality industry, employees with Omni Hotels and Resorts careers will be entitled to discounts on meals and other hotel services.  In addition to this, full-time employees and many others will be eligible for a health insurance package including medical, dental and vision insurance as well as 401(k) retirement plans.
The hours of operation are 24 hours a day, 7 days a week.  You will need to check your exact job description to find out when your individual working hours are.
Job Descriptions & Salaries
Concierge – This position requires you to have a good knowledge about the services offered in the hotel and also to have good computer skills.  You will need to anticipate guests' needs and assist them with their bookings and enquiries. Customers will often ask you to make recommendations about attractions in the local area.  The pay rate is between $10-17/hour.
Laundry Attendant – The duties for the position of Laundry Attendant are generally similar across all hotels.  Your responsibilities will include washing, drying, ironing and sorting the linens of the hotel.  There will be strict hygiene and cleanliness policies that you must follow to ensure everything is up to a certain standard. This job is usually paid at minimum wage.
Food Server – Working in one of the dining establishments you will take customer orders and deliver food to them.  Good interpersonal skills are very important in this role and you will need to be able to work on your feet for long periods of time.  The average pay is $2-4/hour plus tips. 
General Manager – As a General Manager of a hotel you will be ultimately responsible for the performance of the hotel including the bars, restaurants, front desk, rooms and all other facilities.  Your responsibilities will include hiring and training staff in providing excellent customer service and maintaining all necessary standards.  The salary for this role can be up to $100k/year.
Omni Hotels and Resorts Interview Questions
After you submit your Omni Hotels and Resorts application, give yourself the best chance of employment by practicing some common interview questions.
Why do you want to work here?  You should always turn up prepared for your interview by doing some research before you go.  Tell them specifically why you want to work at that hotel. 
Tell me about yourself.  Always make sure that you talk about your relevant experience and skills that make you an ideal candidate for Omni Hotels and Resorts jobs.  Give details about your previous employment experience.
How would you handle an angry customer?  If you haven't been in this situation before then talk about a similar occurrence from a comparable situation, but if you do have customer service experience then describe it here. 
What is your biggest weakness? People try to get around this question as they don't want to be negative but you can talk about your weaknesses as long as you follow up with what you are doing to work on them.
What is your availability?  Have your availability and shift preferences worked out before you go as they will often have specific shifts that they need to fill.  It will help your applications if you are able to be flexible.
Advice For Application Process
If you want to apply online for jobs at any other locations, corporate roles or other roles with the company, either search Omni Hotels and Resorts jobs online or use the provided links below.  Their online application form is fairly standard; all you have to do is enter your experience and details to submit your Omni Resorts and Hotels job application online.
If you want to make a direct application to a local hotel, you can also contact them directly or take your resume down there and request a free application form.  However all of their available positions are advertised on the web so that you can apply online.  There isn't an option to download a printable application for Omni Hotels and Resorts.
Remember that appearances are very important in these types of roles so even if you're applying for entry-level jobs make sure you show up to your interview smartly dressed and well prepared. Greet your interviewer with a firm handshake, make eye contact and smile.  It's important to maintain a positive attitude throughout to show your enthusiasm for the job.
Try to give specific examples to demonstrate your points whenever you can when answering questions in an interview as this helps to make your point in a much stronger way.  Sometimes it may be necessary to follow up by phone or email after your interview to check the status of your application.
Also See:
Knights Inn: See our resource page for more information on Knights Inn careers.
Extended Stay America: Checkout the application page for work at Extended Stay America.
Motel 6: See our resource page for more information on Motel 6 careers.
Westin Hotels And Resorts: Visit the Westin Hotels And Resorts application.
Four Seasons: For employment at Four Seasons visit the application page.
Company Links
http://www.omnihotels.com/careers/job-openings
http://www.omnihotels.com/about-omni-hotels