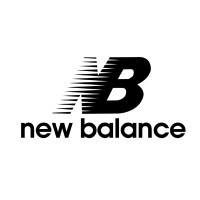 Best known as New Balance, the company New Balance Athletic Shoe Inc. is a major manufacturer of footwear originating in America. They are based in Boston, Massachusetts, and are one of the biggest sports footwear manufacturers in the industry worldwide. To keep up with supply and demand, as well as the five factories in the US, there is also a factory in England. A great place to work, and so many job opportunities, a New Balance application is a fantastic start to a rewarding career.
Due to the bulk of the manufacturing being undertaken in the US, their shoes are often a little more expensive than other brands. However, they balance this out by including numerous technical features, including heel counters, blended gel inserts, and a much wider range of sizes to accommodate those with narrow or very wide feet.
The company was started in 1906 and was initially founded as the New Balance Arch Support Company, and the main products produced were of course arch supports as well as other accessories developed to create a better shoe fit. The very first sports shoe manufactured was called the "Trackster" and was the first running shoe in the world with a special ripple sole. Many college track teams and YMCA programs adopted the shoe, and this early footwear creation became the start of a hugely successful company.
New Balance Careers
There are a large number of New Balance jobs available, and those that may not require qualifications are generally sales positions. Many of the employment opportunities with this company do require qualifications, special skills and experience, and requirements for each are explained when you search for New Balance jobs online.
Some of the more professional New Balance careers include technical designers, merchandisers, product development managers, project managers, analysts, administration and management positions. Before submitting a New Balance application, check their official website to find out how to apply for New Balance online.
How old do you have to be to work at New Balance? You must be 18 years old to apply for jobs at New Balance.
Eligible employees can receive a number of benefits, including a comprehensive medical package. There are also vacation packages, discounts, tuition reimbursement, corporate gift matching, a 5% matching 401(k) retirement program, and discounted memberships for health clubs. The general opening hours are Monday-Saturday from 10:00am – 8:00pm, and Sundays from 12:00pm – 5:00pm.
Job Descriptions & Salaries
Retail Sales Associate – The main responsibilities are providing excellent customer service, and maintaining product knowledge to ensure the needs of the customer are met. Sales associates are required to measure and fit the customer while educating them on the benefits of the product. Labeling and price marking stock will be a requirement, and payment transactions will also be a duty of the sales associate. Assisting with loss prevention is a part of this role as well. The average rate of pay is around $11.00 per hour.
Assistant Store Manager – The responsibilities of this role include providing a brand experience to the guests of the store. Development and coaching of the sales associates is required of this position to ensure premium customer service. Direct supervision of staff, and participation of the hiring and ongoing evaluation of the employee is necessary. Supervision of floor moves, and communicating with the merchandising team regarding feedback on sales and assortments are further duties. The average salary is around $20.50 per hour.
Technical Business Analyst – The Business Analyst is required to work with the Retail Project Manager on any issues with technology and development projects. Duties include planning, coordinating and supervising the implementation of software applications and programs into information systems. The ability to define the processes of the business and understand the system requirements is a requirement of this position. The average salary is around $79,000 per year.
Retail Sales Associate (Keyholder) – The keyholder is responsible for opening and closing the store as well as assisting with monitoring loss prevention processes. Training other sales associates is required, and the provision of excellent customer service is essential whilst carrying out sales associate duties. This role is almost identical to the retail sales associate position, with added responsibility. The average salary is around $13.00 per hour.
New Balance Interview Questions
By preparing answers to possible interview questions before your interview, you will find the experience less daunting.
Are you good at working in a team? The ability to work in a team is essential for this company. If you have not worked before, think of a time when you were in a team situation, such as a sports or academic team.
How would you be an asset to this company? Take this opportunity to point out your positive attributes, experience, knowledge and qualifications that would make you the best person for this role.
Have you ever acted as a mentor to a co-worker? Depending on the position you are applying for, mentoring may be a duty that is required. If you haven't done so with a co-worker, talk about a time you have mentored someone in a different situation, such as helping another student, or a sports team member.
What are your weaknesses? Almost all interviewers will ask this question, and many people are afraid to answer it honestly. However, by explaining what your weaknesses may be, you will enable the interviewer to contemplate what further training you may require.
What salary are you seeking? This is difficult, because if you state a salary requirement, you may be talking yourself out of hiring consideration. It is best to say that you are seeking a salary commensurate with the role and your qualifications or experience. Try not to give a figure if possible.
Advice For Application Process
Accessing their official website will allow you to search for New Balance jobs online. There is no download application form and no printable application form, so you are not able to make a direct application at your local store. If you find a printable application for New Balance, make sure it is an authentic form. The company prefers you to make an online application, with is a free application method. When you apply online, fill in the form correctly and honestly, and attach a copy of your resume.
There are many locations available, and New Balance jobs are highly sought after. It may take a week or so to receive a response to your application due to the high number of applications they receive for each position. If you haven't heard within a week, contact the hiring manager or human resources department to check on the status of your application.
If you receive an interview, it is good practice to arrive early for the appointment. This shows enthusiasm. Dress appropriately in business attire, and be polite and friendly to each person you come into contact with. During the interview, sit up straight and make plenty of eye contact with the interviewer to give the impression of confidence. Remember to thank the interviewer for the opportunity when the interview is completed.
Also See:
Life Time Fitness: For career opportunities, fill out the Life Time Fitness online application.
Reebok: Checkout the application page for work at Reebok.
Curves: Use the Curves job application to apply here.
Underground Station: Checkout the application page for work at Underground Station.
ULTA: See this page for jobs at ULTA.
https://www.youtube.com/watch?v=YL6sNXXbMvQ
Company Links
http://www.newbalance.com/about-new-balance-content-assets/inside-nb-careers.html
http://www.newbalance.com/about-new-balance-content-assets/inside-nb-overview.html