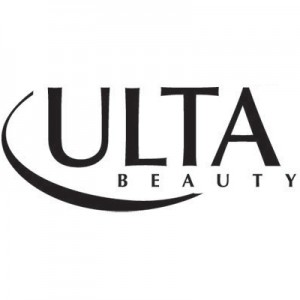 Ulta Salon, Cosmetic & Fragrance, Inc. is a beauty retail business that was founded by Terry Hanson and Dick George in 1990.  Its current CEO is Mary Dillion.  It has 575 locations across 46 states.  The corporatize headquarters are located in Illinois and the company has more than 19,000 employees.
It is not just only a hair styling salon, but they also offer a long list of products for women from makeup to nail, skin hair styling, fragrances, as well as bath and body products.  All those wonderful fragrances that you like.  Don't worry men, you have not been left out.  It  has cologne, shampoo, body wash, face wash, and pre-shave oil for your beards.  looks Ulta sounds like it's the ultimate place to go for men and women to look good.
The hours of operation for their stores and salons are from Monday to Saturday 10 am to 9 pm.  They are also open on Sunday for your convenience, from 11 am to 6 pm.
This organization donates to the Breast Cancer Foundation through donations from its employees and clientele.  There is also an annual charity golf outing.  In September of 2014 it was held at the White Eagle Golf Club in Illinois.  It is from the generous contributions during the golf tournament that they are able to give funds to the Breast Cancer Foundation.  It is very passionate and focused on creating funding for research that would help in eradicating breast cancer completely.
Ulta Careers
A passion for your profession and being a team player are important in any company that you might work at.   Caring about those clients you interact with, working well with them, and your fellow workers are also vitally important.
How old do you have to be to work at Ulta?  To begin in one of the Ulta careers a person needs to minimum of 18 years old.  The hiring requirements for Ulta jobs is what's been written out for each individual job description within that organization.
You can have a career from cashier all the way up to general manager at one of their salons.  Please remember that the salaries which are shown here can vary from state to state and from town to town within the U.S.
Get Your Degree!
Find schools and get information on the program that's right for you.
Powered by Campus Explorer
Cashier could earn $8.72 an hour
Hair stylist could earn $8 an hour
General Manager could earn a yearly salary of $55,000
Qualified employees enjoy the benefits of having access to 401k plans, paid holiday, vacations, and medical coverage. They also have the option of having an insurance plan, employee's assistance program, and prescription drug coverage.  All those who work at here  have access to competitive pay rates, training, and flexible work schedules.
Ulta Job Descriptions
There are a variety of job opportunities to start with at this corporation.  Entry level jobs would be casher, hair stylist, sales associate, and stock clerk.  The Corporate jobs consist of Merchandising, Marketing, Creative Services, E-commerce, Store Operations, Supply Chain Distribution, Growth and New Store Development.
There are also Finance and accounting, Information systems, Human resources, and the Legal department for corporate careers.
A cashier's responsibilities when working are to make eye contact with clients and at all times be friendly and courteous to them.  This is important in any of the jobs where employees are on the floor with clients.  A cashier is to recommend additional product based on what the client needs.  Help eliminate theft and/or any potential theft, and they need to be able to serve more than one client at a time.  A high school degree and one year's work in a retail background is the basic education for what is required in this position.
A hair stylist's responsibilities first and foremost is to greet the guests in a friendly manner and give courteous service.  They need to attend all the training and education courses that are required by the company.  They need to assist in putting product on the display shelve in an attractive way.  Also to adhere to salon dress code, which means you are required to change your hair color and hair style frequently.
A hair stylist needs a cosmetology diploma and cosmetology license, and the experience that goes along with what they learned in cosmetology school.  They also need good communication skills with the ability to work well by one's self as well as with the team in the salon.  The physical ability that is needed is to be able stand for a minimum of 4 hours, bend, and crouch down, to reach with hands as well as being able to lift 50 lbs.
General Managers are accountable to achieve the sale and service goals set up by the organization.  They are responsible for customer satisfaction, hires personnel, and schedules employees so that there are enough there to meet the needs of the customers.  They need to manage employees efficiently and to direct them to meet or exceed the expected profit for the store and salon.  The general manager also manages and processes the payroll.
Advice For Application Process
Are you looking for employment in the beauty industry and you can't find a printable application form for Ulta jobs online?  Like many companies, they do not offer a download application form that you can access for free.  As usual, you can have direct application when you apply online and like in many companies this is the only type of free application that you will have access to.  When you do apply for jobs at Ultra, the site will let your know what positions are open and what location they are hiring for.  They do not hand out paper applications at their stores because the online application is what they work with.  Check to see what Ulta careers are in your local area.
Perhaps you can't find an Ulta job application on line?  The Ulta jobs website is easy to maneuver in by just going onto the careers link below.  Once it opens, look up on the right hand side of the page, there is a tab that says "Start Your Search".  Click that and the next page will ask you to specify the name of the job that you want.  Beneath area the words "job type" it will give you an option to choose non- management (stores/ salon, etc.), or you can choose management jobs (corporate, etc.).  The next one is "talent area" and if you want entry level click the one salon/stores one.
The next stop in your application process is the Pre-Employment Disclosure (or terms and conditions, as shown on the right).  There are seven steps in going through the application process and they are Terms and conditions, Personal information, Pre-employment Questions, Application Information, EEO Questions, and finally to Review your Application.
l don't know if you can upload a resume during the Ulta application process or not.  The application process may serve as you resume in this corporation.  They certainly ask you questions during the EEO Questions portion.  I would look at this process as part of your interview on your Ulta application so make sure that you filled out everything.
Macy's Inc. sells nail polish, makeup and many of the same things that Ulta sells.  Ulta is not a department store, but it's a specialized chain that focuses on beauty and making others feel beautiful.  I checked on hair styling and I found that Macy's Ecotage Salon and Spa are located in Georgia, Ohio, Kentucky, Tennessee, and Pennsylvania within their stores.  As for a as I know, these are the only states within the Macy's chain of stores, that have a salon.  I was not able to find anything else.
The Macy's department store is located in 46 states, plus Guam and Porto Rico.  When you look for the beauty products just click onto the "Beauty" link under the Macys' name.  That tab will lead you to the page of their beauty products, then look to the left and you will see all the areas in where Macy's competes with Ulta.
Sephora USA, Inc. is a French company which was founded in 1970 and came into the U.S. in 1998.  J.C. Penny began opening Sephora inside its stores in 2006, and now Sephora is inside all of the J.C. Penny stores across America.  With its ever increasing 360 plus stores with in America it is a force to be reckoned with, except in on area.
I have not seen where it offers a salon treatment of hair, skin, and nails like it competitor does.  In 2013 a customer recommended having a hair stylist in their stores.  It was mentioned on the community.sephora.com site.  Who knows, they might set that up, but as of right now the biggest thing that they can compete with against Ulta in is with their beauty products.
Ulta, like Macy's, are companies that are "born and raised" in American.   Unlike Macy's, Ulta's focus is on making their clients feel beautiful from head to toe, by offering their clients products  and hair styling that would help them feel this way.  Sephora can't compete with them because they have not added hair salons to their chain of stores.
Also See:
Footaction: See our resource page for more information on Footaction careers.
L'Occitane: L'Occitane offers opportunities for both, beginners and experienced roles.
Lancome: See our guide for careers at Lancome.
Estee Lauder: Checkout the application page for work at Estee Lauder.
Lush: For employment at Lush visit the application page.
Company Links