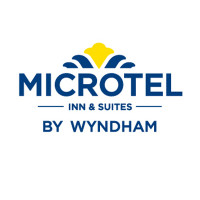 Microtel is a franchise chain of hotels that can be found across the United States, as well as some locations internationally. There are currently over 300 franchise locations of Microtel that are located across the globe. For more information on the Microtel application process, you can read on below for deals.
Microtel was first opened in 1989 in the suburban area of Rochester, New York. They were owned by US Franchise Inc. In July 2008, Wyndham Hotel Group purchased US Franchise Inc., thus absorbing the Microtel chain as part of this purchase. A few years later, their logo was changed in order to match the other hotel chains owned by Wyndham.
As a part of the Wyndham chain, Microtel is a company that is socially responsible. They believe in doing good work in the local communities, and giving back to those who need it the most. They are partnered with Wishes by Wyndham, SeriousFun Children's network, and Cristel House. These charities share the same goal as Wyndham of enriching the lives of children, not just in their communities, but worldwide.
Microtel stands by Wyndham's expectations of excellence for their employees. As a result, they are always looking for enthusiastic and hardworking individuals that are dedicated to making their guest's stay a memorable one. They want employees that display an amazing amount of interpersonal skills and willingness to do whatever it takes to keep the customer's smiling.
Microtel Careers
Between the Microtel hotels and the Wyndham corporate office, there are a lot of opportunities for a potential job seeker to find a position that is right for them. Microtel and Wyndham encourage growth within their ranks so that employees can turn their entry-level job into a Microtel career. Some hotel positions include front desk agent, housekeeping, and general manager.
The Wyndham corporate office has a division that deals with Microtel and their operations. The corporate office is also a great place for people to move up the ranks of the company. The corporate office has entry-level and higher level positions. Some corporate positions include hotel operations, IT, and marketing.
Positions at this company have various requirements in order for people to obtain them. How old do you have to be to work at Microtel? A person must be at least 18 years old in order to work here. Most entry-level positions have little requirements to work here, while higher level positions have educational and experience requirements.
Microtel is benefits that are similar to others in their industry. To be eligible for these job benefits, an employee must meet the weekly hour requirements and must have a certain job title for some benefits. Benefits can vary based on location. Some benefits include health insurance, dental and vision plans. Other benefits include employee discounts, paid time off, and 401(k) plan.
The hotel's front desk is open 24 hours a day, 7 days a week, even for holidays. The other services located within the hotel, like the restaurant or breakfast area, will have different hours depending on the location. For more information on the hours for these services, the front desk will be able to give the hours of operation.
Job Descriptions & Responsibilities.
Front Desk Agent- A front desk agent is responsible for checking in customers and checking them out, as well as taking payments for the room. They will make reservations over the phone or in person. They are also responsible for answering incoming phone calls and transferring them to the appropriate room or department. A front desk agent may earn around $8 per hour.
Night Auditor- A night auditor will perform check in and check outs during their shift. This is a night shift position. They may also book reservations. They are responsible for generating audit reports for their hotel and ensure that all credit cards are properly charged and produce cashier reports for analysis. A night auditor may earn around $12 per hour.
Housekeeping- The housekeeper is responsible for cleaning the guest rooms, lobby, and anywhere else instructed by their supervisor. This includes changing linens, vacuuming, changing towels, and replenishing supplies in the room. They will also work in the laundry room, helping to fold laundry and clean linens, comforters, and towels. A housekeeper may earn minimum wage.
General Manager- The general manager is responsible for working together with the sales manager and the operations manager in order to run the daily operations of the hotel. They must ensure all staff follows company policies. They will conduct weekly meetings to include extra training. The general manager may earn around $40,000 a year.
Microtel Interview Questions
During your Microtel job interview, you may be asked some of these questions.
Do you have any physical limitations for work? Often times, front desk agents are on their feet for their entire shift, and so are housekeepers. Housekeepers will also have to lift sometimes heavy loads. The interviewer wants to see what your limitations are, if you have any. Answer honestly about your limitations.
Why do you want to work here? The interviewer is trying to see what your motivations are for choosing this company. Answer honestly, mentioning any values that you may share with this company or what enticed you to apply here.
What are your future career goals? The interviewer is looking for people that want to grow within the ranks of this company. You should answer honestly about your career goals and if this company fits into your long-term plan.
Why would the company benefit from hiring you? The interviewer wants to see what makes you stand out from their other applicants. Discuss your strengths, mentioning why these would benefit the company.
Do you have any previous experience? The interviewer wants to see if you have any experience in this field, whether it is customer service or other clerical type work. Discuss any relevant previous experience that makes you qualified for this position.
Advice for the Application Process
In order to apply at Microtel, you can apply directly on Microtel jobs online through the Wyndham career page. You may also fill out an application form at your local hotel. You will be unable to find printable applications online, as will you be unable to find downloadable applications. The easiest way to apply is by visiting the Wyndham career site.
The corporate website has information on the currently available positions at this company, including job descriptions and responsibilities. You can use this information to find a job that is a good fit for your skills. You should fill out the application according to all instructions and be sure to fill it out completely. Remember to include an updated resume along with your application.
You are able to contact the hotel that you applied at after a certain amount of time if you have not heard back about your application. You may be able to see if they are still hiring for the position you applied for as well as checking the status of your application.
Preparing for your interviewer can help you feel less nervous for your interview. By practicing in front of the mirror, you can read your own body language to help you become more confident before going into your interview. Dressing appropriately can have a huge impact on whether or not you get hired because first impressions are a big deal.
Also See:
Days Inn: Visit the job application for Days Inn to apply today.
Springhill Suites: Visit the Springhill Suites application.
Best Western: See this page for jobs at Best Western.
Staybridge Suites: Visit the job application for Staybridge Suites to apply today.
Aloft: See our guide for careers at Aloft.
Company Links
http://careers.wyndhamworldwide.com/jobs