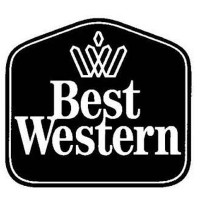 Best Western operates the Best Western line of hotels and resorts. The company manages a large chain of hotels and resorts in North America, Mexico, New Zealand, Australia, Asia, and Europe.
The company was established by M.K. Guertin in 1946. Its corporate office is in Phoenix, Arizona. Best Western is currently managed by David Kong, the company's CEO.
The hotel franchise has more than 4,000 hotels worldwide. Hotels in Canada joined the company's system in 1964. After 11 years, the company expanded to Australia, Mexico, and New Zealand. In 2002, they started operating hotels in Asia and Europe.
New employees receive flexible spending accounts, 401(k) plans, and employee support plans. They'll gain additional benefits 90 days after getting hired like paid vacation, holidays, and sick days. Other benefits offered are prescription medicine coverage, disability insurance, and pet insurance.
The company shows how much it cares for all employees. People who have left to work somewhere else usually come back and reapply. Employees see Best Western as a company that believes in training, growth, and success.
How old do you have to be to work at Best Western?
Applicants must be at least 18 years old to qualify for the entry-level jobs offered by this company. Also, they should be high school graduates, preferably with related work experience.
Best Western Careers
The company prefers those applicants who have previous hospitality experience. However, most entry-level positions are suitable for high school graduates or GED holders. This hotel franchise firm offers the following entry-level jobs:
Bell Man: A bell man unloads the baggage and he guides the visitors to their rooms while carrying the luggage. Also, a bell man helps guests when preparing for some local activities. He can help them buy tickets to visit local attractions or make a reservation at a restaurant.
Housekeeper: A housekeeper cleans and prepares the rooms and other common areas in accordance to public health and company standards. The job involves cleaning the windows, hallways, doors, bathrooms, and so on. A housekeeper also replaces towels, bed linens, and toiletries.
Front Desk Agent: This person acts like "the hotel's face." A front desk agent helps guests to have a wonderful and satisfying hotel experience. This employee registers guests, gives the room assignments, manages guests' requests, and ensures that clients have a comfortable stay.
Guest Services Agent: A guest services agent acts as a concierge who interacts with guests to render the best hospitality experience. This person ensures fast package, messages, or mail delivery to both co-workers and guests. A guest services agent knows more about the room availability and rates.
Cashier: A cashier at the hotel or resort accepts payments. She uses a cash register to get in touch with people, takes their cash and gives the receipt and change. After the shift, a cashier counts everything in her cash register and compares it with the data in her computer.
Busser: A busser is called a dining room attendant or bartender helper. A busser cleans the tables and resets them. He takes the used plates, glasses, and other utensils to the kitchen. He may help the waiters or waitresses in serving the food, restocking eating utensils and napkins.
Host/Hostess: A host or hostess greets customers who walk over the door. He or she provides guests with correct wait time estimations during peak hours. A host or hostess maintains the hotel's great ambiance. Likewise, this person assists in the opening or closing tasks or side work when needed.
Bartender: A bartender greets customers and informs them about the hotel's daily specials. He or she also gives them the menus and takes drink orders. A bartender pours wine and serves bottled beer and other drinks, whether alcoholic or non-alcoholic. He or she mixes drinks based on the recipes.
Dishwasher: A dishwasher unloads all dining utensils that were brought by bussers and loads everything into dish platters. All used plates, spoons, forks, knife, and glasses are cleaned using a commercial dishwashing machine blasted with boiling hot water. Sometimes, a dishwasher washes the utensils by hand when a dishwashing machine can't accommodate bigger pans and pots.
Prep Cook: A prep cook slices vegetables and makes salads. This role doesn't include cooking tasks, but it lets one develop other skills needed to become a chef. Other simple tasks like storing leftover foods, emptying the garbage containers and dishwashing are also handled by a prep cook.
Best Western Application
Candidates may apply for entry-level job vacancies in person by visiting their preferred locations. Those job hunters who wish to apply online should visit the company's official website.
The company always accepts both online and walk-in applicants. They are free to mention their preferred location when applying for jobs offered by Best Western.
Online applicants must provide accurate information for every step because incorrect entries may result in disqualification. Applicants can send resumes or cover letters through the company's website.
Applicants should submit updated resumes with a recent photo. They must give the most important details about their work history. Their contact details like their telephone or mobile number and email address should be up-to-date as well.
The company will call the qualified candidates to invite them for the interview. Applicants should arrive on time, wearing business-casual attire. Be ready for common and specific questions about hotel services.
Facts about Best Western
Best Western gives value to teamwork and unity among employees. The management encourages their staff to help one another and work towards one goal. The company wants them all to succeed as professionals which can be made possible by teamwork.
The company offers discount offers and cards such as $10 gift card, CAA discounts and AAA discounts. Also, they have a loyalty program and customers can use Google Wallet for faster and more convenient booking process.
This company is known for providing quality hotel services. Also, they offer more than 1,000 pet-friendly hotels designed for guests who like traveling with their dogs and cats. The company tries to get back to the community by giving special offers to all their guests.
They created a program called Better World Fund to support people below the poverty line. The company reaches out to kids and families in need and give them the resources they need.
Application Links
Company: www.bestwestern.com
Careers: https://www.bestwestern.com/en_US/about/careers.html
Application: N/A