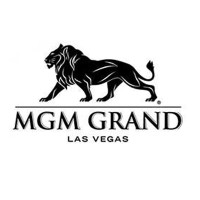 As you fill out a MGM Grand Las Vegas application, know that you're wanting to work in the largest hotel on The Strip.  You'll see people from all over the world and work hard to make sure that they all have a fantastic visit.  Links to apply for jobs at MGM Grand Las Vegas are at the bottom of the page.
The MGM Grand Las Vegas stands on the remains of the Marina Hotel, which was closed down in 1991; however, part of the original hotel still exists within the new one.  The hotel and casino complex was opened in 1993, by MGM Grand Inc. and featured a Wizard of Oz theme. Originally, guests would walk through a lion's mouth, similar to the well-known movie lion, but with extensive renovations in 1996, the theming and the lion's mouth were demolished, the lion's mouth being replaced by forty-five foot tall lion on the outside.
In 2000, the MGM Grand Las Vegas was renovated again, trying to gear towards an older crowd, as attempts to cater towards families had performed rather poorly.  Currently, the hotel and casino has a Classic Hollywood "Art Deco" theme.  By 2011, the original Marina Hotel rooms that were left needed repairs, so an entire renovation of all the rooms in the MGM Grand Las Vegas was done.
The MGM Grand Las Vegas strives to have some of the best customer service on the strip in the largest hotel.  They also offer several specialty attractions, including boxing matches and basketball players.  Currently, they also have an "experience" attraction where guests try to solve various murder cases based off of the CSI shows.
MGM Grand Las Vegas Careers
The MGM Grand Las Vegas is run by MGM Resorts International, and there are positions available at the corporate level.  There are multiple paths that you could take, either working within the corporation itself or working to ensure that the multiple hotels and casino are operating to the best of their abilities.
Those who have MGM Grand Las Vegas careers, know that there are several places to work within the one location.  If you have interest in becoming a chef, a bartender, or a server, there are multiple choices for you to put an application into.  On the hotel side, multiple positions are also available for you to choose from.
How old do you have to be to work at MGM Grand Las Vegas? Age requirements vary by job.  However, if you're working in a kitchen, you must be over eighteen and if you're working in an area that serves alcohol, you must be over twenty-one.  Make sure to read all MGM jobs online requirements closely, some positions need you to have certain degrees, experiences, or certifications.
Hours at the MGM Grand Las Vegas vary by location.  The casino and hotel areas run twenty-four seven.  However, certain restaurants, nightclubs, and shows will all have set hours that may be expanded for certain events.  Various amenities that the hotel offers will also run on set hours.
MGM Grand Las Vegas Job Descriptions
Cook – You will work in the kitchens making food to the high standards of the casino per customer's order in one of the casino's many restaurants.  Knowing how all areas of the kitchen work and being comfortable in all of them is a big part of this job as you could work at any station on any day. Compensation is over minimum wage.
Food Server – Greeting guests in a friendly and welcoming manner is a major part of this job as you give them the promptest service that you can.  Having knowledge of the entire menu is needed because you'll answer any and all questions that the customer may have as well as give recommendations if they can't make up their mind.  Compensation may be below minimum wage, but you should get tips.
Hostperson – By working closely with the Food Server and other restaurant staff members, you will seat guests as quickly as you can and assist, as needed, with other tasks in the restaurant.   If there are any complaints coming from a customer, you will be the first person to deal with them, so have a friendly and welcoming demeanor is a must. Compensation is minimum wage.
Sales Associate – Assisting guests in choosing their purchases is a big part of this job.  You will keep your store organized and with clean and accurate displays in order to attract more customers.  Maintaining a welcoming, friendly, and positive disposition will serve you well in this position. Compensation is minimum wage.
MGM Grand Las Vegas Interview Questions
Here are some questions you may be asked during your interview:
Why do you want to work for MGM Grand Las Vegas? This is an extremely common interview question, so you should be prepared for it.  Talk about what drew you to the company, whether it was the benefits or the company culture, and why it's your first choice to work at.
What experience do you have? If you have relevant experience, highlight it.  Several jobs do not require experience, so instead talk about what you bring to the job and what you can offer to the company instead.  Have examples prepared to back up your statements.
Where do you see yourself in the next few years? Your interviewer wants to know if you see yourself with the company.  Be realistic in your career expectations.  Make sure that they know you're willing to take on extra challenges and responsibilities in order to move up in the company.
As the MGM Grand Las Vegas is geared towards customer service, this question may be posed to you in the form of a hypothetical situation: How would you take care of an upset customer?  Be practical and realistic in how you would turn their experience around and explain the logic behind your actions.
Several jobs in this casino experience high rush periods, so you may be asked: How do you react under pressure? Be as honest as you can.  Explain how you react and if there's something in it that you don't like, talk about how you're already working on changing it.
Advice for the Application Process
How to apply for MGM Grand Las Vegas online: if you would like to create a general application, follow the second link and create an account.  If you know what job you would like, click the first link and search for it.  Once you've found it, read all job requirements carefully before starting to fill out a MGM Grand Las Vegas application by clicking the "Apply Online" button.  There is no printable application for MGM Grand Las Vegas.
Before attending your interview, do research on the MGM Grand Las Vegas and the industry; bring a list of prepared questions with you.  This may seem excessive, especially for an entry level position, and several of your questions may be answered during your interview, but it will show that you've thought ahead and will place you in front of other candidates.
The interview will have a formal tone, so dress appropriately, in business casual at the very least. If you've applied for a managerial or supervisory position, a suit would be much more appropriate.  No matter what position you've applied for, have a positive and friendly demeanor, it will show that you're already looking to join a customer service geared company.
Show gratitude at the opportunity to interview with MGM Grand Las Vegas and inquire about the best way to check on your hiring status afterwards.   Few candidates will learn if they got the job during the interview as MGM Grand Las Vegas will want to screen all applicants before making a final decision.
Also See:
Foxwoods Resort Casino: For career opportunities, fill out the Foxwoods Resort Casino online application.
Six Flags: For employment at Six Flags visit the application page.
Universal Studios: Universal Studios offers opportunities for both, beginners and experienced roles.
Los Angeles Zoo: For employment at Los Angeles Zoo visit the application page.
Regal Cinemas: Visit the Regal Cinemas application.
Company Links
https://www.hrapply.com/mgmresorts/JobSearch.app
https://www.hrapply.com/mgmresorts/HRLogix.app