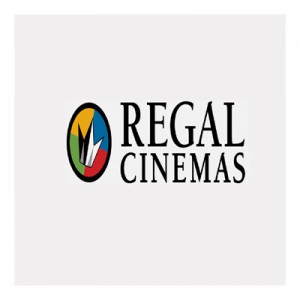 Regal Cinemas Corporation operates under the management of Regal Entertainment Group, a famous American movie theater chain.  It is one of the largest theater circuit business in the U.S. Offering diverse geographics and covering 48 U.S. designated market areas.
The company was established by Mike Campbell in Tennessee back in 1989. Its growth has been aggressive, opening larger cinemas even in sub-urban areas.
Eventually, the business expanded by acquiring smaller and even larger firms like Act III Theaters in 1998. The company's growth resulted to over 7,300 screens, in 561 theaters, in 43 different states in the U.S.
The Corporation provides exceptional benefits to its valuable human resource. It provides 401K employer-matching plan, paid holidays, vacation/sick leaves, various personal leave options, health and life insurance, short and long term disability insurance, and an Employee Financial Assistance Program.
It has also been earning good words from its past employees. Even past employees have been known to express their gratitude, proudly sharing stories to the public about how generous the company had been towards them outside of the benefits they were provided.
How old do you have to be to work at Regal Cinemas?
The Company is looking for applicants who are at least 16 years of age and up. It practices diversity hence, it will welcome all interested applicants fairly as long as they have the skillsets needed for the job.
Get Your Degree!
Find schools and get information on the program that's right for you.
Powered by Campus Explorer
Regal Cinema Careers
Regal Cinema is currently in search of individuals who share the same passion they have for providing quality service to become part of their amazing team. Below are just some of the jobs you can apply for:
Part Time and Temporary Floor Staff: The part time floor staff will be responsible for ensuring that guests receive the service that the company promises. He may be assigned to work in Box Office, Concession Stand or as Usher. The floor staff, being the representative of Regal, must act in accordance to its vision, mission and agreed policies.
Part Time Theater Maintenance: The part time theater maintenance shall be in charge of the minor repairs in all the areas of theater except the equipment and those covered by the Technical Service Department of the organization. The employee acts as the representative of the company. Thus, he is expected to act according to its vision, mission and the agreed policies.
Part Time Associate Manager: The Part Time Associate Manager is responsible on the training, developing, coaching and supervising of non-management employees. He must uphold and administer all theater policies and perform any or all staff positions whenever the situation requires. He is in charge of ensuring the satisfaction of each guest or client.
Part Time Associate Manager: Part Time Associate Manager primarily operates and supervises the theater and its employees. He must be able to act as a representative of Regal and must work consistently `with aligned company vision and mission. 
Part Time Waitstaff: The Part Time Waitstaff is responsible of providing high quality client service in a clean and comfortable environment. He must be able to make the guests feel valued through simple smile, greet and thanks. He must ensure that guests will leave the place with good service experience.
Part Time Bartender : The Part Time Bartender provides high quality products in a clean, comfortable and friendly environment. He must be able to ensure the satisfaction of every guests and work with consistency on the current vision, mission and policies of the company.
Part Time Floor Staff: Part Time Floor Staff is the team responsible for ensuring that every guest receives an exceptional service. He must promote the Regal Crown Club Program and ensure that tickets are being sold in accordance with the MPAA rating system and company policy.
Part Time Kitchen Staff – VIP Location: Part Time Kitchen Staff is tasked with providing freshly prepared foods. He must ensure that service is fast yet without compromising the cleanliness and the quality of the food being served. He is also responsible for preparing and cleaning of all food equipment and the entire kitchen area.
Part Time Server: Part Time Server is responsible of operating, preparing, and cleaning of all the concession equipment. He must also be able to properly exhibit the proper use of all concession related storerooms as well as the cleaning materials as stated in MSDS.
Part Time Concierge: Part Time Concierge assists the guests in obtaining information such as movie schedules and in providing them with authorized movie tickets for the film of their choice. He will most likely be the first person or representative of the company that the client meets. The position requires stricter implementation of acting and working in accordance in the vision and mission.
Regal Cinemas Application
Interested applicants may submit their applications online by visiting the Job Opportunities page then clicking on the "Apply" button. This should lead to the Job Vacancies page. After that, click on the tab "Browse Open Jobs".
Alternatively, one may also submit their application form directly to Regal Center subject to management's review. The management will provide the applicant with an update upon processing of application.
Applicants must make sure that they are providing correct and complete personal details in his resume as well as provide honest, polite and smart answers during the job interviews. More than anything, he must also ensure that he knows the Company well.
The resume of the applicant should state only the necessary information related to the job they're applying for. Former work description must put emphasis on the skills that was developed that could be used as an advantage to the job being applied for.
Regal's current job vacancies more often than not will require an applicant's people skill. Interviewers will be able to easily assess a person's personality hence an applicant must be prepared for any related questions about such skill.
Things to Know About Regal Cinemas
The company's culture revolves around creating a community environment for all of its employees. Teamwork and finding fun in one's job is given emphasis.
Regal Cinema also provides the best in cutting edge technology. It provides IMAX, IMAX VR, RealD 3D, RPX, 4DX, Auro11.1 by Barco, Dolby Atmos and the Regal recliners. These technologies serves as the differentiator among those existing in the niche.
The company is also currently partnered with, two globally recognizable brands including the Coca-Cola Company.
To promote their advocacies, they have also teamed up with The Children's Charity.
Application Links
Company: https://www.regmovies.com/
Careers: https://www.regmovies.com/about/job-opportunities
Application: https://re11.ultipro.com/REG1000/JobBoard/SearchJobs.aspx?Page=Search