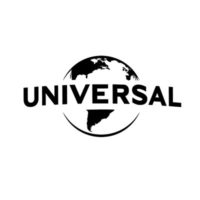 Universal Studios is one of the world's largest operators of theme parks and resorts. It's famous for pop culture and classic properties including movies, cartoons, music, literature, television, and video games from NBCUniversal and third-party companies. The rides are based on some of the most popular television shows and feature films of all time.
What started as a studio tour in Hollywood in 1964 developed into a world-renowned theme park operator. Universal Studios operate in Singapore, Japan, California, and Florida.
Currently, there are more than 2,500 employees working in the company. With 53 years of existence, it has been helping job seekers find long term career opportunities with competitive pay scales.
Employee benefits include holiday pay, paid time off, vacation time, sick leave, and 401(K) retirement plan. It also provides childcare assistance, tuition reimbursement, paid training programs, free park admission, and medical coverage such as vision and dental plans.
Other reasons to work at Universal Studios include free access to the CityWalk, meet people from around the world, consistent work schedule, competitive salaries, and discounted merchandise.
How Old Do You Have To Be To Work At Universal Studios? 
If you want to apply and work at Universal Studios, you need to be at least 18 years old. Job seekers who don't have work experience can find entry level positions that fit their skills. Also, work hours may vary depending on the location to which you are assigned. 
Universal Studios Careers 
Entry level positions include attractions attendant, parking attendant, ticket sales attendant, and custodial operations attendant to name a few. But you may also apply as an entertainer, dancer, or costumed character if there are available positions. Here are some employment opportunities for you to choose from.
Attractions Attendant: An attractions attendant operates rides and narrates shows at the park. They check ride restraints, load and unload passengers, assist guests, and provide safety instructions. Attractions attendants also help in keeping the environment clean as well as making the guests feel comfortable while inside the park. 
Event Guide: An event guide serves as ambassador to guests. They facilitate guest movement by providing park instructions and event information. Event guides work in different areas including in the soundstages, resort hotels, and other locations where guests need help. 
Parking Attendant: A parking attendant may work in the kennel, toll booth, wheelchair rental, and other areas where they are needed. Important requirements in this position include stamina, ability to understand simple instructions, and basic mathematics skills. 
Production Cook: A production cook works in the production kitchen. Every day, they prepare food items that are served to guests. Production cooks have basic knife skills, experience in cooking, and willingness to learn new techniques to improve their performance. 
Studio Tour Driver: A studio tour driver operates tour buses, trams, and other vehicles used to transport guests from and to their destinations. They make sure that guests are safe and comfortable as they check the attractions around the park. 
Horticulturist/Landscaper: A landscaper surveys and assesses landscape, draws sketches, and interprets plans. They are responsible in constructing and maintaining the gardens in the park. In addition, landscapers select, handle, and utilize trees, ornamental plants, turf grass, and shrubs when designing, developing, and maintaining landscapes. 
Wardrobe Alterations Clerk: A wardrobe alterations clerk helps in the inventory and repair of uniforms used by the employees, costumed characters, and entertainers. Their knowledge in sewing operations should include sewing patches, stitching, and threading garments.
Night Cleaner: When the theme park has closed, it is the responsibility of the night cleaners to clean the facilities including the attraction venues, warehouse buildings, restrooms, retail stores, break rooms, and restaurants. 
Tool Room Clerk: A tool room clerk receives, issues, and stores hand tools, materials, dies, machine tools, and other equipment. They keep records of all the equipment and tools issued and returned to them. 
HVAC Technician: An HVAC technician checks and repairs if there are problems in the heating, ventilation, and air conditioning (HVAC) systems. They work to maintain air quality in air-conditioned buildings including the restaurants, guest lounge, and resort hotels.
Universal Studios Application
Requirements vary depending on the category, type, and location of the job being offered. It is advised to refer to the site in order to check the requirements before applying. Select the job you are interested in and then submit your application.
Job seekers can process their applications online. Available positions and job descriptions are provided on the site. After choosing a position that fits your skills, click the Apply Now button to complete your application.
Always be cautious when filling out application forms, whether online or on paper. Make sure all the information you provide are true and accurate. Before submitting your application papers, double check for errors and unmarked boxes.
It's important to update your resume before applying for a new job. It should highlight the skills that match the qualifications of the position you are applying for. Make it short and precise. Ideally, professional resumes are one page only.
Preparing for the interview can help you increase your chances of getting hired. Identify potential questions that might be asked during the interview and practice how to answer them. Listen carefully to the interviewer and keep eye contact when answering questions. Don't forget to greet your interviewer when you enter the room.
Facts About Universal Studios
Universal Studios is a company that supports top talents by providing learning opportunities, mentoring and leadership development programs. They believe that physical, mental, and financial well-being of employees is important.
The company works with school institutions that support arts programs to empower the youth in achieving their full potential. Universal Studios also invest in sustainability practices and green ideas that can contribute to the world's environmental efforts.
The theme park is popular for rides like The Amazing Adventures of Spider-Man, Harry Potter and the Forbidden Journey, Despicable Me Minion Mayhem, and Transformers: The Ride 3D.
The company aims to provide long term employment opportunities to each employee and job seeker regardless of religion, race, gender, age, citizenship, marital status, veteran status, and sexual orientation.
Application Links
Company: https://www.universalstudios.com/
Careers: http://www.nbcunicareers.com
Application: N/A