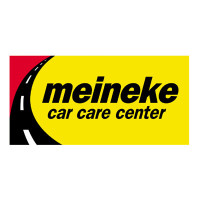 People who fill out a Meineke application tend to love cars and making sure that people take care of them.  Although the company was started in Texas, the company is slowly growing to become world-wide.  Links to apply for jobs at Meineke are at the bottom of the page.
Sam Meineke started Meineke Discount Muffler in 1971 in Houston, Texas.  Only a year later, he was franchising the name out to other people to help his business spread.  In 1983, he sold the company to GKN, a British company.  They moved company headquarters to Charlotte, North Carolina, where it remains today in 1986.
Throughout the 1980s and the 1990s, the company grew.  In 2003, the stores changed their name to Meineke Car Care Centers as they turned their attention away from mufflers to the entire car.  The parent company changed their name from Meineke Holding Company to Driven Brands in 2006 and quickly acquired more car-related repair stores.
Currently, Meineke has roughly one thousand franchises around the United States, not counting their international franchises.  In all of their stores, the company strives to insure that everyone that has Meineke careers makes sure that all of their customers' cars are well taken care of.
Meineke Careers
Meineke head offices are in Charlotte, North Carolina, where most corporate jobs are located.  Some corporate positions are available out in the field, making sure that franchises are working well and smoothly.  The corporation is there to offer training and support to franchises.
All the local level Meineke jobs that are available are run through and working with franchises.  Before a franchise owner can start, they have to go through a two and a half week training program.  After franchisees complete their training and are in business, they and their employees are given access to over a hundred and twenty online courses to keep improving and enhancing their business.
How old do you have to be to work at Meineke? Age requirements vary by position.  As you browse Meineke jobs online make sure to read all of the requirements closely as various positions need certain experiences, degrees, or certifications.
Because Meineke has stores all over the United States, Canada, Mexico, the Caribbean, and China, store hours are going to vary.  Within the United States, stores are generally open by seven thirty or eight am, but closing hours range anywhere between four and six pm.  All franchises are usually closed on Sundays.  Holidays will affect store hours.
Meineke Job Descriptions
Cashier – You are the first person that people see when they walk in the door, so having a positive and friendly demeanor is key to this position.  Making sure that cars are returned to their proper owner and checking them in and out is also a part of this job.  Knowing about the products that are sold in the store is important as you will aid the customer in making the best decision for their cars.  Compensation is around minimum wage.
Automotive Technician/Mechanic – Knowing about several kinds of cars and how they work is a big part of this job as you'll be working with all sorts of cars throughout the day to diagnose and fix problems that the car may have.  If you don't know about the car, don't worry, you'll have access to the knowledge of your coworkers that should help you out.  Compensation is around $35,000 a year.
Automotive Center Manager – Making sure that the shop runs smoothly is the main focus of this position.  You'll work closely with new and old employees to make sure that everything is running safely and on schedule as you strive to maintain and grow your store's customer base.  Compensation is around $75,000 a year.
Master Automotive Technician/Mechanic – Being able to service all makes and models is a big part of this position as you will work on all the cars that come through the door.  If younger technicians have any questions you're expected to teach and answer all the questions so that they can learn and enhance their careers with the company.  Compensation is around $36,000 a year.
Meineke Interview Questions
These are some questions you may be asked during the interview process:
Why do you want to work for Meineke? As this is an extremely common interview question, you should be prepared for it.  Talk about what drew you to the company, whether it was the company benefits, learning experience, or culture and why it's your first choice in places to work.
What experience do you have? Highlight all of your relevant experience.  If you're applying for a technician's position, make sure to talk about the cars that you've worked on.  If there were any challenging issues with a car, make sure to talk about how you had fixed it and gotten it back into working order.
Where do you see yourself in the next few years? Your interviewer wants to know if you see yourself with the company.  Be realistic in your career expectations, but make sure they know you're willing to take on extra challenges and responsibilities in order to move up in the company.
As this company relies heavily on customer service, if you're working with customers, you may be asked this question in the form of a hypothetical situation: How would you take care of an upset customer?  Be practical and realistic as you explain what you would do to turn the customer's experience around.
For those working the garage, you may be asked: What kinds of cars have you worked on? Be honest here, they want to make sure that you're a good fit with the company and that you can work on the several different companies that come through the door.  Make sure to talk about how you're willing to work on expanding your knowledge of different models and makes of the cars.
Advice for the Application Process
How to apply for Meineke online:  if you're interested in becoming a franchise owner, follow the first link.  For any position within the store, follow the second link, making sure to read all job requirements before filling out your Meineke application.  There is no printable application for Meineke available on their website.
Before attending your interview, do research on Meineke and the industry in order to have a list of question prepared that you can ask.  This may seem excessive, especially for an entry level position, but it will place you in front of the other candidates as it shows that you think ahead.
Have a positive and friendly attitude when you go in for your interview, it will give your interviewer a good impression.  As the interview will be in a formal setting, make sure to dress appropriately in business casual at the very least.  If you've applied for a managerial position, a suit would be more appropriate.
Make sure to show gratitude at the opportunity to interview with Meineke.  Afterwards, inquire about the best way to check on your hiring status, as few applicants will learn if they got the position during the interview because Meineke will want to screen all candidates before making a final decision.
Also See:
Toyota: See this page for jobs at Toyota.
LensCrafters: Visit the job application for LensCrafters to apply today.
BMW: See our resource page for more information on BMW careers.
American Medical Response: For employment at American Medical Response visit the application page.
Napa Autoparts: For employment at Napa Autoparts visit the application page.
Company Links