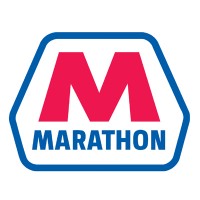 Marathon Petroleum Corporation (MPC) began as a subsidiary of the Marathon Oil Corporation and is the fourth largest transportation fuels refiner in the Midwest.  It also markets petroleum products to several different markets.  To find out how to apply for Marathon online, follow the link below to submit a Marathon Petroleum application.
MPC was formed originally in 2005 from the Marathon Ashland Petroleum Company, although Marathon Oil dates all the way back to 1887.  The corporate headquarters are based in Findlay, Ohio, where the original Ashland offices were as well.  Today it has over 5,400 locations and manages over 8,300 miles of pipeline.
Across all of its locations, MPC currently has approximately 45,340 employees.  It is committed to the values of diversity, ethics and integrity, with dedicated programs designed to ensure these are upheld.  Marathon holds itself to high environmental standards and works to improve the lives of those living in the communities where it operates.
MPC has seven refineries located in six different states in the US.  Its latest figures state that 69% of its crude oils are obtained from domestic sources, 14% from Canada and 17% from other international sources.  With this large network, MPC is able to deliver over 2.1 million barrels of crude oil per day.
Marathon Careers
With Marathon jobs there are many opportunities to get in on the ground floor of the business to work your way up.  They often recruit directly from universities for their entry-level positions and internships across all departments, so that you can start on a career and gain the necessary experience you need to advance.
There are numerous openings in all the different areas of MPC.  If you have a related degree and experience you can submit a Marathon application in the sectors of Engineering, Finance, HR, Operations and Marketing amongst others.  There are also vacancies for qualified drivers and technicians who have practice in the field.
How old do you have to be to work at Marathon?  You must be at least 18 years old to apply for jobs at Marathon.  Some positions such as Drivers will require you to be over 21, make sure you check the job description carefully before you submit an application form.  Also be aware that many locations operate 24 hours and you will be required to work evenings and weekends.
In addition to the competitive salaries and many possibilities for further advancement, there are a number of other benefits to Marathon careers.  Employees are entitled to a comprehensive health and wellness program including insurance, flexible spending accounts and other wellness initiatives.  Also included are retirement, thrift and educational reimbursement plans as well as many other incentives.
Job Descriptions & Salaries
Transport LP Driver – Drivers will need a valid CDL with hazardous and tanker endorsements, be willing to work 12 hour shifts and pass various background and drug screenings.  The responsibilities of the position are to load the products, test them and transport them to the correct destination, performing all the necessary safety checks.  The salary will range between $30-65k/year depending on experience.
Refining Engineer – As a Refining Engineer with expertise in chemical engineering you will be expected to monitor daily operations in the Technical Services Department and recommend solutions and changes.  You will need to produce and analyze data and monitor everything for compliance with health, safety and environmental standards.  The average salary is around $87,000 a year.
Internships – There are always many job opportunities for talented interns to learn everything about a select part of the industry.  Interns provide support to the permanent employees carrying out analytical, research and project work while training.  There are positions available in all departments and internships are generously paid at between $20-30/hour.
Technicians – There are various employment opportunities for electrical, mechanical, instrument and other technicians.  In this career you will be responsible for checking, maintaining and fixing the equipment and ensuring it meets all required safety and performance standards.  This is an entry-level position but experienced candidates will be favored.  The average salary is usually $36k/year.
Marathon Interview Questions
To prepare yourself for the interview, make sure you practice the answers to some common questions you're likely to be asked.
Most applicants will be asked generic interview questions to get an understanding of you as a person and your interest in working at the company, such as, "Why do you want to work at MPC?" or "What makes you particularly suited to work here?" Do some research on the company before so that you can say what drew you to it in the first place.
For positions requiring specific knowledge you will be asked questions about your experience. Don't give general answers, give examples from your previous work.  For example for technicians, you may be asked, "Have you ever had to work in unsafe conditions?  What did you do to resolve the situation?" or "Have you ever had to cope with an emergency?" 
Other questions you may receive relating to general work experience may include, "What course did you struggle with the most at school/college?" or "What kind of projects were you involved in at your last job?"  Again, be specific, but use all of your answers as a way to demonstrate what makes you right for the job.
Advice For Application Process
As Marathon Petroleum gas stations are independently operated, it's best to head down to pick up a free application in person to make a direct application to your local store.  For all other Marathon jobs you will need to apply online.  Keep in mind that they usually only accept applications for advertised posts.
Search Marathon Petroleum jobs online to see what jobs they are currently hiring for.  You can make an online application by submitting your resume via Facebook, LinkedIn or manually.  There isn't an option to download a printable application for Marathon.  Make sure you double-check all your information before submitting your Marathon job application online to ensure you haven't made any mistakes.
For some positions you will have to take a written test to assess your technical skills, which you will have to pass before you can be invited for an interview.  Many positions will also be subject to a background check, drug test and possibly other assessments to judge your suitability for the position.
When you get to your interview, make sure you are dressed in business attire and that you greet your interviewer with a smile, firm handshake and maintain eye contact.  It's important to be well prepared for your interview and bring a copy of your resume with you.  Remember to take the time to think through your answers and keep a positive attitude throughout.
Also See:
Valero: See our resource page for more information on Valero careers.
Wawa: Checkout the application page for work at Wawa.
76 Gas Station: See our guide for careers at 76 Gas Station.
Murphy USA: See our resource page for more information on Murphy USA careers.
On The Run: Visit the On The Run application.
https://www.youtube.com/watch?v=BVBaZ26OIbA
Company Links
https://jobs.marathonpetroleum.com
http://www.marathonpetroleum.com/brand/About_Us/