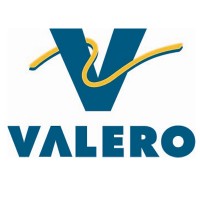 The Valero Energy Corporation produces and sells fuels including natural gas and petrochemicals to North America, parts of Central America and the UK.  The company also runs a large number of gas stations both domestically and internationally.  To find out how to apply for Valero online, follow the link below or use the information to submit a Valero application.
The company originally stemmed from the Coastal Corporation that began in 1955.  Valero itself was formed in 1980.  Today, they now have 16 refineries, 10 ethanol plants and a wind farm in addition to their 6,800 gas stations across the United States and in their international locations.  They operate under the names Diamond Shamrock, Shamrock, Ultramar, Beacon and Texaco internationally.
The fuel that they provide at their retail outlets is certified as Top Tier fuel.  They also allow various different payment methods to make things more convenient for their customers.  This includes gift cards, fuel cards and dedicated credit cards so there are a range of options to suit everyone's needs.
The company is always looking to expand and improve.  They have recently undertaken a campaign to rebrand their gas stations so that they are all under the banner of the Valero name.  In addition to this they have also recently acquired a new refinery from competitors Chevron as well as investing in more pipelines and other assets.
Valero Careers
There are a lot of job opportunities in the various gas station locations across the country.  For entry-level roles you probably won't need to have much prior experience but for managerial roles you will need leadership experience.  The most common positions available are Customer Service Representatives, Food Service Representatives, Assistant Managers and Store Managers.
There are also many different Valero jobs available in other departments in the corporate side of the industry. These types of careers include jobs in Administration, Audit, Business Optimization, Engineering, Finance, PR, Health and Environment, HR, IT, Legal, Maintenance, Operations, Piping Design, Procurement, Supply and Marketing.  These positions will often require relevant degrees and specific experience and qualifications.
How old do you have to be to work at Valero? You must be at least 18 years old or over to apply for jobs at Valero.
Get Your Degree!
Find schools and get information on the program that's right for you.
Powered by Campus Explorer
With Valero careers, especially in the corporate side, there are always many possibilities for further training and advancement with dedicated training curriculums to help all levels of employees.  Other benefits for full-time and some other employees will include healthcare options, educational assistance and many other optional perks depending on your personal circumstances.
Their stores are open every day of the week.  Many are open 24 hour a day but the exact opening hours vary depending on the location.
Job Descriptions & Salaries
Customer Service Representative – In this entry-level position working in one of the many gas stations your main responsibilities will be to serve customers, process transactions and assist them with enquiries. You will be expected to maintain the appearance of the stores and keep them well stocked.  The average pay for this role is $9/hour.
Food Service Representative – The retail outlets sell a large number of food and beverage products and it will be your job to prepare and serve these on a daily basis.  There are food preparation and handling standards that will need to be strictly adhered to.  They pay for this position is usually $9/hour.
Assistant Store Manager – The job description for the Assistant Manager requires you to be able to run the station when the Store Manager isn't there.  You will assist the manager in training staff and monitoring their performance. You will also help with inventory control and other tasks.  Assistant Managers usually earn $11-12/hour.
Store Manager – As a manager you will need to ensure that you have oversight over all operations that occur in the store and report to corporate frequently.  You will be responsible for hiring and training new staff as well as carrying out administrative duties including scheduling, inventory and financial duties.  The salary range can be up to 50k/year.
Valero Interview Questions
Always prepare for your interview by rehearsing some common interview questions after you submit your Valero application.
Why do you want to work here?  No matter what job you apply for, you'll probably get asked this question.  It helps to do some research on the company before you go so you can make sure your answer is specific to that company.
Tell me about yourself.  Begin by describing your professional experience first; always focus on the job you're applying for.  But you can also talk about some of your other interests to show your diversity as a person. 
How would you handle a customer complaint?  Customer service and interacting with different people is a key part of many retail Valero jobs.  If you can, then give a specific example from your previous employment experience. 
Have you ever disagreed with a coworker? You can talk about difficult situations, but try not to be too negative.  Make sure you demonstrate that you're able to handle times like these in a professional manner.
What is your biggest weakness? Many people are worried about this question coming up, but it's easy to get around it by talking about how you are working on improving yourself, for example through further training.
Advice For Application Process
Search for Valero jobs online and then you can fill in the online application form and upload your resume.  You can update your resume or submit it for general review if you don't want to make a direct application for a specific position. For the majority of applications that aren't retail-based, you will only be able to submit your Valero job application online.
For jobs at your local gas station you will need to apply with your resume in person as you often can't apply online, but it will vary between different locations.  You can get a free application from the manager but you're not able to download a printable application for Valero.
The interview process for retail openings will probably be fairly short and only take one or two weeks. Interviews should be fairly straightforward and ask basic questions about your experience and availability and check that you understand the role and that you can carry out all of the required tasks.
For other management or technical jobs the interview process can take up to a few months and you may be asked to attend a few interviews with different people depending on the exact career path you choose.  Many interviews will consist of behavioral questions but you also may be asked questions relating to your area of expertise to demonstrate your abilities.
Also See:
Sunoco: For career opportunities, fill out the Sunoco online application.
On The Run: Checkout the application page for work at On The Run.
Marathon: Marathon offers opportunities for both, beginners and experienced roles.
Exxon: Exxon offers opportunities for both, beginners and experienced roles.
Cumberland Farms: See our resource page for more information on Cumberland Farms careers.
Company Links