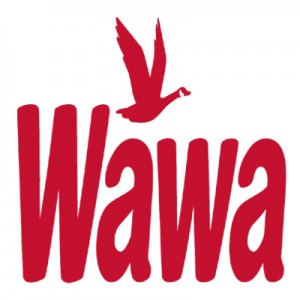 Wawa Inc. is well known in the retail food business and as a convenience store within the industry.  The first food market opened on April 12, 1964 in Pennsylvania.   It has actually owns a dairy farm for years, and many of their stores sell gasoline in many locations as well.
As of 2014 it is 50 years old with well over 630 stores located within these six states- Delaware, Maryland, New Jersey, Pennsylvania, Virginia, and Florida.  Orlando Florida is the newest location and it is by far the most modern of all their stores.  The Florida store was opened in 2012.  It is a fast food market with a wide variety of food and beverages.
Wawa Careers
How old do you have to be to work at Wawa? The answer is that those applying for positions must be at least 18 years old, and should be qualified for the job description that they applied for.  In some cases a person can work there when they are 16 years old.  A good example of this is a fuel associate.  It would be best to ask the manager at one of their stores, or to research the job you're looking for online to see what the minimum would be for your desired Wawa career before you apply.
It is important that all potential associates be flexible in the requires hours they want you to work, be pleasant with customers, communicate well, and to work well with the public.  In essence, they are to be customer service driven.  The right attitude is very important here. They not only need to get along with the customers and to serve them well, but to get along with their fellow associates as well.  It is a proven fact when employees experience tension in the work place that it is not conducive to producing a good atmosphere with in the working conditions.
Below is a mini-list of the hourly rates and salaries in these Wawa jobs.  These small samples of careers are only examples.  Please note that these will vary across the county and in your local area.
Entry Level – Store associate could make $9.61 per hour.
Fuel Associate could make $9.45 per hour.
Get Your Degree!
Find schools and get information on the program that's right for you.
Powered by Campus Explorer
Management – Assistant General Manager could make $44,480 as a yearly salary.
Working here brings superb benefits that are part of the Wawa careers. These are the benefits that most people want to have and feel are important to them.  The employees are offered medical, dental, vision, and prescription drug coverage.
Associates also have other benefits that are important to a lot of people.  It ranges from Life Insurance, Disability coverage policy, to 401-K plans, education assistance, and having paid time off.  There is also a stock ownership plan that they can participate in.  This is only a portion of what they offer their employees for benefits.  See the computer link below for more information.
Wawa Job Descriptions
There are many job opportunities that you can choose from when beginning your career.  You should look them over closely to see which one most likely will fit your skills, and choose from among the list.   A casher or customer service associate would be examples of entry level jobs because these careers require the least amount of experience.  They will train you in what you need to know for that job.
Here are two examples of management level jobs; Assistant General Manager is one type and a Fresh Food Manager is another management position that most people don't think about.  These would require some past experience and college.  What is listed below is only is portion of what you can find on the Wawa jobs online.
Customer service associate
Shift manager
Assistant General Manager
Store Associate
Fuel associate
Cashier
Fresh Food Manager
The Customer Service Associate job description is to interact with the customers in a positive way and give them a great experience to where they will come back again and again.  Some duties are food preparation, cashier, customer service, and general housekeeping.  The associate must enjoy working with people, be people oriented and have good communication skills.  They need to be able to lift 50 pounds, be a minimum of 16 years old and have reliable transportation.
The Fuel Associate job description works to support store management team and help to complete gasoline related tasks.  Safety and great customer service is very important and they need to complete the fuel court tasks that are required of them. The associate needs to be a minimum of 16 years old, and shown that they value people by the way they act toward them.
The fuel associate is to wash the customer's windshield with a squeegee and use the protective equipment provided by the company for their safety.  Another part of their job is clean up oil and gas spills properly in accordance with company rules and the law.  They need to withstand hot and cold weather, reach above their heads, be able to bend down below their waist, and to lift 50 pounds.
The Assistant General Managers job description consists of assisting the General Manager within the entire store operations.  To meet profit and performance goals, as well as train all the employees in the store. They are to manage and oversee safety processes, recruit and hire personal.
Another part of their job is to making sure that the customers have a pleasant experience and get the customers feedback on things they are not happy.  Caring about the customer and what they think is the top priority.  It is necessary to be ability to lift 35 pounds as well. The minimum age for this position is 18 years old along with a Bachelor's degree in business, or in related discipline, and to having leadership experience is all part of the qualifications.
Wawa Interview Questions
By sending in several applications, it will make it much more likely that your will find a position among their various job opportunities at the company.  If they like what they see on your application form then they will contact you for an interview.  Please note that after they are finished with their interview it is at that point that you would be able to ask the Human Resource person questions.
Advice For Application Process
Are you looking for employment in the food/grocery market industry and you can't find a printable application form?  This information will show you how to apply for Wawa online for their free application.  You can have direct application when you apply online.  When you do apply for jobs at Wawa it will let you know what jobs are open and what location they are hiring in.  They do not have a direct website that leads to a Wawa application free form, nor is there a printable application for Wawa.  Like many companies, there's no easy download application form for you to fill out.
This will lead to the place where you can fill out your online application. Go to the Wawa home page and under the title "Wawa Opportunities" click onto "apply now."  On the next page look above and click on "all open jobs" tab.  Next it will show the open to the Wawa careers, click onto the one you want and the next page will show you will show what the job responsibility for that career that you want.  Up above the job description will be a tab that says "join now", in very small print.  Click it and begin filing in the information they want.  Under it click onto the word "register" and follow the directions from that point on to create your Wawa application profile.
When you have answered all the questions, then you have finished the Wawa job application online form.  If it asks for your resume and you happen to have one, then upload it.   It would not hurt to go back and make out more than one application form for the Wawa jobs that you are interested in.
Sheetz, Inc. and 7-Eleven, Inc. are competitors with Wawa.  The average size of a Sheetz convenience store is 4,200 square feet which makes for a really large convenience store.
Actually the buildings are almost twice of size of the average 7-Eleven.   Sheetz sells groceries, fountain drinks, and baked goods.  They have made to order sandwiches and salads.  They also offer to the public self-serve car washes, and discount gas.
7-Eleven, Inc., if you relate it the number of stores globally, then 7-Eleven has the most stores.  It licenses more than 51,000 stores in about 15 countries.  The information I have says that the size of their stores range from 2,400 to 3,000 square feet and they sell about 2,500 items.
The Wawa convenience stores don't have overseas stores but they do employ 22,000 employees.  They have soups, fresh coffee, sides and snacks for hungry customers.  They offer built to order special drinks & hoagies, plus hot breakfast sandwiches.  Many of their foods are made fresh.  There is gasoline for the cars of the weary traveler.  They will even clean your windshield!  How is that for service?
Also See:
Royal Farms: For employment at Royal Farms visit the application page.
Quik Trip: For employment at Quik Trip visit the application page.
7 Eleven: See our resource page for more information on 7 Eleven careers.
Holiday Station: See our guide for careers at Holiday Station.
BP: Checkout the application page for work at BP.
Company Links