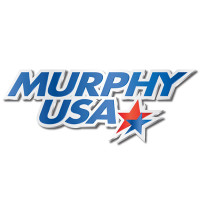 Murphy USA is a US-based company operating a chain of gas stations across the country. The company was established as Murphy Oil's spin-off in 2013.
It was founded in 1996 and became independent in 2013. Its corporate office is in El Dorado, Arkansas, and is supervised by CEO R. Andrew Clyde.
Murphy USA runs over 1,400 retail gas stations in 26 American states. More than 1,100 gas stations owned by the company are located close to Walmart branches. Also, it has over 200 stand-alone locations, which are called Murphy Express stores.
The company invests in all workers and offers good employee benefits packages to both part-time and full-time personnel. Regular commission plans, competitive pay, dental and medical coverage, tuition assistance, and paid vacation time are provided to all workers.
People love working at this company because it gives good work compensation and benefits for all employees. Also, the company lets its employees enjoy job security and opportunities for advancement.
How old do you have to be to work at Murphy USA?
In most US states, people should be at least 18 years old to apply for a job offered by the company. However, the stores in Illinois and Alabama, applicants should be at least 19 to 21 years old to be accepted.
Murphy USA Careers
The company looks for goal-driven and hardworking individuals. The company regularly takes applications for the following positions:
Cashiers: Cashiers provide a prompt, courteous, and efficient customer experience. They respond to requests and settle consumer's concerns. Also, they help customers with all fuel transactions and purchases. When they don't have customers, they are busy with restocking the merchandise.
Store Shift Leaders: Store shift leaders manage the stores all throughout their shift. Their job involves monitoring and encouraging other employees to work hard, to help improve overall store productivity. Store shift leaders also create weekly work schedules for their respective teams. Sometimes, they conduct performance appraisals for entry-level employees who deserve the promotion.
Assistant Managers: Assistant managers offer a quick, courteous, and efficient customer experience. They deal with customer complaints and requests together with the concerned cashiers. Their goal is to always provide good quality customer service. They help the store managers in store operations. They may deal with fuel transactions and purchases and help in restocking merchandise.
Store Managers: Store managers oversee daily store operations. They motivate the sales associates to fulfill customer expectations. They do what's possible to resolve customer complaints in a professional, timely way. They also recruit, hire, train, and develop their team members. Purchases and inventories will always be a part of their job.
District Managers: They main goal should be to increase sales by converting strategies and tactics into workable objectives and goals for every store management team they handle. District managers uphold store compliance to fuel & merchandising programs. They should communicate efficiently with merchandising and fuel pricing departments to make sure that margins are improved.
Merchandise Price Manager: A merchandise price manager reviews store level facts and identify chances to boost margin and sales. He analyzes huge quantities of information from various sources to come up with effective pricing techniques. They manage development, execution, & maintenance of cost pliability and threshold models.
Investor Relations Analyst: He researches financial information, interprets data, and performs financial assessments. Then, he reports the collected data to senior management. The investor relations analyst helps in monitoring trends and changes in the investment markets. He prepares graphs, charts, presentations, and communications for investor relations and other departments.
Project Specialist: A project specialist collaborates with the PMO group on MUSA strategic ventures and initiatives. He defines status reporting cadences, organizes, and maintains shared program or project templates and folders. Also, he develops and maintains the program and project plans. His job extends to monitoring and reporting the program or project status.
Support Center Agent: A support center agent should be good at problem-solving and multitasking to effectively resolve different issues. She must have good typing skills. Also, she must be capable of grasping data entry in several software environments. Her job involves interacting with people too, so she should have effective communication and interpersonal skills.
QA Analyst II: A QA analyst II executes test plans or scripts on, new, upgraded, or reconfigured PC systems. She develops tests plans and documentation, manages document issues, and monitors the progress. He also handles the update process for test plans and papers.
Murphy USA Application
Individuals who plan to apply for the positions mentioned previously should visit the company website. Walk-in applicants are also welcome. Job seekers are free to choose the route that fits them.
However, although candidates for retail jobs may apply in person, the company hosts a web-based job platform for faster recruitment. Online job aspirants must create a profile first and upload resumes to continue their application.
Candidates should fill out the hiring form with extra care. Before sending it back, they should review the entire document for accuracy, which can help them show their ability to fill the position.
The same rules apply to resumes. Applicants should check their resumes before posting them online. All basic details especially the ones for employment history should be comprehensive and clear. Applicants should add their recent contact details in their resumes too.
Qualified applicants will receive a call from the hiring personnel in a week or two after submitting the application. When invited for an interview, candidates should dress professionally and arrive on time at the corporate office or store.
Facts about Murphy USA
The company culture is more on team values and it has an optimistic growth potential. Every employee gets unlimited opportunities to work collaboratively and independently. Therefore, every employee helps the company reach success while he enjoys career growth and promotion.
Murphy USA participated recently at the Investor Conference. The company will also join the upcoming Jefferies Consumer Conference on June 19 to 20, 2018 in Nantucket, MA.
The company is known for its premium, eco-friendly diesel and gasoline products. These products underwent rigorous inspections and tests before transport to guarantee the quality. Likewise, these items were filtered to stop contamination and engine buildup.
The company gives back to the community by supporting sports teams in the country. It offers financial assistance to qualified beneficiaries. Murphy USA requires all interested groups to submit their application and let the company know how it can help. 
Application Links
Company: www.murphyusa.com
Careers: https://jobs.murphyusa.com/
Application: N/A
Last Updated on