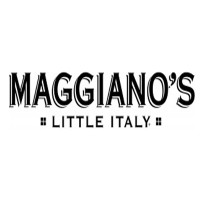 Maggiano's Little Italy is a chain of restaurants that offer casual dining and Italian-American food. This is an American restaurant chain, located across the United States. They also have places available for larger banquet needs. If you would like more information on your Maggiano's Little Italy application, follow the link below.
Founded in 1991 in Chicago, Illinois by Rich Melman, this company was originally part of his company Lettuce Entertain You Enterprises, also known as LEYE. It was named after his late partner Marvin Magid. Melman wanted to create a restaurant with a feeling of being at home with your family. They offered family size portions to recreate the old dinner houses that existed prior to the WWII.
Maggiano's is currently a part of the Brinker International chain of restaurants, which also owns Chili's Grill & Bar. There are about 50 locations across 20 states in America. They serve both traditional and more modern takes on recipes for pasta, salad, steaks, and seafood. They also serve specialty deserts. In addition to dining and banquets, they have a carry-out service.
This is a company that has a huge focus on family. They want every guest that enters their restaurant to feel like they are a part of the family. Additionally, they treat their staff as family as well. They are looking for employees that can offer a welcoming and warm experience for their guests. They want employees to provide a memorable and positive experience while in their restaurant.
Maggiano's Little Italy Careers
Maggiano's Little Italy offers a plethora of career opportunities between the corporate office and their restaurants. This company encourages employees to advance in their careers here. The restaurant offers many entry-level positions for people to grow their job into a Maggiano's Little Italy career. Some positions include waitress, bartender, and manager.
The jobs at the corporate office are located at Brinker International. These positions may offer additional perks since they are at the corporate office under the division for Maggiano's Little Italy. There are a lot of different options available at the corporate office. Some positions include marketing, human resources, and restaurant operations.
How old do you have to be to work at Maggiano's Little Italy? A person must be at least 18 years of age in order to work here, due to the nature of selling alcoholic beverages. There are various qualifications for employment, which depends on the specific job title and rank within the company.
Maggiano's offers very competitive benefits for the restaurant industry. Employee eligibility for benefits can depend on job title and hours worked weekly. Some benefits include health insurance, vision and dental plans. They may also receive tuition assistance, 401(k) plans, and employee discounts for food and associated partners. These are just some of the benefits here.
Depending on the location and holidays, the hours may be different. There are some holidays that may cause restaurant. For more information on the hours of operation, contact your local Maggiano's. In general, hours of operation are Sunday through Thursday from 11:30am to 9:00pm, and Friday and Saturday from 11:30am to 11:00pm.
Job Descriptions & Salaries
Server- A server is responsible for greeting customers at their table. They will take the customer's order, noting any special requests or allergies. The server will deliver the food back to the table after ensuring it meets the customer's request. They will bring refills on drinks as needed, anticipating the customer's needs. They will also process customer's payment. A server may earn around $2.30 an hour, not including tips.
Hostess- A hostess is responsible for greeting the customers as they enter the restaurant. The hostess will seat the customers. They will also maintain any waitlist or reservation list, giving customers an approximate wait time until they can be seated. They will also answer phone, answering any questions the caller may have as well as taking reservations. A hostess may earn around $9 per hour.
Banquet Server- A banquet server is responsible for serving guests in the banquet facilities. They will get drinks for their guests as needed. They will serve the customers their dishes as ordered by the customer, and clean up dishes after each course. They will also help with the set up and cleanup of the banquet room. A banquet server may earn around $12 per hour.
General Manager- A general manager is responsible for running the restaurant in accordance with company policies and regulations. They will handle the recruitment process, as well as ensuring that customers have an amazing experience at their restaurant. They are also responsible for ensuring that the inventory is properly stocked. A general manager may earn around $86,000 a year.
Maggiano's Little Italy Interview Questions
These are some questions that may be asked during your job interview.
Why do you want to work at Maggiano's Little Italy? The interviewer is curious to see what has inspired you to apply at this company. Discuss honestly what has brought you to apply here and why you want to be a part of this team.
What is your 5 year plan? The interviewer is looking for someone who wants to advance their career with this company, as they have so many programs to help an employee with this. Describe what your future career goals are and how this job fits into those plans.
Are you great at multitasking and handling a fast-paced environment? The interviewer is looking for employees that can keep up with the fast pace of this industry. Discuss any experience you have in this type of field, and how well you can work under these conditions.
Why should we choose you over the other applicants? There are probably a lot of other applicants that look just like you on paper who are applying for this same job. The interviewer wants to know what makes you special and why they should hire you. This is the time to highlight your strengths to the interviewer.
Have you ever gone above and beyond for a customer? More importantly than anything else, this company wants their customers to feel like a part of the family while in their restaurant. The interviewer is looking to see if you have this quality. Discuss any time you went above your usual duties to help a customer have a great experience.
Advice for the Application Process
If you are looking for how to apply at Maggiano's Little Italy, you are able to apply for a Maggiano's Little Italy job at Maggiano's Little Italy jobs online. You may also fill out an application form at your local establishment; however it is easier to just apply directly online. There is no access to downloadable applications or printable applications online.
The website has the job descriptions and responsibilities for positions so that job seekers can look through and find a match for them. It is important to only apply for positions that you are qualified for because your application may not be considered otherwise. Submitting a resume along with your application can help you stand out to the hiring manager.
In general, applicants hear back within a couple of weeks about their application. If this time has passed, you can contact the hiring manager where you applied. You can check the status of your application, and see if they are still hiring for the job. The hiring manager may find this as a sign that you are serious about the position and take note of that.
After landing the interview, you will want to prepare for it. By asking yourself the potential interview questions out loud, you will be able to feel confident with your answers and be able to better articulate yourself during the interview. It is also incredibly important to dress in a professional manner for your interview, as this can have a great impact on if you get the job.
Also See:
Golden Corral: Visit the Golden Corral application.
Cracker Barrel: See our resource page for more information on Cracker Barrel careers.
Ryan's: For career opportunities, fill out the Ryan's online application.
Lone Star Steakhouse: Visit the Lone Star Steakhouse application.
Old Chicago: Checkout the application page for work at Old Chicago.
Company Links