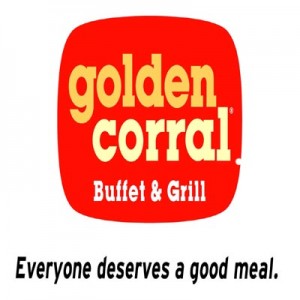 Golden Corral is one of America's most successful restaurant chains, a long-time family favorite thanks to its grills, steaks, pastries, and mouth watering all-you-can-eat buffets.
James Maynard and William F. Carl opened the first Golden Corral Family Steak House in Fayetteville, NC, 1973. The 175-seat steak house expanded steadily in the mid-80s, eventually reinventing itself as a 400-seat Buffet and Grill.
Today, after 45 years in business, the company has 500 restaurants.  One hundred of these are still family-owned while the rest are franchises. In 2016, it was named by Entrepreneur Magazine the #1 Franchisor among steakhouses in the US.
Golden Corral rewards hard work by providing its employees comprehensive medical benefits, life insurance, disability insurance, and a Golden Retirement Income Plan, in which the company matches employee contributions. It also offers education assistance to employees at no interest.
Employees enjoy working in the restaurants as each one upholds great work ethics, hospitality and growing together with the company.  Its culture strongly encourages learning new skills and lays the necessary foundation for internal promotions.
How old do you have to be to work at Golden Corral?
The company hires responsible hard working individuals aged 18 years old or older.  Workers who are younger than 18 will only be accepted if they can provide a work permit.
Golden Corral Applications
Those who want to get a job at Golden Corral can apply online by creating a job seeker's account and uploading their resumes to the official website. The application form, which is available online, must also be completely filled out.
The company engages applicants both online and at the restaurant. The advantage of dropping by the nearest store is being able to find out which positions are actually open.
When filling out the application, candidates must be upfront about their availability. They must also disclose whether they have been previously convicted of felony. After filling out the form, applicants are given an arbitration agreement to review.
The company appreciates ambition, the drive to improve, grow and carry greater responsibilities.  Candidates should highlight in their CVs their most valuable work experiences and why they are significant.
A family-oriented restaurant, the business also puts a high premium on hospitality and warmth. During the interview, candidates who are relaxed, patient, positive and friendly will definitely gain a competitive advantage.
Things to Know About Golden Corral
Droves of people come to this family buffet and grill so it can be a pretty busy workplace. The good news though is that the company has effective business processes and training programs in place to help even new employees cope with the demands.
The company infuses its classic offerings with ethnic influences, bolder flavors, and new products to surprise the American customer. As a testament to its ability to innovate, Golden Corral has received the "Menu Strategist Award" by the Restaurant Business Magazine.
The Golden Choice Buffet though remains to be the most popular segment of the business. Customers can enjoy a roast beef carving station, hams, sausages, roast pork, turkey and 160 hot and cold mouth-watering choices.
The company boasts of remarkable community programs through its foundation, GC Cares, Inc. This non-profit extends assistance to direct employees and franchisee employees who are without homes or who are going through severe financial crisis.
Application Links
Company: https://www.goldencorral.com/
Career: https://www.goldencorraljobs.com/goldencorral/?_3x2545S1Z180U54K25c51baf-908f-4ba6-8b7c-1c2ca2cdc042
Application: https://www.goldencorraljobs.com/goldencorral/?_3x2545S1Z122U72K57b9739e-ae27-4623-a33c-c9a3f38f3691