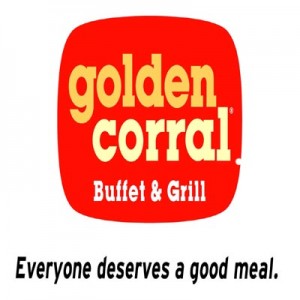 Known for their mouthwatering food with everything from homemade meatloaf to a fresh variety of salads Golden Corral has truly made its mark on the American Culture and Community. Since its inception in Fayetteville, North Carolina in 1973 and 500 restaurants later the top home-style buffet has made a significant mark on the food industry. From its charitable work with famiilies of wounded or disabled soldiers to advocacy for children having a job at Golden Corral could definitely put a shining mark on your resume.
The company instills strong values and moral beliefs and is very ambitious in getting these goals accomplished. Prospective employees also have a chance to make an impact on the community by donating their time and talent to the various volunteer organizations. Now Golden Corral is focusing on wounded veterans and their families, children, and hunger. If you currently donate your time to one of these organizations you might want to mention that during your interview. Knowing that you are part of a well-known business that contributes tremendously to such worthy causes goes far beyond any potential benefits you could receive.
Golden Corral Careers
The hiring process with Golden Corral is a relatively simple one. After reviewing various applications online if, the hiring manager feels you are a fit for a position with the company they will call you in for an interview. It is a huge plus if you have previous restaurant experience or had worked at another Golden Corral restaurant. If you submit your application using other various free application sites such as Monster, there is a possibility that other Golden Corral locations could be contacting you for a potential interview.
You can also go into your local Golden Corral Restaurant and request a direct application from the employee working behind the counter. A good tip would be to dress professional when following this route. Not only does this make you appear serious about working for a restaurant it puts a face to the person who submits a direct application. Doing so may earn you some points with management and land you that first interview.
All prospective employees have their credentials run through E-Verify before working for Golden Corral.
Here are some other important facts to keep in mind when it comes to Golden Corral jobs.
Minimum Employment Age
Get Your Degree!
Find schools and get information on the program that's right for you.
Powered by Campus Explorer
Many younger applicants often ask how old do you have to be to work at Golden Corral? There is good news for those high school students  who are looking to land their first after school job. The well-known buffet style restaurant will start anyone out that meets the minimum required age of 16. If the job description fits something, you would like to try then you want to go ahead and  fill out an application online and you might soon find yourself working at your first job.
Golden Corral Job Descriptions
At the moment training starts Golden Corral instills the potential for career advancement. Training focuses on potential career advancement in addition to the core job responsibilities you will be performing daily. Golden Corral has both Entry Level and Managerial positions to choose.
Entry-Level Jobs
There are several entry level jobs that you may wish to consider when looking for Golden Corral jobs. Below is a list of some of the current openings. For a more thorough list, best practice would be to go to the Golden Corral Careers page.
Baker
Grill Cook
Line Person
Prep Person
Management Jobs
If you feel, you meet the criteria and skill set for a managerial position then you may want to consider the current job vacancies listed on the company website. For a complete list, you may wish to check out the job opportunities for Restaurant Management on the Golden Corral job page. Below are some of the positions the company is looking to fill.
General Manager
Kitchen Manager
Hospitality Manager
District Managers and Franchise Service Consultants
Advice For Application Process
How to Apply for Golden Corral Online? Download Application Form
To apply for jobs at Golden Corral you may do it in one of several ways. One is you can go online to the Company's career page and view the different job opportunities listed on the site. If you see one that you feel, you meet the experience for you may wish to upload your resume and fill out the remainder of the form that only takes a few minutes. A great idea would be to upload your resume as this will prepopulate some of the information on the application form as well as give a professional look to your online application.
You can search for employment by location .  When you are  on the careers page you can select the state you live in from the drop-down list and review the many career opportunities that are available for you at Golden Corral.
Hours of Operation
As a standard rule of thumb, Golden Corral is open seven days a week and closes every year on Christmas. Each restaurant has special Christmas Eve and Thanksgiving hours. Generally the restaurants keep the following hours. Lunch and Dinner from 11 AM  until  10 PM. Saturday Breakfast from 7:30 AM until 11:00 AM and Sunday Breakfast from 7:30 AM until 10:00 AM. It is always a good idea that during your interview that you ask any relevant questions such as job responsibilities and hours of operation for the store you are applying for as each location might vary.
Employment Information
Golden Corral is on a constant search for qualified applicants who will help continue the company's passion of providing quality service to their thousands of guests. The company offers a comprehensive benefits package including paid medical and dental, short and long-term disability, paid vacation, tax-deferred retirement savings, life insurance and various employee assistance programs including educational  and adoption services.
A career with Golden Corral is not just another job it is an inspiring moment in one's life. The company's strong values and belief in its employees offer their employees many opportunities for career growth including becoming a sponsored partner and a franchise owner of their own Golden Corral.
Start your new career and download or fill out a Golden Corral application now.  You may also wish to click the link below for a printable application for Golden Corral.
To make your job search for a  career at Golden Corral easier try keeping some of the following suggestions in mind.
Simple Tips
To make the application process seamless try submitting your Golden Corral job application online. Not only will this ensure that your application is securely submitted it will allow you to take the time to add all the necessary job skill sets and other information to your application. Just taking the time to add that extra touch to your online application will show that you are genuinely interested in the position and possibly move you higher up on the managers list of potential candidates.
Another thing to consider when looking for Golden Corral Jobs online is to add any extra licenses or certification you may have to your resume and application. Did you attend college and get a degree in business management? Did you have previous experience running a restaurant or anywhere that serves food? If you ever went to cooking school or took any coursework that is relevant to the position, you're applying for you definitely want to add this to your list of certifications and experience. If you had received any special awards for Employee of the year or anything that will make you shine like a star take this along with you for your interview.
As you are interviewing for your position you might consider any relevant questions you may have such as salary, benefits,   and the amount of hours for the job.  Also, you may want to ask how long it will be before the manager will get back to you.
Other applicants have shared that when they apply at Golden Corral that the hiring managers are professional, friendly and try to make the potential candidates feel at ease. Additionally they have shared that some of the management staff might ask certain questions pertaining to salary, why a prospective applicant wants to work at the establishment, and favorite drinks to name a few. Bottom line when going to any interview best practice would be to dress professionally, stay calm and answer the questions as best as you can.
Role-playing is an excellent way of preparing for your Interview before the big day. Have a friend or family member ask you some questions you think might come up during your interview. Go online and look at sites such as Glassdoor to get an idea of the types of questions other applicants were asked during the interview process. Another thing you could try is using a mirror and going over your presentation with your potential new boss. Try to sound confident and work on the areas you feel you are struggling with. There are also many places you can go that are free that will help you speak confidently which is a big seller during any job interview. Organizations such as Toast Masters are excellent groups to join to help hone your speaking skills and put confidence in your presentation. Try some of these tips and see which ones work best for you.
Competitors
If you are considering Golden Corral careers, you might also want to look at some other great places to work in the buffet industry. One is Old Country Buffet operated by Buffets Inc… The famous buffet has delicious, healthy meals such as baked chicken, fish, and fresh vegetables. Serving a wide selection of scrumptious desserts the restaurant has something for everyone's appetite. If serving country-style breakfast and foods is your style then maybe, a career at the Waffle House is something you want to consider. Serving everything from delicious waffles to Rib eye Steak and Eggs the restaurant offers a little bit of something for everyone's palette.
Also See:
Islands Fine Burgers: Visit the Islands Fine Burgers application.
Piccadilly Cafeteria: For career opportunities, fill out the Piccadilly Cafeteria online application.
Carino's Italian Grill: Carino's Italian Grill offers opportunities for both, beginners and experienced roles.
Olive Garden: Use the Olive Garden job application to apply here.
The Cheesecake Factory: For career opportunities, fill out the The Cheesecake Factory online application.
https://www.youtube.com/watch?v=NvIKIAY51CA
Company Links
http://www.goldencorral.com/COonlineresume_CW_location.asp?State=CA