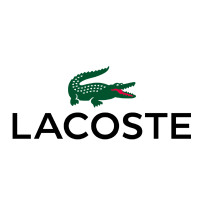 Lacoste is a recognizable brand as a result of their crocodile logo that is found on their shirts. A French designer brand, Lacoste is known for high end fashion and accessories as well as perfume. They are most famous for their polo shirts, which are simple in color but have their crocodile logo embroidered on it. For information about a Lacoste application, read below.
Founded in 1933 by René Lacoste and André Gillier in Troyes, France, it was originally named "La Chemise Lacoste". They had produced an innovative tennis shirt which became popular on the tennis courts. They also began making shirts for sailing and golfing. Lacoste was a brand that came across to the United States and began selling at Brooks Brothers, a high end American retail store, until later in the 1960's.
Lacoste is known as one of the "preppy" brands in America, along with competitor Izod. While they have their own locations across the globe, their brands are still found in high end retail stores like Bloomingdale's and Macy's. They also have a huge online presence thanks to their new online boutique.
Lacoste's popularity does not seem to be dying down. Thanks to many contracts with such athletes as Andy Roddick, John Isner, and Colin Montgomerie, they are getting more exposure than ever. There is also the René Lacoste Foundation, which is a community program to help give children the ability to play sports in school.
Lacoste Careers
Lacoste has many opportunities in both the corporate and retail sectors of this industry. The retail sector offers many entry-level positions that people can be a part of to grow their Lacoste job into a Lacoste Career. Positions in the retail sector include sales associate, sales lead, store manager, and assistant store manager.
As the company has a global presence and an online presence, there are plenty of positions available in the corporate sector for people of all skill sets and talents. There are positions for designers, buying and planning, marketing, human resources, and the legal department. There are also positions in accounting, visual merchandising and store design and wholesale sales assistant.
With all these different types of positions come a different set of requirements for each in order to gain employment. How old do you have to be to work at Lacoste? The minimum age of employment here is 18 years of age. Most positions require a minimum of a high school diploma or equivalent. Other positions may require a certain amount of previous experience and a college degree.
Lacoste offers their employees with very competitive benefits. The eligibility of the employee to receive benefits can depend on hours worked weekly at the company and their job title. Benefits may include health insurance, dental and vision insurance. Employees may also receive a 401(k) plan, paid time off, performance bonuses and life insurance. These are just a few of the employee benefits one may receive.
The hours of operation can vary depending on location and holidays. Some holidays may have closures for the entire day or half day. During the busy holiday season, they may have extended hours to accommodate holiday shoppers. For information, contact your local store to check hours. Generally hours of operation are Monday through Saturday from 10:00am to 8:00pm and Sunday from 11:00am to 6:00pm.
Job Descriptions & Salaries
Sales Associate- A sales associate is the primary point of contact of customer service. The sales associate can be found on the sales floor assisting customers. They should have excellent knowledge of the products in store to assist customers. They will also handle customer transactions at the register and will handle returns and exchanges, so they must be aware of all policies regarding those. A sales associate may earn around $10 hourly.
Sales Supervisor- A sales supervisor has many of the same responsibilities as the sales associate does. They will assist customers on the sales floor as well as at the register. They will answer any questions that the customers may have and ensuring a positive experience in store. They will help ensure staff is following company policies, and ensure the store floor is neat and organized. A sales supervisor may earn $11 hourly.
Assistant Manager- An assistant manager is responsible for helping the store manager in the daily operations of the store. They will help train new employees. They will also help perform employee reviews. The assistant manager may also assist the store in positions when they are short-staffed and need help. The assistant manager will also help resolve any issues with customers. An assistant manager may earn around $39,000 a year.
Store Manager- The store manager will run the daily operations of the store. They will hire and fire employees as necessary. They will also be responsible for the store's inventory for the store. The manager is also responsible for the store's payroll and budget. The manager will also be in charge of employee meetings and employee reviews. A store manager may earn around $54,000 a year.
Lacoste Interview Questions
These are some questions that you may be asked during your job interview.
Why would you like to work at Lacoste? This question will require a bit of research on your behalf before your interview. The interviewer is looking to see what you know about the company and their values. Explain what values that you may share with the company and you would be a good fit here.
Why should we choose you over other candidates? The interviewer is giving you the chance to sell yourself as the best person for the job. Explain your strengths and how the company would benefit from them. Say it with confidence without sounding to boastful.
Sell me this item. The interviewer is testing your ability to sell an item. As retail revolves around sales, the ability to sell an item is a must. You should point out the best qualities of the item and why it is a necessary item that must be bought.
Where do you get your news on the latest trends in fashion? This is a high end retailer, so knowing popular trends in the fashion world is a must and they are looking to see if you are up to date with the trends. Discuss what magazines or television shows you follow to keep up with the ever changing fashion world.
Put together an outfit with these items. It is important to have an eye for fashion so you can assist your customers with picking out outfits for any occasion. This will require you to have some knowledge about fashion. Pick items that you feel go together and be ready to explain why the outfit works.
Advice for the Application Process
Wondering how to apply at Lacoste? You can apply at Lacoste jobs online. There are no printable applications online. There are no downloadable applications online. You may also fill out an application form at your local Lacoste store, which may be the only way to apply for such positions as a sales associate. Otherwise, the easiest way is to apply directly online at Lacoste.
The website has the job descriptions and responsibilities clearly stated so that you can apply for positions that are right for you. You should only fill out an application for a position that you are qualified for, or your application may not be considered.  When you fill out your application, be sure to fill it out completely and in accordance to the instructions provided.
When you submit your application, you should also submit an updated resume to give a clearer look at your experience and skills. You should hear back from the company within a reasonable amount of time. If not, you should call the location and check the status of your application and if they are still hiring for that position. You may also get information about when interviews position will occur.
You should prepare for your interview by asking yourself potential interview questions and answering them out loud. This will help you shake any nerves and help you be more confidence and articulate during your interview. You should also remember to dress professionally so that you give a good impression of yourself, which can help improve your chances of getting the job.
Also See:
Nautica: See our resource page for more information on Nautica careers.
Kate Spade: For career opportunities, fill out the Kate Spade online application.
Zumiez: For employment at Zumiez visit the application page.
Francesca's Collections: Checkout the application page for work at Francesca's Collections.
H&M: See our guide for careers at H&M.
https://www.youtube.com/watch?v=IMa6Ukm05IY
Company Links
http://www.devanlay.fr/public/hr/OpportunitiesResults.aspx