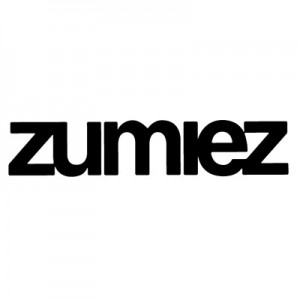 The athletic retailer, known as Zumiez, had its start up in Seattle, Washington. They were founded in 1978 and opened inside Northgate Mall. This company gives a lot of options to their customers, from sports goods like skateboarding to snowboarding, to casual clothing for men and women, and accessories such as shoes, cameras and ramps, it's no surprise they have become as popular as they are.
Due to their success and their drive to make their products more accessible they have a website that customers may visit to purchase the same items as sold at the stores and outlets. Their main offices are located in Lynwood, WA.
Zumiez jobs will have an employee selling brands such as, but not limited to, Nike, Obey, DGK, Grizzly and many other skating and/or snowboarding companies. The companies that supply the popular outlet sell items like, beanies, sunglasses, shoes, sweaters, skateboards, snowboards, just about anything you can think someone may need to look stylish while shredding some asphalt, powder, or waves.
Want to know how to obtain one of these Zumiez careers that are offered at the outlet stores or possibly one of the corporate positions at their main offices? Keep on reading and you will find out how to complete the Zumiez application process.
Facts About Zumiez
There are between 400-500 locations that you can apply for Zumiez jobs. The company was founded by two Seattle University graduates, Gary Haakenson and Thomas Champion. However, Gary left the company in 1993 leaving Thomas in charge of which direction to take the company.
The stores quickly benefited from their edgy and hip selection of items that it made available to active teenagers and young adults. Their sales quickly grew and the outlets expanded out to many different malls.
Get Your Degree!
Find schools and get information on the program that's right for you.
Powered by Campus Explorer
The company, wanting to relate to the demographic they were selling to, often would hire people for Zumiez jobs who also looked edgy and were active in skating, snowboarding, or surfing themselves. They still do to this day.
It wasn't until 1999 that they offered a website to the public, this way their customers could find and shop for the same products sold at stores without having to leave the comfort of their home.  Then, half a decade later they began selling shares on the stock market, these shares came close to doubling by the end of 2005.
Zumiez, present day, is one of the most successful and popular athletic retailers in the US. Offering, not just products for their customers, but information on brands, training for their employees, and even a foundation that helps people in need. The popular retailer has taken its success and used it to help many communities.
Zumiez Careers
Hiring requirements will of course depend on which position you are applying for, one of the most common questions would be; "How old do you have to be to work at Zumiez?" Well, as said it depends, for entry-level positions a person can be as young as sixteen years old and can receive a job as long as they have a work permit.
In order to be in sales position a person must be able to stand for long periods of time, have the ability to push, pull, or lift at least 35 pounds, and be at least sixteen years old. The requirements are simple enough right? Assistant managers and store managers must also meet these requirements; only difference is it is not likely that a sixteen year old will become a manager.
The requirements that need to be met in order to work in a distribution center are a little different. Instead of 35 pounds one must be able to push, pull, or lift 50 pounds. The retailer is also looking for people to fill this position that have flexible schedules, able to handle a fast paced work environment, and overall be a productive member to the team.
The web fulfillment department is looking for similar standards as the distribution center to be met. They also want the potential applicant to be able to climb up and down ladders and have previous warehouse experience.
For customer service an applicant should be have the skills to read, write, and do basic math. They should also have previous customer care experience and be proficient with Microsoft programs and using the Internet.
Zumiez Job Descriptions
(Seasonal) Sales Person- A sales person for the company must, as suggested by the name, help sell the store's products, keep up with cleanliness and organization, and help with the prevention of thievery.
Assistant Store Manager- helps the manager by improving and maintaining efficiency in a select location. They assist with the training of new employees, the overall organization of the store, and customer service.
Store Manager- is in charge of the store; a manager for a store will also be in charge of scheduling, payroll, hiring of new employees, and all other responsibilities that involve the store's standards, profits, and customer service.
Distribution Center- employees at a distribution center will have to assist with packing and shipping of products and assuring they reach their proper destinations.
Web Fulfillment- is in charge of packing and shipping items to customers who purchased product from the online website.
Customer Care- assures that customer's are satisfied through communication by phone and e-mail. They handle special orders, check for accuracy of orders, and help upsell product as well.
Average Wages, Salaries, & Benefits
Upon employment, a sales person will be making an average of $8.38 per hour, however sales person's wages can be as high as $10 per hour. Assistant managers also get paid hourly, ranging from, $9 – $14 per hour depending on their position at the store and experience. Manager's pay is salary based, usually averaging $35 thousand per year.
Employees, if qualified, get to enjoy a wide variety of benefits listed below:
Health, vision, and dental insurance
401(k) as well as other savings plans
Paid time off
Flexible scheduling
Employee Discount
Paid training
Career advancement training opportunities
Of course working for a clothing retailer has benefits like being part of a fun and relaxed working environment that revolves around style and sports.
Advice For Application Process
When requesting a Zumiez application in person it's actually a good idea to not necessarily dress to impress. Instead of wearing a suit or anything like that, sport off the same style that the store sells in order to show your support as well as understanding of the company's fashion sense to the workers and managers.
When you apply for jobs at Zumiez, be sure to fill out the direct application and turn it in as soon as you can, the faster you turn it in the faster you may obtain one of the Zumiez careers available. For a sales position it won't be required that you turn in a resume, however turning one in will always improve the chances that you get the position that you want.
It's also possible to find a printable application for Zumiez online if you would rather turn one in that way. This strategy may be more convenient since you won't have to try to remember all the information that the applications ask you to fill out, such as previous work experience, responsibilities, or salary.
After completing the printable application form make sure to turn it into any local stores that might be hiring. The closer the store is to you the better so that commuting won't become a hassle.
How to Apply to Online
You may also apply to Zumiez jobs online. It's a very simple process. Want to know how to apply for Zumiez online? In order to apply online you must visit the company website and find the career link which is going to be under "Work at Zumiez."  After clicking this link it will bring you to a page where you can choose which industry you would like a free application for, be it inside a store, at the distribution center, home office, or customer care.
Once you've made your decision of which sector to obtain employment under, the site will take you to a page full of job opportunities and job descriptions. Search for an online application to fill out that matches the position you wish to obtain. When that is found click on the title, click apply, and then complete the Zumiez job application online. Congratulations, you've just made the first step towards working for this trendy retailer.
Offered below this page is also a download application form that you can fill out and turn in instead, if you would rather do it face to face so that you may ask the managers questions about details such as benefits, what the working environment is like, or when you can expect to receive a call for an interview. Sometimes managers will even give an interview on the spot especially if they perceive you as a strong candidate for a position.
More advice is listed below:
Don't apply to a position you do not feel qualified for
Apply for positions close by as mentioned above
Always introduce yourself to a manager at some point
Dress the part
Practice interview questions so that you are comfortable with your answers
Be responsible and respectful
Why People Like Working Here
Many employees for the clothing retailer speak about how great it is working for this company because it has a very laid-back and family like environment. They also comment about how great the company benefits are and that the overall experience is a good time.
Competitors
A couple other stores you could apply to that might be in the same mall as a Zumiez would be Quicksilver and Billabong. Quicksilver specializes in surfing and snowboarding, while Billabong is specifically specializes in surfing products. If you are into action sports and fashion, than these three companies, as well as others like them, would make you a happy employee.
Also See:
H&M: Visit the job application for H&M to apply today.
Louis Vuitton: See our guide for careers at Louis Vuitton.
Lululemon Athletica: See our guide for careers at Lululemon Athletica.
Giorgio Armani: Visit the job application for Giorgio Armani to apply today.
Frederick's Of Hollywood: See this page for jobs at Frederick's Of Hollywood.
Company Links
http://www.zumiez.com/help/information