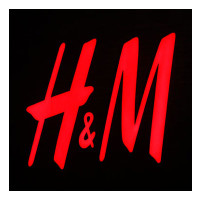 H&M Company is a well-known clothing retailer with stores that operate all around the world. It also has a significant online presence, and the company was listed on the Stockholm Stock Exchange in 1974.
Erling Persson started the company in 1947 at Vasteras, Sweden as "Hennes" – a brand solely for women's clothing. It expanded to having men's clothing which led to the name of "Hennes & Mauritz," or H&M for short.
The brand has more than 4,500 stores in around 62 different countries. It has more than 170,000 employees and more than 40 online markets available.
Health plans offered to employees include medical, dental, and vision coverage. The company also offers a 401K plan.  Employees are also given paid time off, free financial counseling, and wellness plan hours.
Many employees love to work at H&M due to the discounts provided and long paid vacation allocation. Employees also get to have paid time off on their birthday.
How old do you have to be to work at H&M?
You have to be at least 18 if you're applying for entry-level positions. The company accepts applicants for part-time and full-time positions. Fresh graduates are welcome as well.
H&M Careers
The clothing retailer brand accepts entry level and working student applicants. Employee tasks vary depending on the position and they get to enjoy a fashionable environment.
Sales Advisor: They deal with customers by ensuring they have good shopping experience. They also provide suggestions for clothes to garment options. They also assist in the fitting room and at cashier's point. They handle the garments and do required transactions for the customer.
Visual Merchandiser: The merchandiser is in-charge of maximizing sales by the proper presentation of garments under the brand's standards and guidelines. They also update the Department, Seasonal, and Technical Books. They are also responsible for the consistent care of the garments within the store.
Department Supervisor: The supervisor oversees the floor coverage within the store. They are responsible for merchandise presentation, driving sales, customer service as well as operational functions while following the company guidelines. They perform store routines, approve timesheets, relay employee issues to management and also train sales advisors.
Store Manager: The store manager leads, organizes and manages the store according to the brand's standards and policies. They are responsible for driving profitability by maximizing sales. They maintain employee relations, oversee the upkeep and maintenance of departments and oversee the functionality of the operations within the store.
General Warehouse Associate: They are mostly in-charge of picking and packing of the garments and merchandise with efficiency, quality, and accuracy. They must be able to mark lists where discrepancies were observed. They help with unloading items from trucks, do audits and sorting out of recyclable items.
Call-Off Department Manager: The manager is responsible for ensuring proper service to stores with the Call-off function. They contribute to the overall call-off department goals. They are also responsible for the handling, shipping, storage and flow of merchandise in the warehouse area. They do personnel schedules and delegate responsibilities and job assignments to staff.
Bi-lingual Spanish Speaking Agent: The agent is responsible for providing good quality customer service on online and digital platforms. They follow H&M Group standards and procedures and are expected to resolve customer complaints quickly and professionally. They also track customer data and keep records of shipped items.
Replenishment Specialist: The replenishment specialist is responsible for monitoring KEA and is the liaison between 3PL and IT. They are the main contact for issues in logistics. They contact stores, offices and other departments when needed. They also manage IT incident resolution and tracking.
Allocation Specialist: They provide administrative assistance to the logistics department by preparing reports and documents involving compliance. They validate packing list information before generating allocation requirements. They also maintain daily, weekly and all previous allocation reports. They run and analyze data from Allocation Planning list.
Operation Services Technician: They are responsible for maintaining the cleanliness of the environment within the store. They maintain and organize garments on the stockroom and the sales floor. They provide housekeeping services in fitting rooms, BOH and sales floor. They also keep a weekly log on the cleanliness condition and provide recommendations as well.
H&M Application
The application process for H&M is straightforward. You can go online to access a database for available jobs. The results could be filtered based on a specific country. Each job posting has an "Apply" button that the applicant can click if they want to proceed with the application. New users will have to sign up for an account.
The company recommends that applications be completed through the online portal. All of the job postings come with detailed job descriptions which include responsibilities as well as requirements. Keep in mind that the availability of a certain position varies depending on the branch.
Applicants could start the process starts by clicking on the Apply button. They will have to login. An account with the company's online job database is required to proceed.
Before submitting your resume, double check to make sure that it has no typographical or grammatical error. Format it properly so that it's easy to read. Use proper margins. More importantly, include all relevant information regarding the position you're applying for.
It's important to make a good impression so dress appropriately when called for an interview. Project confidence but remain polite. Make adequate preparations by familiarizing you with the questions that hiring managers generally ask.
Things to Know About H&M 
The company emphasizes the value of sustainability. They exert effort into innovation and having renewable manufacturing processes. They also aim to provide fair jobs and have diversity and inclusiveness to everyone.
The company is transitioning into the e-commerce market although they still plan to increase the number of their stores. The brand is also responsible for the attire of the Swedish teams in the 2018 Olympic and Paralympic Games.
The brand is known to be the second largest clothing retailer group, only second to Zara. They are famous for their sustainable fashion innovation and manufacturing processes.
The company has a non-profit foundation called H&M Foundation. It focuses on Education by a partnership with UNICEF, Water by joining with WaterAid, Equality by providing diversity and equal opportunities, and Planet by recycling textiles.
Application Links
Company: http://www.hm.com/us
Careers: http://career.hm.com/content/hmcareer/en_us/findjob.html
Application: N/A