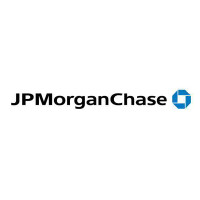 JPMorgan Chase is a more than 200 years old U.S. financial institution with locations in over 60 countries. The firm is a giant in the financial industry with assets of $2.4 trillion and over 260,000 employees. A JPMorgan Chase application can be the key to a successful career in areas like investment banking, financial services, commercial banking, financial transactions and asset management.
It all started in 1799, in New York City, and since then, 1200 businesses have been incorporated, the most important of them being: J.P. Morgan, Chase Manhattan, Chemical, Manufacturers Hanover and Bank One, First Chicago and National Bank of Detroit. Nowadays, the resulting enterprise is categorized as a universal bank, which means it offers a full range of financial services.
Each of the financial institutions incorporated has retained a specific role. J.P. Morgan deals with investment banking, asset management, private banking, private wealth management and treasury and securities services. The fiduciary aspects are the responsibility of JPMorgan Chase Bank. The Chase unit covers credit card services, retail banking and commercial banking.
Forbes Magazine ranks this public company on third place in the world based on a composite rating. The conglomerate has the second biggest hedge fund in the U.S. The corporate nerve center is at 270 Park Avenue, Midtown, Manhattan, New York City while the retail and commercial bank's main offices are in Chase Tower, Chicago Loop, Chicago.
Last year's recorded revenue was $97.90 billion, with an operating income of $29.79 billion, a net income of $21.76 billion, total assets of $2.6 trillion and total equity of $232 billion. With such high numbers it does not come as a surprise that the enterprise is amongst the Big Four banks in the U.S. along with Bank of America, Citigroup and Wells Fargo.
JPMorgan Chase Careers
The corporation operates according to the following business principles: exceptional client service – no matter how though times were, it never stopped supporting or helping its customers; operational excellence – through attention to details; commitment to integrity, fairness and responsibility – never straying from the working and social conduct code; great team and winning culture – the employees with their cohesion and hard work contribute to the overall success.
How old do you have to be to work JPMorgan Chase? The answer is simple, 18 years old. The doors are open for the public every Monday to Thursday from 9:00am to 5:00pm, Friday from 9:00am to 6:00pm and Saturday from 9:00am to 1:00pm. The wide range of JPMorgan Chase jobs is available both part-time and full-time for entry-level candidates and professionals.
The company is frequently advertising job opportunities like: teller, business analyst, underwriter – consumer and commercial lending, business banker, relationship management specialist, homeownership advisor, screener, financial advisor, operations manager, personal banker, administrative assistant, branch manager, investor, financial reporting analyst, wealth advisor, support technician, HR accountant, technology recruiter, fund accounting specialist and channel marketing manager.
Job hopefuls looking for entry-level positions can easily find careers in customer services and sales. Customer service assistants give information on products, services and policy. Sales representatives advise clients in getting the appropriate financial services. JPMorgan Chase careers in management are also available but the candidates are required to hold a four-year degree and to demonstrate work experience.
The benefits tied to JPMorgan Chase jobs are competitive salary, medical and dental plans, 401(k) plans, employee stock purchase plans, life insurance coverage and paid vacation time. Some employees may also benefit from tuition reimbursement, adoption assistance and maternity or paternity leave. The JPMorgan Chase application is easily accessible via the JPMorgan Chase jobs online so, a chance to enjoy all these benefits is one link away.
JPMorgan Chase Job Descriptions
Relationship Banker – The responsibilities this job necessitates are: handling the requests of designated clients and meeting with them either in person or over the phone as to learn about them and provide the appropriate services and products. The recruiting staff will only consider hiring candidates who can demonstrate at least one year of experience in retail banking sales or financial services sales. College or military equivalent education is preferred.
Financial Analysis – The job description asks for someone who can consider card performances levers in its entirety, create analytics to give information of business efficacy as to help with business decisions, give clear reports to senior management, suggest ways of successfully increase revenues. Those interested should have on their resume a bachelor's degree, at least 3-4 years of analytical experience and proficiency in MS Office.
Risk Administrator – Working as a risk administrator, one must help the Risk Department in keeping an eye on out-of-the-ordinary trading directions or activities by calling vendors, requesting invoices, researching on levies and filling out wire and check requests paperwork. Applications will only be considered from candidates who have a high school diploma or GED and more than two years experience in administrative and banking roles.
Mail Clerk  – The mail clerk jobs require the applicants to receive, sort, deliver or collect items to and from internal and external sources, handle working equipment, organize courier collections with ensuing paperwork and process incoming work. The qualities that one should have for this position are: willingness to obey instructions, computer skills, oral and written communication, strength to lift 50lbs and capability to walk and stand the whole shift.
JPMorgan Chase Interview Questions
Each of the questions asked during the interview are designed to determine that the applicant's truthfulness when filling in the online application. 
Why should we choose you for this employment?  This is the moment to leave modesty aside and outline your highest achievements relevant for the role. 
What can you do best in your job?  We all have an activity niche, something we excel at. Elaborate on what that is in your case and explain how it would apply in the case of the job you hope to get. 
What piqued your interest in our business? This question should be easy to answer since the company is practically a landmark in the financial industry and local North American history.
What method should we employ to attract more business? An outside opinion is always welcome as it provides a fresh view of the operation. Any useful suggestions would clearly improve the candidate's chance of getting the position.
How far would you be willing to relocate? Within this multinational company, opportunities might arise anywhere in the world. Express willingness to travel or move somewhere, as it may prove very beneficial for you career.
Advice for Application Process
JPMorgan Chase careers have a dedicated page on the corporation's website where people can learn how to apply for JPMorgan online, create a profile and apply online. Any JPMorgan Chase job application online is a free application, so don't use an application form from a third party asking for a fee because that is certainly a scam. Instead, apply for jobs at JPMorgan Chase through a direct application.
If you are old fashion and you prefer a printable application for JPMorgan Chase then download an application form and take your time filling in the printable application form. There are always a wide range of JPMorgan Chase jobs to choose from and once you decide which to with make sure you are prepared for the eventuality of an interview.
This above-mentioned preparation can be reached by learning the business's standards and the trade's direction. Applicants should also be ready for circumstantial or conduct questions by looking into usual issues employees deal with and coming up with fixes. Go over common interview queries and over your work experience relevant for the position advertised.
Once you have been invited to the interview, ensure that you are not late and dress accordingly to the occasion. For men the advisable wear should be suits and ties and for women it is trousers or office skirts with formal tops. A clean and professional look will definitely enhance chances of getting the role.
Be polite during the entire time you are interviewed. Don't forget to make eye contact and to sit properly. Be friendly but don't go astray from the topic of each question asked. All your answers should be concise and demonstrate you have done your homework. Don't forget to thank them for the opportunity through a follow-up email in which you could also enquire on when to expect a decision.
Also See:
Scottrade: Visit the job application for Scottrade to apply today.
Fidelity Investments: For employment at Fidelity Investments visit the application page.
Citibank: For employment at Citibank visit the application page.
ACE Cash Express: ACE Cash Express offers opportunities for both, beginners and experienced roles.
Northwestern Mutual: For employment at Northwestern Mutual visit the application page.
Company Links
https://careers.jpmorganchase.com/career/jpmc/careers/search-apply
http://www.jpmorganchase.com/corporate/Careers/careers.htm