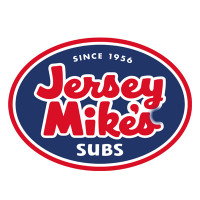 Jersey Mike's Subs is a chain of submarine sandwich stores that is headquartered in New Jersey. Currently there are over 1300 store locations nationwide, and plans to expand even further. They are famous for making all sandwiches to order, making them as fresh as they can be. A Jersey Mike's application is not just for a job, but also for a career.
Originally called Mike's Subs, the company started back in 1956, and was located at Point Pleasant, New Jersey. In 1975 the store went on the market, and 17year old Peter Cancro who was a part-time worker there as well as a high school student, decided to try and purchase it. Fortunately for Peter, his high school football coach was also a banker, and helped him pull together the $125,000 he needed to buy Mike's Subs.
In 1987, the name was changed to Jersey Mike's Subs and Peter began franchising the company. He added the 'Jersey' to show where it all began. These days Peter is still the CEO, ad he not only oversees all stores, he is also regularly found behind the counter testing his sandwich making skills and demonstrating his product passion to the customer.
Another special feature of the subs is the Mike's Wayâ topping option. This includes lettuce, onions, tomatoes, oil, spices and vinegar, and is available in all stores. All of the products they use are premium quality, and the bread is baked fresh every day within the stores. There are many employment options, and they are always hiring staff, so be sure to make your Jersey Mike's Subs application good.
Jersey Mike's Subs Careers
The main prerequisite for applying for a job with this company is that you need to be dedicated and hard working. There are entry-level job opportunities that don't require experience or qualifications, and these include line cooks, sandwich chefs, prep cooks, team members and cashiers. There are opportunities for on the job training as well, so it is possible to advance your career.
As well as the entry-level positions, Jersey Mike's Subs jobs are also available in the professional realm. These Jersey Mike's Subs careers can include assistant managers, store managers, store operators, and store franchise owners. For these positions you will need experience and qualifications to qualify. To find out how to apply for jobs at Jersey Mike's Subs online, you need to check their website or search for Jersey Mike's Subs jobs online.
How old do you have to be to work at Jersey Mike's Subs? You must be at least 18 years old to submit a Jersey Mike's Subs application.
Many benefits are available for employees including paid training. There is also a career development program you may qualify for. Eligible employees can receive a 401(k) retirement plan, paid vacation time, healthcare coverage and life insurance options. As your experience and skills advance, so can your wages. The stores are generally open from 10.00am – 9.00pm Sunday to Thursday, and from 10.00am – 10.00pm on Fridays and Saturdays.
Job Descriptions & Salaries
Shift Leader – The shift leader must be available to work a variety of shifts including weekends and weekdays. To qualify you must be at least 21 years old, and have at least 1 year's experience, preferably in a similar role. The shift leader is responsible for ensuring the crews undertake their jobs properly and efficiently. A driver's license is required, as is a high school diploma or equivalent. The hourly pay is $9.00.
Team Member – The team member covers a number of duties including preparing food, taking the customer's orders, cashier duties, customer assistance with queries and ensuring a clean work station. You need to be able to work quickly and efficiently and must have good time management skills. Generally this role is a part-time position, and the salary is around $8.00 per hour.
Assistant Manager – The primary responsibilities of the assistant manager are to work with a general manager in the role of total management of a store. The assistant manager helps to enforce policies and procedures to ensure operational success, profitability and customer satisfaction. The assistant manage also is required to take on a portion of the administrative duties of the store as requested by the general manager. The average salary starts at around $10.00 per hour.
Mike's Marketer – The main duties of this role are to work with the stores to help create and implement a successful marketing strategy for the surrounding community in each location. This includes contact with schools, athletic teams, non-profit groups, community organizers and local businesses. You need to be creative, and have at least 1-2 years of work experience. The average salary is around $10.00 per hour to start.
Jersey Mike's Subs Interview Questions
It is a good idea to think about what questions may be asked during an interview so you can have some answers prepared instead of having to answer on the spot.
Are you available to work various shifts and weekends? This is because of the opening hours of the stores. You should be aware that this would be a requirement when you apply, and it's very important to be honest about your availability.
Do you have any work experience in the food industry? This is to find out if you would need extra training. If you have had experience, then outline this referring to your resume, but if you haven't' had any experience, talk about why you would still be a good fit for the position.
Do you have reliable transport? They may ask this question to make sure you can attend rostered work hours without difficulty. Preference is given to those with a driver's license. If you do not drive, explain how you plan to get to work each day.
What would you do if you did not get along with a fellow co-worker? This can occur when many people are working together. In the first instance you should talk to the employee to find out what the issue may be, and if necessary, report the issue to the supervisor.
How do you manage your time? Time management is essential in this fast food industry. Give examples of deadlines you have had in the past, or experience working in a fast paced environment.
Advice For Application Process
As most of the Jersey Mike's stores are privately owned, application options may differ from store to store. You can search for Jersey Mike's Subs jobs online, and many sites will allow you to submit an online application. There is no download application form, therefore no printable application form. You can approach your local store and ask to fill in a direct application form there. All methods are free applications, and if you apply online you can attach a copy of your resume and a cover letter.
If you find a printable application for Jersey Mike's Subs, make sure it is a legitimate form, or it may not be accepted. Searching for Jersey Mike's Subs jobs online will give you several platforms to apply from. The official website has a contact form, but no online application form link at present.
If you apply directly at your local store, make sure you are appropriately dressed. They have strict rules regarding piercing, tattoos and other adornments so make sure you are clean, tidy and clean-shaven. You may receive an interview on the spot, so be prepared. You can do this by studying information on the company and the job description you are interested in.
For any interview you should always be polite, on time, and friendly. Arriving early always makes a good impression, and don't get frustrated or angry if you have to wait. Their time is money, and they are busy, so you may have to wait for a little while before your interview begins.
Also See:
Firehouse Subs: Visit the job application for Firehouse Subs to apply today.
Big Boy: Use the Big Boy job application to apply here.
Potbelly Sandwich Works: Checkout the application page for work at Potbelly Sandwich Works.
Quiznos: Checkout the application page for work at Quiznos.
Charley's Grilled Subs: See this page for jobs at Charley's Grilled Subs.
Company Links