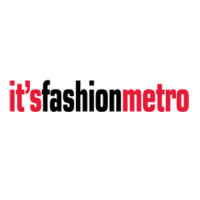 It's Fashion, along with its sister company It's Fashion Metro, is a chain of fashion retail stores found in malls and shopping centers. It's Fashion targets children and teenagers for their market base, selling all types of fashion and accessories in various sizes. For information on the It's Fashion application process, read on below.
It's Fashion is run by their parent company Cato Fashions, who also run their sister company It's Fashion Metro and more recently, Versona Accessories. It's Fashion sells junior style clothes for juniors, juniors plus, young men, and older boys and girls sizes. They sell clothing, accessories, and shoes marketed for these groups.
There are over 100 locations that can be found across the southeastern United States. Their parent company Cato Fashions is headquartered out of Charlotte, North Carolina, which is where you would find your corporate level positions for It's Fashion and their sister store. They do not have an online presence, and items can only be purchased in store.
This company is looking to hire people with a passion for selling high quality fashions at a budget friendly price. They want employees that can provide their customers with an amazing experience while shopping in their stores to keep them coming back. If you feel as though you have great customer service experience and an excellent knowledge about fashion, apply today.
It's Fashion Careers
It's Fashion has numerous opportunities between the corporate office and retail store level. The retail stores have entry-level positions that can allow a person to turn their job into an It's Fashion career. They provide an excellent opportunity for growth within the company. Some positions include sales associate, store manager, and assistant store manager.
The corporate office has many different opportunities for those job seekers with a variety of skills and talents. While the corporate office does have some entry-level positions, most positions are higher level positions with more requirements to gain employment. Some corporate positions include merchandising & planning, buyer, and human resources.
The different positions at this company have different requirements in order to gain employment. Entry-level positions may have limited education and experience requirements in order to work here. Higher level positions may require a college degree and several years of experience. How old do you have to be to work at It's Fashion? The minimum age of employment is 16 years of age.
It's Fashion offers similar benefits to other companies in their industry. Employee eligibility for benefits can depend on hours worked weekly and job title. Some benefits an employee may receive include health insurance, dental and vision plans. Employees may also be eligible for a 401(k) plan, paid time off, and employee discounts.
The hours of operation can vary depending on location and holidays. Some holidays may cause closures. During the busy holiday season, hours may be extended to accommodate the holiday shoppers. For more information, contact your local store for details. Generally, stores are open Monday through Saturday from 10:00am to 9:00pm and Sunday from 1:00pm to 6:00pm.
Job Descriptions & Salaries
Sales Associate- A sales associate is the primary point of contact for customer service in the store. They will assist customers on the store floor, and will assist with fitting room duties. They will also handle customer transactions at the cash register, including returns and exchanges, so they must be aware of company policies regarding payments, returns and exchanges. A sales associate may earn around $8 per hour.
Buyer- A buyer is responsible for following the current trends in fashion and accessories in order to decide which products to purchase for their store's inventory. Their goal is to stay current with what consumers are buying in order to maximize profits and minimize loss. A buyer may earn around $33,000 a year.
Assistant Store Manager- The assistant store manager is responsible for assisting the store manager with running the daily operations of their store. They will help train new employees and assist in performing employee reviews. They will assist in the store as needed if they are short-staffed or busy. They will also handle customer service issues as they arise. An assistant store manager may earn around $10 per hour.
Store Manager- The store manager is responsible for running the daily operations of their store. They will hire and fire employees as needed. They will also conduct job interviews for potential candidates. The store manager is responsible for the store's budget and payroll, as well as scheduling their staff in a cost effective manner. A store manager may earn around $30,000 a year.
It's Fashion Interview Questions
Here are some questions that you may be asked during your job interview.
Why do you want to work at It's Fashion? This question may require some research prior to your interview. The interviewer is looking to see what you know about this company and their values. Describe their values and why you feel you fit in with this company.
Take this item and sell it to us. The interviewer wants to see your sales skills in action. The key part of most jobs at this company is maximizing sales. Discuss the highlights of the item and why you feel they need to add it to their collection.
Put together outfits for both professional and casual outings. This is a fashion job that requires a particular level of knowledge on behalf of their staff. The interviewer wants to see what you know about style and putting together outfits so that you can help a customer do so. Put together the outfits according to your knowledge level, including accessories.
How do you keep up with the current trends in fashion? Since this job revolves around the constantly changing world of fashion, the interviewer wants to see how you keep up with these trends. Discuss any newspapers, magazines, or television shows to stay current with fashion trends.
Why should we choose you over the other applicants? The interviewer is giving you the chance to sell yourself as the best candidate for the job. Take this opportunity to discuss your strengths and talents, while mentioning how the company could benefit from them.
Advice for the Application Process
Wondering how to apply at It's Fashion? You can apply for an It's Fashion job by visiting It's Fashion Jobs online. There you'll find a downloadable application which can become a printable application that you can email or directly mail to the company. You may fill out the application form and return it to any location, or fill one out in store. There is no way to apply directly online.
The company website does not have the job descriptions and responsibilities clearly stated for potential job seekers to find a position that is right for them. When you apply, you should remember to fill out the application form completely and according to the provided instructions. Remember to submit an updated resume along with your application. This can help provide a clearer look at your skills and talents.
After applying at this company, you should hear back within a reasonable amount of time. If not, you can call up the location that you applied at to check the status of your application and see if they are still hiring for that position. They may also provide additional information, such as when interviews are scheduled to begin.
You should practice for your interview beforehand. You can do this by asking yourself potential interview questions and answering them aloud. This will help you be less nervous for your interview. This will also help you be more confident and articulate during your interview. You should dress in a professional for your interview. This will help increase your chances of gaining employment.
Also See:
Dressbarn: See our resource page for more information on Dressbarn careers.
Juicy Couture: Checkout the application page for work at Juicy Couture.
K&G Fashion Superstore: For employment at K&G Fashion Superstore visit the application page.
Michael Kors: See our guide for careers at Michael Kors.
Aeropostale: For career opportunities, fill out the Aeropostale online application.
Company Links
http://www.itsfashions.com/jobs.aspx