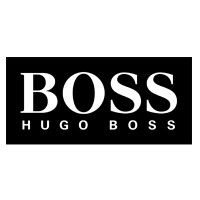 Hugo boss is a German fashion brand that is all about luxury and style. They are a high end company that offers high fashion at a high price. They can be found internationally, between their own stores, outlet stores, and selling their products at other high end retailers. For information on your Hugo Boss application, follow the link below.
Founded in 1924 in Metzingen, Germany by Hugo Boss, it was a small shop that suffered due to the poor economy in Germany at the time and was forced into bankruptcy soon after creation. In 1931, he settled his debt and was allowed to keep some of his sewing machines to restart his business.
The company sells many products in the fashion world. They sell perfumes and colognes, high fashion clothing, footwear, and accessories. They originally started by selling men's clothing and became famous for their suits. In recent years, they started producing clothing for women as well. Hugo Boss is a high fashion brand that dresses celebrities often, as well as using big name celebrities as spokespeople.
This company is famous in their industry for being a leader in fashion. They have high expectations for their employees. They expect their employees to have a keen eye for fashion. They also expect that their employees have amazing customer service skills to provide a positive experience for guests in their stores.
Hugo Boss Careers
Hugo Boss offers numerous career opportunities across the globe for all job seekers, including college students and graduates. There are positions at both the retail and the corporate level available. At the retail level, there are entry-level positions for those to grow their jobs into Hugo Boss careers. Such positions are sales associate, store manager, and assistant store manager.
The corporate level offers many different types of positions so that there is really something for everyone. While there are some entry-level positions found in the corporate level, most positions are higher level positions with more requirements to gain employment. There are positions for those of all skill sets and talents. Some positions are designer, merchandiser, and buyer.
Different positions at this company have a different set of requirements to gain employment. Entry-level positions may require a high school diploma or equivalent with little experience. Higher level positions may require a college degree and several years of experience. How old you have to be to work at Hugo Boss? The minimum age of employment is 18 years of age.
Hugo Boss offers competitive benefits for their industry. Employee eligibility may depend on hours worked weekly and job title. Some benefits may include health insurance, dental and vision insurance. They may receive paid time off, 401(k) plan, and employee discounts. Other benefits may include tuition assistance and life and disability insurance.
Hours of operation can vary depending on location and holidays. Some holidays may include closures. During the busy holiday season, the hours may be extended to accommodate holiday shoppers. For more information, check your local Hugo Boss for hours. Generally, hours are Monday through Friday from 10:00am to 8:00pm, Saturday from 10:00am to 7:00pm, and Sunday from 1:00pm to 6:00pm.
Job Description & Salaries
Sales Associate- A sales associate is responsible for assisting customers on the sales floor. They will help answer questions on products, which the sales associate should have knowledge of the products in store. They will handle customer transactions at the register, including handling returns and exchanges as well as payments. They should be aware of all company policies regarding payments, returns and exchanges. A sales associate may earn around $9 per hour.
Buyer- A buyer is responsible for ensuring that the right items are sent out to stores to replenish inventory. They must do this knowing which products will sell in order to maximize profit and minimize loss. They will follow sales to see which products sell most so they can be sure to order items that are needed and evaluate which products are not selling. A buyer may earn $65,000 yearly.
Assistant Manager- The assistant manager is responsible for assisting the manager in running the daily operations of the store. They will train new employees in accordance with company policies. They will assist with customer issues as needed. When the store is short-staffed, they will help fill in where needed. An assistant manager may earn around $26,000 a year.
Store Manager- A store manager is responsible for running the daily operations of the store. They will hire and fire employees as needed. They will conduct job interviews for potential employees. The store manager is also responsible for the budget and payroll of their store. They will also handle scheduling their staff. A store manager may earn around $40,000 a year.
Hugo Boss Interview Questions
These are some questions that you may be asked during your job interview.
Why do you want to work at Hugo boss? The interviewer is looking to see how much you know about their company. This will require some research before your interview. Describe which values that you share with the company and how they would benefit from them.
Which of our brands appeals to which target customer base? Hugo Boss has several fashion lines which different purposes, for instance for men or women, or business or casual. This is another question that will require research beforehand. They will follow up with each brand, expecting you to name the target base for each.
How do you keep up with current fashion trends? As this is a fashion industry, they want employees to have knowledge about the current trends in fashion to properly assist customers. Describe where you get your fashion news from, which magazines, television shows or newspapers and how it keeps you informed.
Why should we choose you over the other applicants? The interviewer is giving you the chance to sell yourself to the company. Describe your strengths and how the company would benefit from them. Try not to sound too boastful when doing so.
What would you wear to a business casual event? When working in fashion, you may have to assist customers in deciding on outfits for certain events and help them put together an outfit to wear. The interviewer is trying to see what you know about dressing for events. Answer honestly, using items from their line as an example.
Advice for the Application Process
Wondering about how to apply at Hugo Boss? You are able to apply for Hugo Boss jobs at Hugo Boss jobs online. You may also fill out an application form at your local store. There are no printable applications online. There are no downloadable applications. The easiest way to apply is to apply directly online.
The company website has the job descriptions and responsibilities clearly stated for potential job seekers to find a good fit for them. You should only apply for a position that you qualify for, otherwise your application may not be considered. You should fill out your application completely and following the provided instructions. You should submit your updated resume with your application.
After applying at the company, you should hear back within a reasonable amount of time. If not, you can call up the company to check the status of your application and see if they are still hiring for that position. They may also provide additional information, such as when interviews are set to begin if they have not already begun.
You should prepare for your interview beforehand. You can do this by asking yourself potential interview questions and answering them aloud. This will help you be less nervous during the interview, which will help you be more confident and articulate. You should remember to dress in a professional manner. This can help greatly improve your chances of getting the job.
Also See:
Express: For employment at Express visit the application page.
Anthropologie: Visit the Anthropologie application.
Banana Republic: Banana Republic offers opportunities for both, beginners and experienced roles.
The North Face: For employment at The North Face visit the application page.
Vera Wang: For employment at Vera Wang visit the application page.
Company Links
http://group.hugoboss.com/en/career