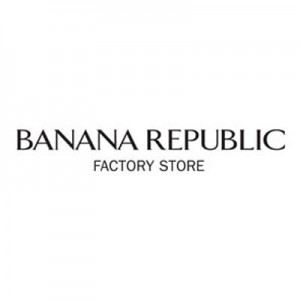 Banana Republic is a clothing retail store currently owned by Gap Inc. It was founded by Patricia and Mel Ziegler in Mill Valley, California, 1978. During this time, Banana Republic had offered literate articles, hand-drawn catalogues, and eccentric tourist-oriented items along with their clothing line. Then, in 1983, The Gap, Inc purchased Banana Republic then shifted its focus toward more conventional luxury clothing retail.
Today, this company currently owns 642 locations across 32 countries with the ability to ship products into over 50 countries through 3rd party assistance. Its headquarters is in San Francisco , Ca. The current president is Jack Calhoun.
Banana Republic Careers
Anyone submitting an application form for Banana Republic careers are required an ability to move 30lbs. Potential Employees must be capable of easily maneuvering around a sales floor.
Requirements for becoming a Store Associate include demonstrating strong customer focused service, strong communication skills, improving based upon feedback, plus being capable of moving across a sales floor. While not required, previous experience is heavily preferred.
Prospective employees seeking employment as a Stock Supervisor must have 1-2 years work experience, demonstrate an ability to deliver results, have excellent communication skills, creative problem solving skills, business knowledge, applications of business knowledge toward increasing profits, proven management skills, ability to travel between stores, a High School degree or higher, and a flexible availability schedule.
Cashier Leads must have a High School diploma or higher. Potential employees must also have excellent communication, good organizational skills, can quickly improve from feedback, easily maneuver through a sales floor, and flexible availability.
Customer Experience Leads must possess exemplary customer service skills, communication skills, organizational skills and time management skills. Customer Experience Leads must prioritize tasks while delegating personnel to where they should be. Leads are should have a High School diploma or higher. While previous experience may not be necessary, it's heavily preferred by employers that prospective employees have previous retail experience. If potential employees have had six months of work experience at Gap Inc. then they have a higher chance of being hired.
All Banana Republic careers in Management require at least 2 years worth of previous experience. Assistant Managers must have at least 1 year of work experience. General Managers must have 3-4 years however. Each Manager should possess a strong ability for communication, while remaining knowledgeable with regards toward expanding a business. For any management career job application, a college degree or higher is preferred.
Get Your Degree!
Find schools and get information on the program that's right for you.
Powered by Campus Explorer
General Managers must show proficiency at judging a potential employee's worth while being able to achieve results by leading through example. Exceptional skills in organization, communication, time management and leadership are heavily preferred.
How old do you have to be to work at Banana Republic? Applicants must be 18 years or older.
Sales Associates are paid on average $9.67 an hour.
Stock Associates make on average $10.06 an hour.
A General Manager's average salary is $70,398.
Assistant Managers are paid on average $18.07.
Customer Experience Managers have an average salary of $47,518 or paid $13.88 – $21.34 per hour.
Cashier Leads are paid an average of $11.37 per hour.
Stock supervisors have an average wage of $13.02 per hour.
Through Gap Inc., Banana Republic offers some of the best benefits in its industry. Benefits include a health insurance plan broken into two options: HRA or HRA Plus. Banana Republic also offers HMO, but employees can only receive care from doctors and facilities within the HMO network. If you are a Hawaiian resident, then this company offers a PPO plan.
Vision and dental insurance are also offered, along with free long term or short term life and disability insurance. Basic life insurance does not cost anything. Banana Republic offers a 401(k) plan, an employee stock purchase plan, paid time off, leaves of absence, a commuter benefit program, employee assistance program, employee merchandise discounts, adoption assistance, tuition assistance, travel assistance plus a wellness program.
Banana Republic Job Descriptions
The most common jobs are being a Store Associate, Stock Supervisor, Cashier Lead, Customer Experience Lead and joining its managerial staff. Jobs on their managerial staff include being an Assistant Manager, Store Manager and Customer Experience Manager.
Store Associate responsibilities include selling products directly to the customer. Associates should create a safe shopping environment for customers while engaging or connecting with them. Associates should accomplish this through having a "customers-first" attitude, educating customers on store product, along with showing what products will look best on them. Store Associate responsibilities include increasing profits through suggesting different items customers may purchase, while assisting team members with assigned tasks. Associates responsibilities also include keeping their work area sanitized.
Stock Supervisors are ultimately responsible for handling any merchandise process while ensuring a store's stockroom is organized. These employees must also lead team members with any merchandise handling processes. Responsibilities include overseeing all parts involving shipment procedures (processing, replenishment, signage, markdowns) along with overseeing damaged merchandise auditing and transfer procedures. Stock Supervisor responsibilities also include leading their store's team. This can vary from providing team members useful feedback, communicating priorities, executing development plans, or simply overseeing other team members, ensuring their compliance with any employment requirements (or standards).
Cashier Leads assist the store's managerial staff in any tasks that involve handling cash. Cashier Leads also perform similar duties as Store Associates when selling products. But cashiers must also offer customers a chance at joining Banana Republic's credit card when performing cashiering duties. However, Cashier Leads are responsible with leading other cashiers regarding handling cash. Cashiers must also inform store leadership on potential improvements through active feedback. Their responsibilities also include providing register or providing cashier training toward new employees.
Customer Experience Leads must assist managerial staff in their duties while also assuming customer service duties. Responsibilities include generating income through leading sales teams, providing suggestions so Managers can improve the store, while ultimately ensuring each customer leaves satisfied. This includes handling complex customer situations in accordance with company rules and policies. When leading their teams, Customer Experience Leads must oversee floor coverage, overseeing cash wraps so customers are always being helped, coordinates breaks, records employee hours, training employees, directing employees toward where problems may require them, overseeing zoning for the day, and taking actions based upon sales trends.
General Managers are responsible for managing all aspects of their store. Their responsibilities include attracting, hiring and training new employees, while executing strategies that take steps toward achieving business goals. General Managers must manage their store's expenses while leading their teams to boost sales. When they can, Managers should find a way their stores can become more involved in Community programs while also working with cross-divisional or store-center partners. During periods where their store is hiring new employees, General Managers must be able to gauge whether a new employee will be a proper fit for their location.
Banana Republic Interview
During your interview, be prepared for a question where you must sell an object to your interviewer, among other customer service related questions that will gauge how well you can make sales.
Advice For Application Process
The first step toward creating a Banana Republic job application online is visiting a job listing page or a company home page. From Gap Inc.'s home page, employees can find a list of job opportunities where one can apply for jobs at Banana Republic. Job listing websites will offer a list of all offered Banana Republic jobs online. Links for both kinds of sites will be provided below.
While there's no printable application for Banana Republic, this company has a free application on smartphones specifically for potential employees hoping to apply online. This is a useful way interested people can submit a direct application into a specific location or locations of your choice.
Certain shopping malls with a Banana Republic may have a printable application form or a place for employees to download application form. However, the only way a person can directly submit a Banana Republic application is by submitting an online application.
If you are submitting a Banana Republic application, remember that your resume should be emphasizing your skills in customer satisfaction. Hours for each Banana Republic may vary based upon location. The average hours are: 10 am – 9pm, Monday through Thursday. On Sundays, stores close at 6pm instead.
Crew was founded in 1983 by Mitchell Cinader and Saul Charles when they founded Popular Merchandise. Inc. Originally, it sold cheap women's clothing. Then, in 1989, Popular merchandise, Inc. was renamed J. Crew, Inc. During this same year, J. Crew opened its first location at South Street Seaport in downtown Manhattan. Today, J. Crew has approximately 13,900 employees with 333 locations along with announced plans regarding opening more locations in Asia (starting with two already open locations at Hong Kong). Millard Drexler is this company's CEO. It is headquartered in New York City, New York.
Forever 21 was founded in 1984 by Do Won Chang who serves as this company's CEO today. After immigrating into the United States from Korea, Do "Don" Won Chang and his wife were inspired by luxury cars in the retail industry to begin selling garments. The store began as Fashion 21 which was later renamed Forever 21. Today, Don continues as this company's CEO, while his wife is the Chief Merchandising Officer. There are currently 480 stores with 30,000 employees working for this company. It is headquartered at Los Angeles, California.
Also See:
Buffalo Exchange: Visit the job application for Buffalo Exchange to apply today.
La Senza: Visit the job application for La Senza to apply today.
Hurley: Hurley offers opportunities for both, beginners and experienced roles.
Justice: For career opportunities, fill out the Justice online application.
Winners: Use the Winners job application to apply here.
Company Links
Company webpage career search:
http://www.gapinc.com/content/gapinc/html/careers/banana-republic-careers.html