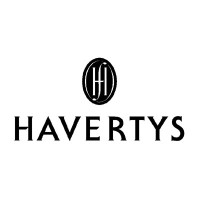 Those who put in a Havertys Furniture application are looking to join a company that places their customers and the service they're given top priority, followed closely by the excellent quality of their products.  Links to apply for jobs at Havertys Furniture are at the bottom of the page.
Havertys Furniture was founded in 1885 by James Joseph Haverty and Micheal Haverty in Atlanta, Georgia.  Within four years, the brothers had teamed up with Amos G. Rhodes, forming the Rhodes-Haverty Furniture Company and expanded, opening seventeen stores by 1908.  The partnership amicably split shortly afterwards, with Havertys Furniture returning to their original name and keeping their flagship store.
Throughout the 1910s and 1920s, Haverty Furniture grew, expanding across the Southern United States.  With the arrival of the Great Depression and World War II, the company paused in growth, surviving both trials with flying colors.  By 1960, the company had forty-two stores in ten states and continued to grow, keeping up with trends and renovating their stores to keep up with the times.  With the arrival of 2000, Haverty Furniture began designing and selling their own furniture, which is sold in all of their stores.
There are over three thousand people with Haverty Furniture jobs in over a hundred stores across the Southern and Midwestern United States.  Three distribution centers support all of their locations in sixteen states, while also delivering their furniture to customers.
Havertys Furniture Careers
Havertys Furniture jobs at the corporate level are devoted to making sure that everything is running smoothly within the company and the stores.  A majority of these positions are based out of Atlanta, Georgia, where the company is headquartered, but some are near the local stores to communicate with the corporation.
Locally, there are several Havertys Furniture stores for you to work in.  All of the local stores are geared towards customer service and making sure that their customers have a fantastic experience, even when the Delivery Drivers bring their purchases to their homes.
How old do you have to be to work at Havertys Furniture? Age requirements vary by position; however, to be a driver, you have to be over twenty-one. As you browse Havertys Furniture jobs online, make sure to read all position requirements closely as some need various degrees, experiences, or certifications.
People with Havertys Furniture careers get several benefits, including a wellness plan, health/vision/dental/life insurance, a 401K, vacation time, and paid holidays.  After working for a year with the company, you may be able to get tuition reimbursement for classes you take related to your Havertys Furniture career.
Havertys Furniture Job Descriptions
Retail Sales Consultant – Being highly organized is a major part of this position as you will work closely with customers to give them excellent service, including following up with them to make sure they are enjoying their purchases.  Compensation is around $45,000 a year.
Furniture Delivery Driver/Helper – You will drive and deliver merchandise to customers' homes before setting the merchandise up and making sure that it is settled and placed to the customer's satisfaction, making sure to deliver outstanding customer service as you work.  Compensation is around $20,000 a year.
Material Handler – As products arrive at the stores or warehouse for display or delivery, you will unbox and inspect the merchandise for any issues before they go to their destination.  All the shipping material that you deal with will be recycled.  Compensation is around $20,000 a year.
Display Assistant – As needed, you will help the Display Coordinator to set up merchandise for display, aid customer with heavy merchandise, and making sure that the products on the floor are in a functional conditions, doing repairs as needed.  Compensation is around $30,000 a year.
Havertys Furniture Interview Questions
These are some questions you may be asked during your interview:
Why do you want to work for Havertys Furniture? As this is an extremely common interview question, you should be prepared for it. Talk about what drew you to the company, whether it was the culture or benefits and why it's your first choice in places to work.
What experience do you have? Highlight all of your relevant experience.  If you've worked in customer service before, make sure to talk about what you did and what you learned.  Use plenty of examples to support and enhance any claims you may make.
Where do you see yourself in the next few years? Your interviewer wants to know if you see yourself with the company.  Be realistic in your career expectations, but talk about how you're willing to move up in the company by taking on extra challenges and responsibilities.
As Havertys Furniture relies heavily on customer service, you may be asked this question in the form of a hypothetical situation: How would you take care of an upset customer? Be practical and realistic as you walk your interviewer through the steps you would take to turn the customer's experience around.
Several positions require you to be able to lift heavy objects on a daily basis, so you may be asked this question: Is there anything that could keep you from lifting heavy objects every day you're at work? Make sure to be honest.  The company is willing to work with you and make sure that you're in a safe and healthy place for you to work.
Advice for Application Process
How to apply for Havertys Furniture online: search for the position that you want in your location. Once you've found it, read through all the job requirements carefully before filling out your Havertys Furniture application.  A printable application for Havertys Furniture is not available on their website.
Before attending you interview, do research on Havertys Furniture and the industry in order to create a list of questions that you can ask.  This may seem excessive, especially for an entry level position, but it will place you in front of other candidates as it shows that you think ahead.
As your interview will take place in a semi-formal setting so dress appropriately in business casual. If you've applied for a managerial position, a suit would be suitable.  Have a positive and friendly demeanor when you go in for your interview because it will give a good impression.
Show gratitude at the opportunity to interview with Havertys Furniture.  Afterwards, inquire about the best way to check on your hiring status as few applicants will learn if they got the position during their interview because Havertys Furniture will want to screen all candidates before making a final decision on who to hire.
Also See:
La -Z- Boy: For employment at La -Z- Boy visit the application page.
Powell's Books: For career opportunities, fill out the Powell's Books online application.
Staples: Staples offers opportunities for both, beginners and experienced roles.
Blue Cross Blue Shield: Blue Cross Blue Shield offers opportunities for both, beginners and experienced roles.
Aaron's: For employment at Aaron's visit the application page.
https://www.youtube.com/watch?v=9LGhGqSqZdI
Company Links
http://www.havertys.com/furniture/View/Careers/Careers
http://www.havertys.com/webapp/wcs/stores/servlet/JobPathView?storeId=10001&catalogId=10051&langId=-1