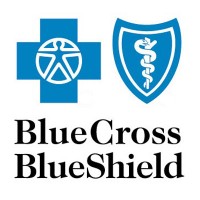 Blue Cross Blue Shield Association is a federation made up of 36 separate Blue Cross Blue Shield health insurance companies. The association headquarters is at Michigan Plaza, in Chicago, Illinois, and its president and CEO is Scott Serota. You can find a Blue Cross Blue Shield application link at the bottom.
Justin Ford Kimball developed a prepayment plan for hospital stays, modeled off of similar plans in the railroad and lumber industries, while he was vice-president of the Baylor health system in 1929. The plan was meant to combat unpaid bills owed to Baylor health extensions. The plan, which became Blue Cross, was offered to teachers, and later to other groups.
Blue Shield began in California, where employers in lumber and mining paid fees to a bureau of doctors to pay for services for the laborers. The first official plan was founded in 1939. Blue Cross Association and Blue Shield merged in 1982. Some of the 36 companies are publicly traded, while others are privately owned.
BCBS insures more than 106 million Americans. The system invested nearly 400 million dollars in various programs to promote health and wellness, and increase access to health care for those who can't afford it. If you are interested in working for this organization, and would like to know how to apply for Blue Cross Blue Shield online, see the application links below.
Blue Cross Blue Shield Careers
If you think you would like a career with one of the 36 companies that make up this association, go to the website below to browse Blue Cross Blue Shield jobs online. The careers link will lead you to a list of the companies, and you can select your local one and browse jobs from there.
Some available positions in the industry include Sales Representative, RFP Consultant, Business Analyst, Actuarial Assistant, Case Manager, Review Analyst, Compliance and Privacy Officer, Product Manager, Assistant Director-Tax, VP Claims, Hospital Contracting Specialist, Software Build Manager, Healthcare Statistician, and many more. Of these, only Actuarial Assistant would be considered an entry-level position.
Get Your Degree!
Find schools and get information on the program that's right for you.
Powered by Campus Explorer
How old do you have to be to work at Blue Cross Blue Shield?  You must be 18 to work at Blue Cross Blue Shield. The company does have entry-level positions, but the job opportunities that are offered online require college degrees and years of relevant experience. See their website below for a free application.
Blue Cross Blue Shield careers come with a diverse, customizable benefits package. Besides excellent health care coverage, employees enjoy work life balance options which cover paid time off, and child and pet care. Professional development benefits help with furthering education. Retirement options go beyond 401k, and help with retirement planning. Those are just a few of the options that come with employment with BCBS.
Blue Cross Blue Shield Job Descriptions
Actuarial Assistant – As an Actuarial Assistant, you would participate in pricing, underwriting, statistics, and studies. You would work under a supervisor. You would need a BS in Actuarial Science of Mathematics, and be proficient in Word and Excel. This position pays around $35,000/yr. and up. See their website below to apply online.
Case Manager – The Case Manager reviews treatments and plans for hospitalized members and acts as a liaison between patients and physicians. Candidates for this position need to have an RN degree, and have clinical experience and health insurance experience. Expect a salary around $40,000/yr. You can get a direct application for Blue Cross Blue Shield jobs at their website.
Compliance and Privacy Officer – The Compliance and Privacy Officer oversees the compliance and privacy program, and ensures that employees and management are following the regulations. A bachelor's degree in any area is required, along with ten years of experience. This position pays about $90,000/yr. See the website to read job responsibilities and upload a resume.
Healthcare Statistician – As a Healthcare Statistician, you would use your experience with SAS programming to analyze statistics and then communicate that information clearly to others. An advanced degree in a relevant field is preferred. Expect to start at least at $50,000/yr. You can go to the website at the bottom for a printable application form.
Blue Cross Blue Shield Interview Questions
These are some questions you may be asked if you're called in for an interview once they've reviewed their applications.
How many years of experience do you have? Even entry-level jobs with this company require a college degree and often many years of specific experience. Be sure that you match the requirements of the job description.  You can get a printable application for Blue Cross Blue Shield at their website.
How has your education and experience prepared you for this job? Since these positions have such specific requirements, your interviewer will want to know that you are able to perform the job to the high level they expect. They want to know they'll be hiring the right person for the job.
Tell me about a problem you resolved recently. This question will allow you to talk yourself up a bit. Be sure to tell your story with enough detail that your interviewer can see it. They'll have a much better idea of what you can do at one of their locations.
What complaint might your last boss have about your work? This is one of the harder questions to be asked. You'll have to come up with something about yourself that's a fault. Put the emphasis on how you're working on that trait. Get an online application for Blue Cross Blue Shield jobs at the website below.
What kind of work environment would help you do your best work? BCBS emphasizes wellness among its customers, and also its employees. Their Work Life Balance program includes things that make the workday better for employees. This is your chance to tell them some of the reasons you'd like to work for them. You can get an application form at their website.
Advice For Application Process
Blue Cross Blue Shield jobs available online require very specific education and experience. Be prepared to discuss your earlier career path and provide references. These companies are looking for a high degree of professionalism, so you'll want to be punctual, look your best, and have any documents you'll need with you. See the website below for a Blue Cross Blue Shield application.
This association of companies gives back to its communities with a number of different programs. Some examples are Special Olympics events, Red Cross Blood Drives, and their own Blue Goes Green program, which supports conservation and recycling programs. Let your interviewer know about any volunteer organizations you've worked with, to help show that you're a good fit.
If you would like to apply for jobs at Blue Cross Blue Shield, you can use the application links below to go to their website and download application form.
Also See:
Staples: Checkout the application page for work at Staples.
Aflac: See our guide for careers at Aflac.
Mr. Rooter: For employment at Mr. Rooter visit the application page.
State Farm: See our guide for careers at State Farm.
Nationwide: For employment at Nationwide visit the application page.
Company Links