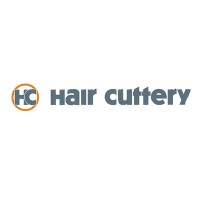 What is now the largest privately owned hair salon chain in North America, once started as a single salon in 1974. Married couple Dennis and Ann Ratner who both had been working in the industry, decided to change the way salons were run and perceived, and created a salon where one could walk in without having an appointment. Today the company boasts more than 750 salons with locations in 16 states. A Hair Cuttery application for one of their many job opportunities could be the start of a brilliant career.
There is an estimated 12,000 staff enjoing employment with this company, and as the company grows, so will their need to be continuously hiring new staff. They strive to achieve a happy work environment, and their mission is to delight every single client so that they will return.
This company has a set of seven values that they operate by, and these include self-confidence, building relationships, teamwork, quality of life, integrity, enhanced direct communications and accountability. They also have a long history of charitable donations by supporting both national and local causes. They run an annual Share a Haircut campaign and donate thousands of haircuts for free to underprivileged people. The company are committed to giving back to each community they serve.
Hair Cuttery Careers
The most common Hair Cuttery careers are that of the stylist. Naturally, a salon would not be a salon without stylists, and Hair Cuttery ensure they hire the best. As well as being able to style hair, they must also have fantastic customer service skills and be able to communicate clearly and efficiently.
As well as stylists, Hair Cuttery jobs also include receptionists, salon leaders and assistant salon leaders. Some locations also hire cosmetologists, but this is on an individual salon basis. Whilst a receptionist position may be suitable for an entry-level worker, the stylists and leaders will need to be fully qualified and experienced.
How old do you have to be to work at Hair Cuttery? You must be 18 years old to apply for jobs at Hair Cuttery.
Employees all receive competitive base pay rates and salary options that are generous. Eligible staff may also receive benefits such as medical, dental and vision coverage, as well as a 401(k) retirement plan. Bonus incentives are applied, and paid time off is given to those who qualify. Other benefits include an employee assistance program, training, company-sponsored credit union, and top staffs receive a trip each year to the National WOW event. The opening hours are Monday – Friday from 9:00am – 9:00pm, Saturdays from 10:00am – 5:00pm and Sundays from 10:00am – 4:00pm.
Job Descriptions & Salaries
Stylist – The main responsibilities are to provide professional hair care services to the clients. Part of this will require the promotion and selling of hair care products so that the client can continue the care of their hair at home. You must be qualified, experienced, and be able to build and maintain client relationships. Flexibility with work schedules is necessary as there may be evening and weekend work requirements. Generally stylists start on a rate of $8.00 per hour.
Assistant Salon Leader – The role of the Assistant Salon Leader is to assist in the management of the day-to-day operations of the salon. They are also required to step into the role of management in the absence of the Salon Leader. Customer service must be exceptional, and you must be a qualified and experienced stylist, as you will be required to work behind the chair. The average rate of pay is around $9.00 per hour.
Salon Leader – The main responsibilities of the Salon Leader are to manage the operations of the salon on a day-to-day basis. They are also required to motivate, lead and develop the hair stylists, in an inspiring and motivating manner. The Salon Leader will lead by example by working behind the chair and demonstrating the latest trends and hair techniques. Customer service must be exceptional. The average salary is around $33,000 per year.
Receptionist – The main role of the receptionist is to handle all bookings, schedules and answer telephone calls. The receptionist will greet the clients on arrival, and handle the payment methods when the client is leaving. The ability to make appointments, and demonstrate time management skills is essential. The receptionist is responsible for keeping the reception area clean, tidy and inviting. The average salary is around $16,000 per year.
Hair Cuttery Interview Questions
It is a good idea to prepare answers to potential questions that may be asked before you attend a job interview.
How do you react to criticism and instruction? Ongoing training and updating is a requirement, so they want to know how you will cope with this. You should respond by saying that any instruction and criticism is an opportunity to grow and learn.
What attracted you to Hair Cuttery? This should be simple to answer, and you could mention the working environment, the reputation of the company, the values they have, and the opportunity to advance your own career.
What was your best learning experience? To answer this question think about an aspect of your career that you really enjoyed learning about, or perhaps a skill that you managed to master that seemed difficult at first. Something that made you feel good about it after you learnt it.
Who has impacted you the most in your career and how? This could be a mentor or instructor, or even a previous boss that inspired you to be the best you could be. Explain what it is this person did that had such a positive impact on you and your career.
What do you believe are your key strengths? This is your opportunity to outline your positive attributes. This could be specific skills you have, or your ability to organize, your time management skills, or your communication skills.
Advice For Application Process
A Hair Cuttery application should be submitted online through their official website, or through a third party search site. Their website explains how to apply for Hair Cuttery online using an online application form. There is no download application form or printable application form, so you are unable to make a direct application at your local salon. If you do find a printable application for Hair Cuttery, make sure it is a legitimate form.
When you apply online, it is a free application, and you should fill it out as honestly and correctly as possible. You may be able to upload a copy of your resume to submit with your application. Their website lists the current job opportunities including the requirements for each position. When searching for Hair Cuttery jobs online, be sure to apply at the right location close to where you live.
If you haven't receive a response within a week or two, it is acceptable to contact your local salon and ask to speak to the salon leader to enquire about the status of your application. Try not to make contact during peak hours of the working day though, as they will be busy. Make sure any interaction you do have is friendly and polite.
Also See:
Varsity Tutors: For career opportunities, fill out the Varsity Tutors online application.
FedEx: Use the FedEx job application to apply here.
Childtime Learning Center: See our guide for careers at Childtime Learning Center.
Sun Tan City: Sun Tan City offers opportunities for both, beginners and experienced roles.
John Deere: Use the John Deere job application to apply here.
Company Links
http://www.haircuttery.com/about-us/index.html