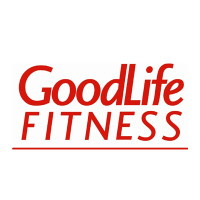 Goodlife Fitness is the largest health and gym company in Canada. They also boast being the best in the country. They are currently headquartered out of London, Ontario, Canada.  Being the largest fitness company in Canada has earned them many other distinctions. For information on this company and your Goodlife application, read on below.
Founded in 1979 by David Patchell-Evans, this company has continued to grow at a rapid pace. They have continued to take over other previous chains in Canada, including several Gold's Gym locations, Nubody's, and the Alliance and Family fitness chains. They currently have over 320 locations with over 13,000 employees.
They offer their clients access to many fitness classes, personal trainers, and top of the line gym equipment so that they can meet their fitness goals. They recently became the exclusive provider of Jillian Michaels BODYSHRED program in Canada. They also offer boot camp training classes and yoga classes, as well as Zumba.
Providing services for their more than 1 million members is only half of what this company does. They have the Goodlife Kids Foundation. This is a private foundation in Canada to help give all Canadian kids access to a healthy and active life. They also sponsor two large marathons in Canada, one in Victoria, British Columbia and the other in Toronto.
This company is looking for employees that have a passion for fitness and have fitness goals they have in their own lives to commit to. They also want people with amazing customer service skills to provide a positive experience for their members. Goodlife is also looking for employees that have knowledge about fitness and have the drive to move up in the company.
Goodlife Fitness Careers
There are many different varieties of positions at this company at both the corporate level and gym level. The gym has a lot of opportunities for entry-level positions so that someone can turn their job into a Goodlife career. Some positions one can find in the gym are personal trainers, group class trainers, and customer service representatives.
At the corporate level there is also a wide variety of positions, where potential job seekers can find something for them. There are some entry-level positions found at this level, but most positions are higher level positions with more requirements to gain employment. Some positions found in corporate are human resources, marketing, and legal.
Different positions have a different set of requirements to gain employment. Entry-level positions may only require a high school diploma or equivalent with little experience. Higher level positions may require a college degree and several years of experience. How old do you have to be to work at Goodlife Fitness? The minimum age of employment is 18 years of age.
Goodlife Fitness offers competitive benefits for their employees. Employee eligibility for these benefits can depend on job title and hours worked weekly. Some benefits include competitive salary, performance bonuses, and paid time off. They may also receive health insurance, dental and vision plans. They may also get a 401(k), and free memberships for them and their family members.
The hours of operation can vary based on location and holidays. Some holidays may cause closures, either full day or half day. For more information, check your local Goodlife Fitness for hours. Generally hours are Monday through Friday from 5:30am to 11:00pm and Saturday and Sunday from 8:00am to 7:00pm.
Job Descriptions & Salaries
Personal Trainer- The personal trainer is responsible for making an individualized fitness and nutrition plan for their clients. They must also sell Goodlife products and services to their client, which means they need to have excellent sales skills. They need to have knowledge of different work outs to help their client meet their fitness needs. A personal trainer may earn around $20 per hour.
Customer Service Representative (Motivator) – The motivator is responsible for motivating clients to meet their fitness goals. They will also greet customers upon entrance into their gym. They will meet members' needs promptly and to their satisfaction. They will book appointments to accommodate their clients. They should meet all sales quotas. A motivator may earn around $10 per hour.
Group Fitness Instructor- A group fitness instructor is responsible for teaching exercise classes for the gym's members. They should have the room set up for the class prior to class beginning. They must ensure all equipment is working prior to class starting, including music and their microphones. They will also be responsible for staying after class to answer questions as needed. A group fitness instructor may earn around $27 per hour.
General Manager- A general manager is responsible for running the daily operations of their gym. They will hire and fire employees as needed. They will also conduct the job interviews for potential employees. They will ensure that staff is trained in accordance with company policies. They are responsible for scheduling staff. The general manager is also responsible for their gym's payroll and budget. A general manager may earn around $45,000 a year.
Goodlife Fitness Interview Questions
These are some questions that you may be asked during your job interview.
Why do you want to work at Goodlife Fitness? The interviewer is looking to see what you know about the company. This question may require some research prior to your interview. Describe which values you share with the company and why that makes you a good fit.
Was there ever a time when you had difficulty completing a goal and how did you handle it? The interviewer wants to know how you overcome difficult situations and stress. Describe a situation where this happened and how you calmly handled it.
Do you have and previous sales experience? This job requires a person to constantly sell, whether it is memberships or services. The interviewer wants to know if you have any experience selling so that they know if you can meet their sales goals. Explain any experience you have selling items, and how you feel you can sell their products.
Why should we choose you over the other candidates? The interviewer is giving you the chance to sell yourself as their best option. Discuss your strengths and how you feel the company would benefit from them. Try not to sound too boastful when doing so.
What is your 5 year plan? The interviewer is looking for employees that want to advance their career through their company, not someone who will only work there for a month. Discuss your future career goals, and how this company fits into them.
Advice for the Application Process
Wondering how to apply at Goodlife Fitness? You can apply for a Goodlife Fitness job at Goodlife Fitness jobs online. You may also fill out an application form at your local Goodlife Fitness. There are no printable applications online. There are no downloadable applications online. The easiest way to apply is to apply directly online.
The company website has the job descriptions and responsibilities clearly stated so that potential job seekers can easily find a job that they qualify for. You should only apply for a position that you are qualified for; otherwise your application may not be considered. You should also submit an updated resume with your application.
After a reasonable amount of time, you should hear back from the location you applied at. If not, you can call to check the status of your application and see if they are still hiring for that position. They may also provide you with additional information, such as when interviews will begin if they have not already started.
You should prepare for your interview beforehand. You can do this by asking yourself potential interview questions and answering them aloud. This will help you seem less nervous during the interview, which will help you seem more confident and articulate. You should remember to dress in a professional manner. This will help your chances of getting the job.
Also See:
24 Hour Fitness: For employment at 24 Hour Fitness visit the application page.
YMCA: See our resource page for more information on YMCA careers.
Estee Lauder: Estee Lauder offers opportunities for both, beginners and experienced roles.
Fitness 19: Checkout the application page for work at Fitness 19.
Foot Locker: For career opportunities, fill out the Foot Locker online application.
Company Links
https://jobs.goodlifefitness.com/
https://jobs.goodlifefitness.com/content/helpful-tips-for-interviewing/