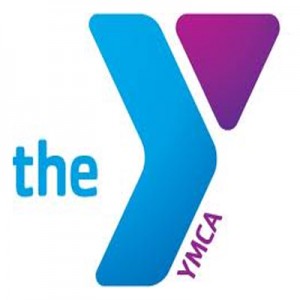 The YMCA is the nation's leading nonprofit committed to helping people and communities to learn, grow and thrive. The Y serves over 10,000 neighborhoods across the United States. The services provided by the organization range from providing health and wellness services to adult reading education. It staffs over 250,000 employees.
The Y ensures that everyone has the opportunity to become healthier, more confident, connected and secure.
YMCA Careers
Neil Nicoll, President and CEO, says, "The Y is looking for cause-driven leaders who want to bring about meaningful change in individuals and communities. We are committed to providing our staff with the resources and support they need to make a real difference in society and to learn, grow and thrive personally and professionally."
Y employees can go to work knowing that what they do each day will positively influence the lives of people and communities. As the nation's leading nonprofit organization committed to strengthening communities through youth development, healthy living and social responsibility, the Y offers more than just a job. It offers a career with a future and the chance to make a lasting difference.
At the Y, employees can discover their passion and a lifelong career helping to solve some of the nation's most pressing social issues. The Y is a nonprofit like no other. That's because in 10,000 neighborhoods across the nation, they have the presence and partnerships to deliver positive change. Every day, the Y staff, of all ages and from diverse backgrounds and life experiences, work to bridge the gaps in community needs by nurturing the potential of children and teens, improving the nation's health and well-being and providing support to our neighbors.
The Y is dedicated to helping workers reach their professional goals because they want employees to feel valued and confident in their potential. Supervisors believe in their workers and will help them to succeed. Employees will be encouraged to become a leader through:
A comprehensive leadership development and certification system that promotes learning at all stages of a career
Scholarships for continuing education and training
Employee resource groups created for staff of diverse backgrounds and experiences
Coaching, mentoring and career pathing
Character is what counts at the Y, where our values—caring, honesty, respect and responsibility—shape our culture. The Y is a diverse community where colleagues quickly become friends.
Get Your Degree!
Find schools and get information on the program that's right for you.
Powered by Campus Explorer
The Y positively impacts lives all over the country, giving people tremendous opportunities to make a difference. Whatever a person's talent or interest, they can realize leadership potential in an array of positions in areas focused on helping others.
YMCA Career Areas
Youth Development
Youth Leadership, Camping, Child Care, Arts & Humanities, Academic Enrichment
Healthy Living 
Family Support, Fitness, Aquatics, Sports, Adult Education
Social Responsibility
Child Welfare and Intervention, Global Services, Community Development, Public Policy, Environmental Education
Operations
Human Resources, Finance/Accounting, Marketing and Communications, Management and Administration, Technology, Fundraising
Applicants can choose from job opportunities that offer meaningful work in a fun, supportive environment, a position that suits their talents and interests, a career path they establish, along with the opportunity to develop strong, professional skills, and become a part of an international organization with job flexibility and opportunities for growth.
The Y is an EOE/M/F/D/V Employer. "We only hire the best that's why we test"? All Post Offer candidates are subject to a criminal background check (additional checks may apply based on position) and a drug screening. Each position has specific requirements for applicants seeking YMCA careers. Applicants should review the job post and description for details pertaining to the desired opening.
How Old Do You Have To Work at YMCA? Some positions at the Y have age requirements. Lifeguards must be at least 15 years of age.  Certain management positions, such as Membership Director, must be staffed by individuals who are at least 21 years old.
Each Y offers a different compensation package that includes some or all of these benefits:
Competitive salaries, Health and dental insurance, Disability and life insurance, Flexible work schedule, Subsidized child care, Free YMCA membership, Tuition reimbursement, Reduced program fees, Time-off benefits for vacation, illness and holidays, YMCA Retirement Fund
Applicants should contact their local Y to get information on specific benefits and salary information.
YMCA Job Descriptions
The Y is accessible to all people.  Financial assistance is offered to individuals and families who cannot afford membership. The Y is guided by four core values: caring, honesty, respect, responsibility.
The Y is made up of people of all ages and from every walk of life working side by side to strengthen communities. Together, the organization works to ensure everyone, regardless of gender, income, faith, sexual orientation or cultural background has the opportunity to live life to its fullest.
The Y knows that the key to effectively nurturing the potential of children, improving the nation's health and well-being and supporting neighbors is a passionate, experienced and diverse array of staff, volunteers and members who value what everyone brings to the table. Working in 10,000 U.S. communities and more than 120 countries worldwide makes strong diversity and inclusion practices paramount for the Y.
This means:
Recognizing that a diverse and inclusive organization is foundational to developing and engaging everyone across the entire Y spectrum.  Volunteers, members, program participants, families, leaders, staff, vendors, suppliers, donors, collaborators and the community at large all contribute to our efforts to make positive, lasting personal and social change.
For example, The Black Achievers in Industry serves as a vehicle for the Harlem, NY Y. Corporations and local organizations partner and provide mentoring programs, scholarships and other opportunities that collectively create a future-leader incubator for the youth and teens of the Harlem Community.
Believing that everyone benefits from the unique talents of the Y's diverse staff.  They encourage all Y employees to find, form and participate in active groups with other employees who share similar interests.
These Employee Resource Groups give their 20,000+ employees opportunities to contribute, learn, network and share experiences as they progress in their careers.  YMCA Affinity Groups provide invaluable input and insight to address challenges in their communities.
Having a supplier diversity program that seeks out talented minority- and women-owned contractors and service providers.
Offering professional development and training programs that steward staff through a range of opportunities that build 21st-Century leadership competence, and helps them obtain the experience they need to lead Ys in all of their communities.
Diversity and inclusion practices at the Y foster a high-performing learning environment where staff and volunteers are engaged, valued and encouraged to collaborate, generate ideas and contribute at the highest level.  We are passionate about our cause and know that our ability to achieve it begins with reflecting and partnering with all people and communities.
YMCA Interview
Candidates who are a good fit for the position in question may be contacted for a phone interview where they will be asked screening questions to determine if they are suitable for the position. In any event, the best candidate or candidates will be contacted to setup an in-person interview. This interview is normally conducted at the local Y branch.
It is recommended that the candidate bring a copy of their resume to the interview. A discussion regarding their YMCA application will take place.  If the interview goes well and the applicant seems to be a great fit for the position, the applicant may be scheduled for a second interview.
At the second interview, salary considerations will likely take place. An overview of YMCA careers may be given so that the applicant will be fully aware of all potential employment opportunities.
Advice For Application Process
There are several ways that applicants can apply for jobs at the Y.
One way to is to use the link found below to go to the national Y website career page. This page has links for open and camp positions. Applicants selecting the open positions link will be taken to a general listing of positions that can be sorted by keyword, state, category, and posting time.
Once prospective candidates click on the specific job link, they will be taken to a page that provides which Y branch or administrative office has the position, a job description including responsibilities, qualifications, essential functions, and information on how to apply for the position.
The how to apply information usually directs the applicant to apply by email, provides an email address of the person hiring, and gives a closing time for the position's availability. The general career page also instructs candidates interested in hourly full-time or part-time positions or internships to contact their local Y. A link is provided that will allow applicants to search for their local Y by zip code.
The other way for applicants to apply for jobs is to go to the website of their local Y. Y web locations are setup differently, but each has a career page that will either include open positions or contain links to open positions.
How to Apply for YMCA Online?
The process to put in applications also varies by website. Whether applying for YMCA jobs online, or applying using other methods, there is flexibility in how applicants can apply. Some websites will allow applicants to make a direct application for jobs. Others will ask prospective employees to fill out an online application.
There are Y websites that will request applicants to download application form or to use a printable application form. Either method is acceptable. The benefit of filling out a YMCA job application online is that you are captured in the employment system. The advantage of using a printable application for YMCA is that you can go to the branch with the job opening and submit the YMCA application in person. Therefore, the methods to apply online for YMCA jobs vary widely, and applicants will need to act accordingly.
The Y provides such a variety of services and programs that no single company or organization is an exact competitor. One organization that provides some of the same youth-related services as the Y is the Boys and Girls Clubs of America. Fitness organizations that provide similar services are gyms such as Anytime Fitness and Gold's Gym, among others.
Also See:
Finish Line: Checkout the application page for work at Finish Line.
ULTA: See our guide for careers at ULTA.
L'Occitane: Visit the job application for L'Occitane to apply today.
New Balance: Checkout the application page for work at New Balance.
Life Time Fitness: Visit the Life Time Fitness application.
https://www.youtube.com/watch?v=fupeg-5ryP8
Company Links