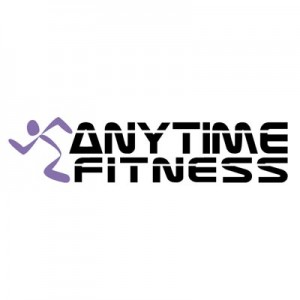 24 Hour Fitness is a privately owned fitness center and gym chain. It is one of the largest in the world and has a membership list that rivals Fitness First and Gold's Gym. The company headquarters can be found in California in the United States.
Mark S. Mastrov, together with Leonard Schlemm, founded the company. It started operations in 1983 and was initially branded as 24 Hour Nautilus. Stars such as Mike Tyson, Pamela Anderson, and Arnold Schwarzenegger helped promote the company during its early years.
The company has more than 18,000 employees, not counting outsourced personnel in its customer service department. More than 400 branches are scattered all over the United States — primarily in the West Coast, East Coast, and Texas.
Being an employee of the company entitles you to an employee discount and gym membership. In addition, the company matches your insurance plan by half, but in some cases, it can still be expensive. It also provides voluntary life and disability plans, personal fitness events sponsorships, and growth opportunities.
Most of the people who work for this company are gym buffs. They greatly benefit from the free membership and employee discounts. Also, they easily meet a lot of people in their work. They find working here fun and rewarding in spite of the low pay.
How old do you have to be to work at 24 Hour Fitness?
You need to be at least 18 years old to find employment in this company. Also, note that the work shift here covers all day due to its 24-hour operation. This also will require you to be flexible when it comes to your schedule.
24 Hour Fitness Careers
Fitness centers are pretty basic when it comes to business operations, so there's little diversity to be found in the number of entry- and high-level positions. Nonetheless, even if there are only a few level-entry positions, the availability and demand for such personnel is still great.
Personal Trainer: By far, it is the most available job in the company. You will be tasked to work one-on-one with a client or with a small group. You will be there to assist clients in reaching their health and fitness goals. You can achieve that by planning and providing an extensive fitness program to your client or group.
Service Representative: Aside from being a personal trainer, you can be a service representative in this company. You will be the one tasked with maintaining the center and monitoring clients. You will also assist clients in operating fitness machines and tools and address their questions and inquiries about their program or anything related to fitness.
Sales Advisor: You will be responsible for getting more customers/members for the company. You will get in touch with potential leads and do everything you can to convince them to join. This is mostly a commission-based job, but you will still receive hourly pay. The more clients you acquire, the more you will earn.
Kids' Club Attendant: This position is similar to being a service representative. The main difference is that you will be monitoring and assisting young members of the club. In addition, you will perform childcare duties, so a background in child psychology or child care will be a great advantage for you.
Sales Manager Trainee: You will be the team leader of sales advisors and assistant sales managers. You will make sure that they are performing well and following company policies. Plus, you will help and develop them to generate and attract more clients for the company. It is also a non-exempt position, and the biggest chunk of your income will come from commissions.
General Manager Trainee: You will be groomed as the next general manager and be provided with intensive training. You will handle operations, fitness, and sales. Your goal is to ensure that everything is running smoothly, your team members are performing, and the clubs/branches are generating income.
Operations Manager: You will be tasked to provide the best experience to all the clients of the clubs you will handle. You will also be monitoring all employees and making sure that they adhere to company policies. In addition, you will be tasked to train and develop personal trainers and kids' club attendants.
General Manager: You can either start as a general manager trainee or jump right into the position if you have experience and meet all the requirements of the company. Generally, you will manage all bases of the business: sales, fitness, and day-to-day operations. You are required to have two to three years of experience managing a group of employees and three to five years' worth of experience in customer service-related jobs.
Athletic Monitor: You will supervise, implement, recruit, and organize in-house activities, tournaments, and leagues. You will also implement and oversee reservations and schedules. The job will require you to be on standby at all times and be on call practically 24/7. Your schedule will vary greatly depending on club demands.
Assistant Fitness Manager: Your job as an AFM or assistant fitness manager is to help fitness managers and general managers with their tasks. Aside from that, you will be in charge of training personal trainers. You may need to handle a minimum of five up to 15 personal trainers at a time.
24 Hour Fitness Application
You can apply for a position in this company through its website or via third-party job listing sites. You can also do a walk-in and apply directly at any club, especially if it is a newly established branch.
While online applications are preferred, you can still apply in person if the branch is new. On the other hand, the company usually conducts career fairs to allow more people to apply directly to them, so feel free to drop by during those events.
The online application form weighs little on your chance to get hired if you are targeting entry-level positions such as personal trainer and service representative. Nonetheless, the best tip is to just be honest and provide more information as much as you can.
It is crucial for those who want to apply in managerial positions to have a comprehensive yet concise resume. Be sure that all your experiences, especially ones related to retail, hospitality, and customer service, are listed in your resume.
The interview can be intense and nerve-wracking. Interviewers will focus on how you will react in awkward and difficult situations with customers. Also, make sure that you look your best when you are called in for an interview. Physical appearance, fitness, and health matter a lot in the industry this company is in.
Things To Know About 24 Hour Fitness
The culture in the company is essentially people-oriented. The work focuses on the social aspect of the job and helping people reach their health and fitness goals.
The company motto is "improving lives through fitness." In fact, it was one of the brains behind the hit reality TV show The Biggest Loser.
The company is known for being one of the best fitness clubs in the United States. It directly competes with Gold's Gym and Fitness First.
The company is known for supporting sports events and athletes, which includes Paralympics athletes and the 2004-2008 United States Olympic teams.
Application Links
Company: https://www.24hourfitness.com
Careers: https://careers.24hourfitness.com/