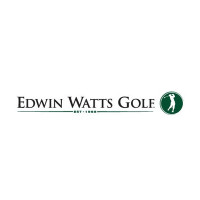 If you have a love of golf and are looking for a job, fill out an Edwin Watts Golf application because they specialize in golf supplies for amateur and pro players.  Links to apply for jobs at Edwin Watts Golf are at the bottom of the page.
Edwin Watts, the found of Edwin Watts Golf, started by finding a number of tasks to do around a local golf course in Florida.  By the time he was twenty-two, Watts was the head professional at a new course in 1963.  Because Watts was the head professional, he was put in charge of the course's Pro Shop.
At the time he started Edwin Watts Golf, a majority of stores focused on soft goods, like shirts and gloves.  Watts chose to focus his merchandise on hard goods, particularly clubs, and making them more accessible to the general public.  With this strategy, he found his store taking off, allowing it to spread across the country.
Besides offering a variety of hard and soft goods for people to buy, Edwin Watts Golf offers a number of other service.  Inside of most stores, there are areas for people to test out the products including a putting green, hitting areas, and computer screen analysis service for customers.
Edwin Watts Golf Careers
A majority of Edwin Watts Golf jobs at the corporate level are based out of Santa Ana, California.  A majority of these positions are geared towards finding new products to sell in stores.  Because this company has become such a leader in the industry, some jobs may require interacting with professionals and manufacturers to find the right equipment for their customers.
Locally, Edwin Watts Golf careers are found all over the world.  Although there are only eighty-five stores across the world, competition for positions in the stores can be tough because the company is so well known.  It is expected that anybody with a job will have extensive knowledge about golf and what people would need for the game.
How old do you have to be to work at Edwin Watts Golf? Age requirements vary by position.   Because you can't browse Edwin Watts Golf jobs online, make sure to inquire about any needs or requirements that the position may need, like certifications, experience, or degrees.
Because there are Edwin Watts Golf stores scattered across the world, hours tend to vary by location.  On top of the physical stores, there is an entire online store for people to shop in.  On account of their online store, things tend to be shipped extremely quickly and customer service lines run from seven am to five pm, Pacific Time.  However, if you need to get in touch with the company quickly, they have a toll free line for you to use.
Edwin Watts Golf Job Descriptions
Sales Associate – As customers walk around the store, you'll help them find exactly what they're looking for.  In order to assist the customer to the best of your ability, you'll need to know everything about the products being sold in order to match the best one with your client.  Compensation is around $25,000 a year.
Cashier – When customers leave, you will be the one to make sure that they found everything that they need and are happy with their selections.  On slow days, you may be sent into the store area in order to stock shelves.  Compensation is around $20,000 a year.
Store Manager – You will oversee the general running of the store and employees, making sure that they are following company and store policies.  As needed, you will work to resolve any issues that arise with customers in a quick and timely manner.  Compensation is around $45,000 a year.
Apparel Specialist – When customers come to look for specific clothing, you'll be the person that they turn to.  Because of this, you will want to know everything about you products to give the best recommendations for the customers based on what they're looking for.  Compensation is around $20,000 a year.
Edwin Watts Golf Interview Questions
These are some questions you may be asked during your interview:
Why do you want to work for Edwin Watts Golf? This is an extremely common interview question, so you should be prepared for it.  Talk about what drew you to the company, whether it was the culture or benefits and why it's your first choice in places to work.
What experience do you have? Make sure to highlight all of your relevant experience.  If you don't have any, talk about what you can bring to the position and offer the company.  Use plenty of examples to back up and support any claims that you may make.
Where do you see yourself in the next few years? Your interviewer wants to know if you see yourself with the company.  Talk about how you're willing to take on extra challenges and responsibilities in order to move up in the company, making sure to be realistic in your career expectations.
Because Edwin Watts Golf relies heavily on customers for their business, you may be asked this question in the form of a hypothetical situation: How would you take care of an upset customer? Walk your interviewer through the steps that you would take to turn the customer's experience around, while being practical and realistic.
This company focuses on a niche market, so you may be asked: How much do you know about golf and how would you recommend the best products for the customer? Be honest and talk about your experiences with the game.  Create a situation that would allow you to explain how you would work with customers.
Advice for the Application Process
How to apply for Edwin Watts Golf online: there really isn't a way for you to do that.  Most stores encourage potential employees to come into the store and apply with a physical application or to fill out an Edwin Watts Golf application through a third party website.  There is no printable application for Edwin Watts Golf available on their website.
Before attending your interview do research on Edwin Watts Golf and the industry in order to create a list of questions that you can ask.  For an entry level position, this may seem a little excessive, but it will place you above the other candidates as it shows that you think ahead and are prepared.
Have a positive and friendly demeanor when you attend your interview in order to give a good impression.  Because it will take place in a semi-formal setting, you should dress appropriately in business casual.  If you've applied for a managerial or supervisory position, a suit would be suitable.
Show gratitude at the opportunity to interview with Edwin Watts Golf.  Afterwards, inquire about the best way to check on your hiring status.  Some candidates may learn if they got the job during the interview, but many won't because Edwin Watts Golf will want to screen all applicants before making a final decision on who they hire.
Also See:
David Yurman: Use the David Yurman job application to apply here.
Jared: See our resource page for more information on Jared careers.
Under Armour: Use the Under Armour job application to apply here.
Kay Jewelers: Kay Jewelers offers opportunities for both, beginners and experienced roles.
Bed Bath & Beyond: See this page for jobs at Bed Bath & Beyond.
Company Links
http://www.edwinwattsgolf.com/Contact.aspx
http://www.edwinwattsgolf.com/StoreLocator.aspx