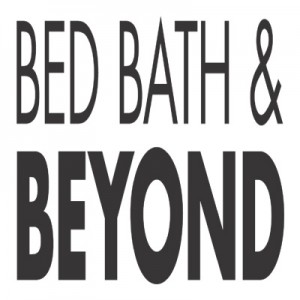 The corporation was founded in 1971 by Warren Eisenbert and Leonard Feinstein as Bed 'n Bath Inc. By 1985 there were 17 stores in New Jersey, New York, Connecticut and California. The decision was made to change the name to Bed Bath & Beyond in 1987.  Leadership has never waivered in the mission of their enterprise.
Operating a chain of retail stores in the United States and Canada, the business also operates as a partner in a joint venture in Mexico under the same name offering the exceptional merchandise for which it has an established reputation. By the year 2000, there were 311 stores in 43 states.
There are now over 1,400 stores total, with over 1,000 of those stores in all 50 United States. The average store size typically ranges from 15,000 to 50,000 square feet per location, although some locations exceed 80,000 square feet.
The company sells a wide range of merchandise principally including domestics items and home furnishings, infant, toddler, and juvenile merchandise, health and beauty, food, and giftware.
It is by the direction of leadership that the corporation strives to be the customer's first choice for those products and services it provides by offering the best customer service, a wide assortment of goods, low prices, continued availability of customer's preferred items and services, as well as the newest cutting-edge merchandise and online presence.  A free app is available for all mobile devices that is user friendly, offers unlimited access to customers, and allows for scanning store items, and managing registries.
Success is measured in excellent customer service, availability of merchandise, competitive pricing, and profitability.
The company went public in 1992.  Shares of the company are traded on NASDAQ under the symbol BBBY.  It is counted among the Fortune 500 and the Forbes 2000.
Get Your Degree!
Find schools and get information on the program that's right for you.
Powered by Campus Explorer
From the top careers of the corporation to the most entry-level jobs, the "yes" mentality has led to satisfied customers fueling corporate growth. Associates are encouraged to do whatever it takes to ensure the customer has the best possible shopping experience.  Here, one of the mottos is, "We succeed because we serve exceptionally. We care enough to question and we leave no detail untouched."
Bed Bath and Beyond Careers
Should a management career be your goal, there is no better place to further your career path.  There are many positions and opportunities in a myriad of departments and locations. They include but are not necessarily limited to: Fine China Manager, Fine Linen and Accessories Manager, Hourly Supervisor, Loss Prevention Manager, Make-up Specialist, Marketing Manager, Overnight Manager, Receiving Lead Supervisor, Retail Associate, Store Management, and Wedding and Gift Registry Consultant. Bed Bath and Beyond careers are boundless.
How old do you have to be to work at Bed Bath & Beyond? You must be at least 18 years old to apply and be eligible for employment.  You must be eligible to work in the location in which you are applying, meeting all country, state, province, city or town, legal prerequisites, with proof of identity.
Bed Bath and Beyond Job Descriptions
Other careers and job paths with the corporation include but are not limited to:
Maintenance, Technician, Delivery Driver, Loss Prevention Associate, Human Resource Manager, and Front End Manager.
Also available within the business hierarchy are those positions that you would find in any large, publicly traded entity, such as accountant, programmer, systems security, networking, buyer, and quality control.
You have the ability to write your own career path to achieve any goal you can imagine.  Every tool and training will be made available to you to help you realize your goals. The possibilities are unlimited.
Salary and Wages
Entry-level positions offer competitive job benefits including paid training, vacation time, and performance based bonuses.  Wages are above average.  For example, entry-level cashiers can earn between $8.00 and $11.00 per hour.  Competitive pay continues to be exceptional as an individual gains experience, is given more responsibilities, is career oriented, or graduates to higher-level positions such as manager or supervisor.  Depending on employment status, a person could also become eligible for savings accounts, stock options, company-paid health, vision, and dental insurance, and retirement plans.
Seasonal entry-level jobs during the holidays offer a variety of opportunities with hourly wages usually ranging from $7.00 to $10.00, differing from store to store.  Seasonal management jobs are also available with a wages range of $9.00 to $11.00 per hour, depending on location. Hiring for these positions normally begins in late September every year.
A manager can earn a very competitive salary in addition to benefits depending on store location, customer traffic, and their own experience.  Salaries can be from  $50,000.00 to as high as $80,000.00 annually.
Discounts on products and services are offered to all qualified employees.
Advice For Application Process
A leader in the retail industry, the business has exciting job opportunities for applicants seeking a rewarding and fulfilling work experience.  At your local store or online, applications are accepted every day. Whether you are looking for an entry-level position, a management career, a part time job, a full time job, or seasonal work, the corporation has a place for you in a busy, challenging, and caring environment. A detailed job description for any position is available at Bed Bath and Beyond jobs online.
An entrepreneurial management style and approach to the working environment that is unequalled is incorporated.  The leadership desires and looks for talented and hardworking individuals who would like to be in a setting that recognizes, and appreciates their work, rewards exceptional performance, and promotes from within.  Management's commitment to a satisfying and rewarding employment experience for their associates is notable in today's corporate world.
Entry-level positions include, but are not limited to: Customer Service Associate, Sales Associate, Cashiers, Stocker Associate, Overnight Associate, Data Entry, Administrative Assistant, and Marketing Administrative Assistant.
How To Apply for Bed Bath & Beyond Online
An online application and registration process called the Talent Network is used, which is a free application. It is a job search tool and application builder, as well as a site to tell the management your qualifications for becoming an associate.  Registering on the Talent Network enables the user to search available jobs, upload resumes, and be alerted by email of any opportunities that fit the user's profile and career interests.  Through this network you can also share job opportunities on Social Media or email.
To apply online, register with the Talent Network at the link provided below.  Check your resume to make certain it is current, properly formatted, accurate, and free of misspellings and grammatical mistakes. Upload your resume in the appropriate area on Talent Network's registration site.  Search all available positions that fall within your interest, education, and ability. Fill out the Bed Bath and Beyond job application online for the position you are seeking.  Fill out the profile information so the Talent Network can match available jobs to your interests, education, and experience. By registering, you can elect to receive alerts regarding new openings and opportunities at any of the company's locations.  If you don't see a position you are interested in, keep checking the site.  New openings and opportunities are updated continually.
You Can Apply for Bed Bath and Beyond Jobs in Person
When making a direct application in person, go to the local store where you would be working and ask for a paper application.  Dress professionally and bring your resume. As previously stated, confirm your resume is up-to-date, properly formatted, accurate, and free of misspellings and grammatical mistakes.  A resume that attracts the attention of the screener will most likely speed the hiring and interview process.
To get an application form, ask for it in person at your local store. There isn't a printable application form available.
Download Application Form
You cannot download a Bed Bath and Beyond application form. There is no official printable application for Bed Bath and Beyond available.  You must apply for jobs at Bed Bath and Beyond online or in person.
Interviews
The interview process spans a few days for most entry-level jobs.  Career seekers may have an interview process that lasts a few days to several weeks long. The opportunities are unlimited and the interview ensures that management find the best person for the position they have available and that the potential employee is hired for the job they choose.
Ask questions at the interview regarding hours and salary or wages, dress requirements, your potential for advancement, physical requirements, lateral move opportunities, educational requirements, desired certifications, and anything else that would affect your job performance.
Why Work Here?
Many current and former associates have expressed the satisfaction and personal achievement they find through their employment with the corporation.  Being a member of this unique retail environment rewards those fortunate enough to work with the company with a sense of belonging to a valuable group. From learning to adapt to a busy work environment, learning about different products and services, to different ways to provide great customer service, their experiences were varied and rewarding.  The training programs have proved to be exceptional giving individuals the necessary skills to have the careers they deserve.
Support from co-workers and management is always available.  Operated almost as a family business, the company creates a respectful and fun-loving environment in which each individual becomes a part, furthering the success of the business and the approval of their customers.
Competitors
Direct competitors in the corporation's industry sell similar merchandise at similar price points.  European products its founders observed on a trip to Europe in 1962 influence Crate and Barrel offerings.  Williams-Sonoma is a global enterprise that uses the term Talent Community to refer to its team members and potential employees.  Both of these businesses utilize a team mentality and environment for their staff.
Also See:
Pottery Barn: See our guide for careers at Pottery Barn.
84 Lumber: Use the 84 Lumber job application to apply here.
Piercing Pagoda: See this page for jobs at Piercing Pagoda.
Cartier: Visit the Cartier application.
Orchard Supply Hardware: Visit the job application for Orchard Supply Hardware to apply today.
Company Links
http://www.bedbathandbeyond.com/store/static/careersAboutUs