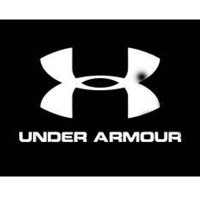 In 1996, Under Armour was created and founded in a basement in Washington, DC, by Kevin Plank. At the time, Kevin had been playing football at the University of Maryland, and was bothered by having to constantly change his sweat-soaked t-shirts that were worn under his football jersey.
He felt there had to be a better alternative, since his compression shorts worn during game practices always stayed dry. So he decided to create his own shirts using the moisture-wicking fabric like the shorts.
From his grandmother's basement, he made his first team sale worth $17,000 at the end of 1996. From there he moved to Baltimore, Maryland, and after a few more moves he settled his headquarters in Tide Point. In 1997, orders had increased to $100,000 and a factory was found in Ohio that would make the shirts.
Eventually, further sportswear lines were created including HeatGearâ for when it's hot, ColdGearâ when the temperature is cold, and AllSeasonGearâ for those conditions that fall between hot and cold. Under Armour is now a multi-billion dollar global brand, and a leader in the industry. Their mission is to make all athletes better through passion, design and the relentless pursuit of innovation.
Under Armour Careers
With stores, warehouses and distribution centers, there are a wide variety of Under Armour jobs available. Retail positions include sales staff, sales associates managers and assistant managers. With over 120 retail stores, there are many opportunities for those looking for a career in retail. You can use a download application form, which is a free application, and apply online, or you can do a direct application.
Corporate Under Armour careers include administrators, QA auditors, receptionists, and business management. Corporate careers could be based in the US, or at one of the international locations.
They also offer internships to the right applicants. These internships are fully paid and are available all year round. If you are a student of design, arts, sciences, engineering, technical fields and business you are eligible to apply for an internship.
Get Your Degree!
Find schools and get information on the program that's right for you.
Powered by Campus Explorer
How old do you have to be to work at Under Armour? Students are encouraged to apply for positions provided they are 16 years of age or older. Under Armour is an equal employment opportunity employer. Preference is given to applicants with necessary qualifications, background and experience. There are many job opportunities and they are regularly hiring.
Under Armour jobs include many benefits. These include:
Health and Wellness
Insurance Protection
Financial Health
Life Work and Family
Health and Wellness benefits include medical, dental and vision and a health advocate service that operates 24/7. And if you're a smoker, they also have a smoking cessation program.
Hours of operation for the stores and the corporate headquarters can vary between locations. The Under Armour Brand House in Baltimore operates between the hours 9:00am – 10:00pm Monday to Saturday, and 11:00am – 7:00pm on Sundays.
Job Descriptions & Salaries
Sales Associate – As a Sales Associate they key priority for this position is to be responsible for your individual sales performance. Maintaining a full and working knowledge of the products will ensure customer satisfaction and a great brand experience. Base salary hourly rate for this position is around $9.13 per hour.
Associate Manager – The main role of the Associate Manager is to provide leadership for the rest of the team as well as assisting with the training of new sales associates. Another key duty is to oversee supply and facility management. Salary for this position is approximately $12.35 per hour.
Store Manager – The Store Manager has sole accountability for store performance, store service culture, customer experience, store merchandise standards, and store expense and shrink control. Salary for this position is around $52,987 per annum.
Assistant Technical Designer – The Assistant Technical Designer is required support one or more product categories from initial design concept through to garment production. The base salary for this position is around $46,900 per annum.
Under Armour Interview Questions
To be fully prepared for an interview and potential Under Armour careers, it is essential to have some background knowledge of the company and to have some answers prepared.
What do you know about Under Armour? Take a look at the company's website, their LinkedIn page, and google search for press releases and news about the company. Make sure you know what the company produces, relate the mission statement to your own personality characteristics, and know about the company history.
Why should Under Armour Hire You? This question is asked in almost every interview, so having an answer pre-prepared will ensure you can answer it the best way you can. Talk about your skills, experience, personality and education and how it fits the position. Show yourself as energetic and charismatic. Make sure you refer to your resume when talking about your capabilities.
Do you have any questions to ask us? Even if you don't have any specific questions generated by the interview, be sure you have at least one question to ask. It is much better to ask a simple question than to say you don't have any. Asking a question shows general interest. Don't ask about salary or perks at this point however.
Why do you want to work with Under Armour? This question is often asked to see how much you know about the company. Look at the company's values and identify yourself with at least one of them, perhaps their dedication to customer satisfaction and explain why that makes you want to work there.
Why did you leave your last job? Prospective employers always want to know the answer to this question. Don't talk about the negatives and certainly don't say you had a major issue with management. Instead think of a positive, such as wanting to move forward, or gain further experience.
Advice for Application Process
Job interviewing can be quite stressful for applicants but there are some things you can do to make sure you have the best interview possible. First of all, learn about the company you are applying for. The more knowledge you have the easier it will be to answer the questions.
Also, make sure you understand what requirements are needed for the position and use this knowledge to link the requirements with your skills and experience. Be prepared with answers to potential interview questions so that you can answer them without getting flustered, or your mind going blank. Ensure you have the right credentials to apply for jobs at Under Armour.
Under Armour uses a video interviewing technology during the first interview. That way they are able to show the interview questioning and your answers to the hiring teams. If you make it through to the second round of interviews, these are more position specific, and the interview is conducted by the team you will be working with either in person or by video conference.
Under Armour application forms are easy to find online, both on the Under Armour jobs online website, and on many other employment sites. These websites explain how to use an Under Armour job application online. By completing your Under Armour application online it gives you time to think about what you want to put on your application form. You can also use a printable application for Under Armour and drop it into a local store. Your online application is guaranteed to get to the right department.
Also See:
Homegoods: Visit the job application for Homegoods to apply today.
Restoration Hardware: For employment at Restoration Hardware visit the application page.
Kay Jewelers: See our guide for careers at Kay Jewelers.
Pier 1 Imports: Use the Pier 1 Imports job application to apply here.
Lowe's: For career opportunities, fill out the Lowe's online application.
Company Links
http://www.underarmour.jobs/job-search-results/