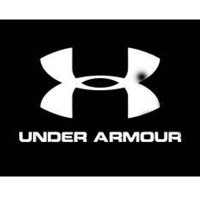 Under Armour is a US-based company that sells athletic clothes, shoes, and accessories for men, women, and kids. The company sells its products locally and internationally.
The company was established by Kevin Plank in 1996. Kevin Plank was a former football team captain when he was studying at the University of Maryland. The company's corporate office is in Baltimore, Maryland.
Under Armour has more than 10,000 employees and they have stores in more than 10 countries around the world. The company has received awards like America's 200 Best Small Companies in 2008 and Best Places to Work in 2010.
Staff members get competitive perks like dental, vision, medical, and life insurance. Also, the company provides stock purchase choices for full-time management staff. Part-time workers benefit from flexible work schedules plus they get up to 50% discount on all products.
Under Armour's employees enjoy the benefits and bonuses like discounts on all products. Also, the company offers them a comfortable, fun working environment and flexible schedules.
How old do you have to be to work at Under Armour?
The company accepts interested job seekers who are at least 18 years old. Both entry-level jobs and higher positions like store managers are open to all applicants reaching the minimum age requirement.
Under Armour Careers
Job vacancies especially the entry-level ones are available for career-driven individuals and fresh graduates. Job seekers usually apply for the entry-level jobs without a specific educational background. However, the company prefers high school graduates and those candidates with college degrees for higher positions. Here are the jobs offered by this company:
Sales Associates: Sales associates are responsible for cashiering and stocking. They help the customers and tell them more about the products. Usually, they lift merchandises, arrange the displays, ring up patron items, and distribute receipts. They must have excellent communication skills as their job involves more customer interactions. Also, they help their customers in choosing the right items to buy.
Graphic Designers: They make visual concepts either manually or by using a software program. They are expected to communicate great ideas that will inform, captivate and inspire customers. Likewise, they develop the production design and overall plan for brochures, advertisements, corporate reports, and magazines.
Material Handlers: Material handlers are working in warehouses or production facilities to transfer products. Their job involves searching for items on the shelves, wrapping and putting them on the delivery trucks. Or, they unload the materials and store them in their designated storage spots.
Assistant Controller: An assistant controller helps in accomplishing different accounting tasks. These responsibilities involve financial statements preparation, budget assessments, accounts payable and accounts receivable monitoring. Also, an assistant controller oversees payroll processes and track details pertaining to a company's income and assets.
Store Managers: They're in charge of the stores in general. They work hand in hand with other employees and supervise them. Store managers monitor the stores' general operations, ensuring good business flow. Also, they deal with sales goals and budget. They may plan the everyday schedules of personnel and the business. They hire, interview, discipline and manage entry-level employees.
Assistant Store Managers: They help the store managers to ensure good daily operations. Assistant store managers supervise other employees, deal with customers, and assist in implementing the company's and managers' directives. They ensure that all employees provide good customer service continuously. Also, they help to make sure that the store is always clean, properly organized and merchandized.
Sales Planner: A sales planner manages the entire stages of the pre-sale and post-sale online campaign process. This process involves making media plans, obtaining campaign resources and augmenting campaigns. A sales planner also responds to proposal requests and manages proposal development. Further, he or she recommends content channels and ad placements depending on client's campaign goals.
Accounts Receivable Specialist: An accounts receivable specialist posts daily deposits and processes incoming mails regarding billing or invoicing. He or she also communicates with clients concerning discrepancies or questions. An accounts receivable specialist also maintains accounting ledgers when necessary and manages specific billing scenarios.
Merchant: A merchant typically deals in huge quantities of products. He organizes the movement of products instead of moving the items themselves. A merchant purchases and sells items in huge quantities which will be offered and bought by end consumers. He also engages in marketing, customer service, technical support and order processing.
Manager in Training: A manager in training acts as a full-fledged manager while undergoing the probationary period to complete the needed training. Also, he or she is hired as a member of the company's management trainee program. A manager in training has managerial responsibilities like supervising other employees and overseeing several aspects of everyday business activities.
Under Armour Application
Interested applicants are encouraged to apply online. The company welcomes people who want to work either as part-time or full-time sales staff. They may submit their resumes directly through the company's website.
Under Armour hires typically those qualified candidates who submitted their application through the web. They allow all interested applicants to upload their CVs and wait for days to weeks. Hiring managers will contact the qualified candidates for the interview schedule.
Applicants must visit the company's website and proceed to Careers Section for viewing the recent job vacancies. Applicants should create a LinkedIn account to search for jobs that match their skills. This will make the application process easier.
Job seekers should submit their resumes with a recent photo and active contact details. Also, their CVs must be updated and comprehensive by providing the important details, especially about their work history.
Candidates should arrive on time for the interview. Wear casual business clothing and be ready for common questions. Also, applicants must expect some special questions which may be related to customer service, marketing or sales.
Facts about Under Armour
The company has been giving utmost value for innovation since their inception. Their goal is to make athletes better through design and passion as they relentlessly aim for innovation.
This company is always looking for ways to give back to the community. They have provided financial help recently to victims of the Hurricane Harvey. In addition, the company launches campaigns and sports events which they open for everyone.
Under Armour is a highly recommended brand when it comes athletic gear. They sell quality athletic clothes, shoes and a selection of accessories sold at good prices with free shipping. Also, more people dream to be part of this company to experience the great discount privileges it offers to all employees.
The company collaborates with organizations to launch sports events for all athletes. Also, they have launched sports competitions or campaigns and will organize more fun activities to show their support for the whole athletic society.
Application Links
Company: www.underarmour.com
Careers: https://careers.underarmour.com/
Application: N/A