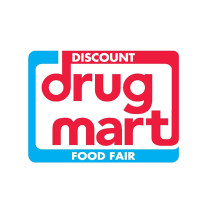 Discount Drug Mart is a chain of drug stores that is based in Ohio in the United States.  To see what different career options there are available and to find out how to apply for Discount Drug Mart online, follow the link at the bottom of the page to get started on your Discount Drug Mart application.
The very first store was founded in Elyria, Ohio and the headquarters are still in Medina in Ohio.  All of the current locations are also in Ohio; there are over 70 different stores across the state.  The company provides employment for over 2,500 people in their stores and they are still hiring.
The stores operate pharmacies, healthcare clinics and also have cosmetic and photo departments.  The pharmacies are able to process prescriptions, provide advice and also sell animal medications.  For other healthcare concerns they have clinics specializing in home health care and a dedicated service for women.  They can also provide screenings for a range of different conditions.
In their cosmetics range they sell a variety of different products such as jewelry, hair care products, makeup, nail and skin care, styling appliances and men's grooming products.  In the photo/video department they have video rental as well as in-store photo development and a range of online photo gifts for different occasions.
Discount Drug Mart Careers
There are a range of different Discount Drug Mart jobs available in their stores.  The typical job opportunities that you will find are Sales Associates, Cashiers, Assistant and General Managers, Pharmacists and Pharmacy Technicians.  For Sales Associates and Cashiers positions you will only need minimal experience but more will be required for other roles.
They are also accepting applications for some positions in the corporate side of the industry.  For these roles you'll generally need to have a college degree in a related field.  The most common positions are in the area of Information Technology but other areas include Administration, Finance and Accounting, Sales and Marketing amongst others.
How old do you have to be to work at Discount Drug Mart?  You must be at least 18 years old or over to apply for jobs at Discount Drug Mart.
There are many benefits to Discount Drug Mart careers.  Eligible employees will get to enjoy the perks of a healthcare package that includes medical, dental and vision insurance.  You can also receive 401(k) retirement plans and paid time off.  In addition you will be able to have a flexible schedule.
The hours of operation are from 9am until 10pm every day.  You'll need to check your exact job description to find out when your individual working hours are.
Job Descriptions & Salaries
Sales Associate – As a Sales Associate your responsibilities will be mainly focused on the customers.  You will need to be able to handle different customer enquiries and also direct them to the correct products.  You will also have other daily duties as assigned by the manager.  The average pay is between $8-9/hour.
Assistant Manager – As an Assistant Manager you'll be responsible for overseeing some of the training and supervision of the staff.  You will be expected to be able to handle the store when the manager isn't there and deal with any customer complaints that arise.  The salary is usually around $30k/year.
Store Manager – Store Managers are expected to be able to have oversight over all sections of the store and ensure they are all performing well and running smoothly.  In addition to hiring and training new members of staff you will also have administrative duties.  The expected salary is up to $42k/year.
Pharmacist – As a licensed Pharmacist you'll already be experienced in checking prescriptions and dispensing medications.  You will also need good communication skills to be able to give advice to customers on the different medications and their effects.  The average pay for a Pharmacist can be up to $60 an hour.
Discount Drug Mart Interview Questions
You should always prepare for interviews by practicing some questions after you've submitted your Discount Drug Mart application.
Why do you want to work here? You should always do some research on the company and position before you go so that you understand the company culture and the specific job requirements. 
Tell me about yourself.  When you answer this question you need to make sure you don't get off topic.  It's important to stick to describing things that have prepared you for the skills necessary for the job.
What is your biggest weakness?  This can be a tricky question to answer but you should pick something that is a genuine weakness and follow up with how you are planning to overcome it or what you are already to doing to get better. 
What is the most important part of customer service?  Customer service is very important in Discount Drug Mart jobs so you will need to give this answer some thought.  Think of the best examples you can of customer service.
What is your availability?  They will often have specific shifts that need filling so you should have your availability worked out before you get to the interview.  It will help if you are able to flexible in your scheduling.
Advice For Application Process
Search for Discount Drug Mart jobs online to find the current job opportunities they are hiring for on the careers section of their website.  They don't have an online application form to apply online, instead you can either mail, fax or email your resume in to them, using the address on the website.
For store-based opportunities, instead of submitting a Discount Drug Mart job application online you can also make a direct application to your local store by going there in person with your resume and asking to speak to a manager.  There, you'll be able to request a free application form.  You can also download a printable application for Discount Drug Mart.
The entire process for applications should only take a couple of weeks to complete.  You will normally be asked to have a brief phone interview first.  The eligibility criteria for each of the roles will be different so double-check before you apply.  All applicants will have to undergo a drug test.
Afterwards you will be invited to one or more face-to-face interviews.  Make sure you dress appropriately, although a full business suit won't be necessary for entry-level roles.  You should be friendly with your interviewer, so smile and make eye contact, but be professional.  Try to give specific examples when you answer their questions.
Also See:
AAA: Checkout the application page for work at AAA.
Big O Tires: Big O Tires offers opportunities for both, beginners and experienced roles.
Chevrolet: Chevrolet offers opportunities for both, beginners and experienced roles.
Alamo Car Rental: See our guide for careers at Alamo Car Rental.
Discount Tire: Discount Tire offers opportunities for both, beginners and experienced roles.
Company Links
https://discount-drugmart.com/careers/
https://discount-drugmart.com/our-store/about-us/