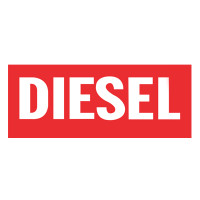 Diesel is an Italian fashion retailer. They sell high priced items for young adults. Some of these items include jeans, accessories, and other clothing items. Its parent company is the OTB Group. You may also find some of their products in Macy's stores, as they recently created a deal to sell denim there. For information on your Diesel application, follow the link below.
Founded in 1978 in Molvena, Italy, it was founded as a result of Renzo Russo buying 40% shares in the company he worked for called "Moltex", which was owned by Adriano Goldschmied. This purchase created a name change for the company, and they began selling products under the name "Diesel". In 1985, Russo purchased Goldschmied's shares for around $500,000.
This company is still headquartered out of Molvena, Italy with Renzo Russo as its president. They made around €1.3 billion. Stores are generally found internationally in metropolitan areas where they can access their target base they are looking for: young adults with money to spend on high quality, high priced fashions.
Diesel is looking for employees with an eye for fashion. They want employees that provide an excellent customer service experience for their customers. Diesel expects their staff to interact with customers while they are in the store to help make their shopping experience a positive one. If this sounds like you, you should apply today.
Diesel Careers
Diesel has a lot of opportunities for job seekers looking for positions at both the retail and corporate level. The retail level has plenty of entry-level positions that a person can grow their job into a Diesel career if they work hard enough and demonstrate their abilities. Some positions at the retail level are sales associate, store manager, and assistant store manager.
The corporate level has many positions so that a potential job seeker of any skills or talents can find something for them here. The corporate level does have some entry-level positions, though most positions are higher level ones that have more requirements to gain employment. Some positions are marketing, designer, and human resources.
The different positions of this company have different requirements in order to gain employment. Entry-level positions may only require a high school diploma or equivalent and little experience to gain employment. Higher level positions may require a college degree and several years of experience. How old do you have to be to work at Diesel? The minimum age of employment is 18 years of age.
Diesel offers competitive benefits for their industry. Employee eligibility for benefits can be dependent on hours worked weekly at the company and job title. Their place of employment within the company may also determine eligibility. Some benefits include health insurance, 401(k) plans, and employee discounts. They may also get paid time off, growth potential, and access to performance based bonuses.
Hours of operation can vary depending on location and holidays. Holidays may cause closures. They may also have extended holiday hours during the busy shopping season to accommodate shoppers. For more information, check your local Diesel store for hours. Generally, hours are Monday through Saturday from 10:00am to 9:00pm and Sunday from 11:00am to 6:00pm.
Job Descriptions & Salaries
Sales Associate- A sales associate is responsible for assisting customers on the store floor. They should have knowledge of the products and fashion in order to help answer any questions the customer may have. They are also responsible for handling customer transactions at the register including sales, returns and exchanges. A sales associate starts off at earning their state's hourly minimum wage.
Supervisor- A supervisor is generally out on the store floor taking on the role of a sales associate. They will do most things a sales associate would. They will generally open or close the store, depending on their shift. They may also take over the role of manager if no other manager is in the store. A supervisor may earn around $15 per hour.
Assistant Store Manager- An assistant store manager will assist the store manager in running the daily operations of their store. They are responsible for training new employees in accordance to company policies. They will help with customer service issues as needed. They will also fill in when the store is short-staffed to ensure smooth operations. An assistant store manager may earn around $40,000 a year.
Store Manager- A store manager is responsible for running the daily operations of their store. They will hire and fire employees as needed. They will perform job interviews. They are responsible for scheduling staff. They will also handle their store's budget and payroll. A store manager may earn around $65,000 a year.
Diesel Interview Questions
Here are some questions that you may be asked during your interview.
Why do you want to work at Diesel? The interviewer is trying to figure out how much you know about the company and their values. This question may require some research prior to your interview. Answer honestly about which values you share with the company and why that makes you a good fit to work here.
How do you keep up with current trends in fashion? Diesel is a big name in the fashion industry. They are looking for employees that have knowledge about current trends in fashion. Describe which means you keep current on fashion news.
How would you dress yourself for a business casual event using products in our store? They want employees that know how to put together outfits for occasions to help assist customers with this. Describe which items you would put together and why that outfit means "business casual".
Why should we choose you over the other applicants? The interviewer is giving you the opportunity to sell yourself to this company. Take this chance to discuss your strengths and how you feel the company would benefit from them. Do so in a confident manner without sounding too boastful.
What is your 5 year plan? The interviewer is looking to see if you are an employee that will remain with the company for a while or if you are someone who hops from job to job. Answer honestly about your future career goals and how this company fits into your plan.
Advice for the Application Process
Wondering how to apply at Diesel? You can apply for a Diesel job at Diesel jobs online. You may also fill out an application form at your local Diesel store. There are no printable applications online. There are no downloadable applications online. The easiest way to apply is to apply directly online.
The website has job descriptions and responsibilities clearly stated on the website for job seekers to find the right position for them. You should only apply for positions that you qualify for, otherwise your application may not be considered. You should fill out your application completely and following all the included instructions. You should also submit your updated resume with your application.
After applying, you should hear back within a reasonable amount of time. If not, you can call up the location you applied for to check the status of your application and see if they are still hiring for that position. They may be able to provide you with additional information, such as when interviews will begin.
You should prepare for your interview beforehand. You can do this by asking yourself potential interview questions and answering them aloud. This will help you be less nervous during your interview, while giving you more confidence. This can also help you be more articulate during your interview. You should dress in a professional manner for your interview. This can help increase your chances of getting the job.
Also See:
The Children's Place: Use the The Children's Place job application to apply here.
BCBG Max Azria: Visit the job application for BCBG Max Azria to apply today.
Old Navy: Visit the job application for Old Navy to apply today.
Lacoste: See this page for jobs at Lacoste.
Gucci: Visit the Gucci application.
Company Links