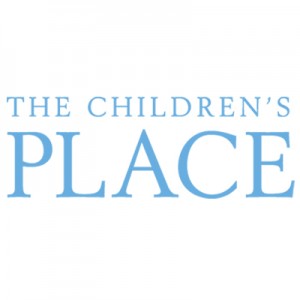 The Children's Place, Inc. is a corporation dedicated to providing real-life clothing for the true-to-life child. Fashionable, budget-friendly clothes and accessories have become synonymous with this company.
With establishments in almost every state in America, The Children's Place has become popular for its comparable, low-cost brand name in the children's retail market. Producing fashion lines for kids aged newborn to 12 years old; they also offer principal brand names at significantly lower prices.
The first store was established in 1969 in Hartford, Connecticut. This location saw little in the way of profits in the first few years, but after many product renovations, The Children's Place blossomed from one store, to 34 chains. In 1982, the owners of this business sold it to the larger, more established Federated Department Stores, which managed such chains as Bloomingdale's.  This relationship lasted until 1988, when it was once again sold.
By the 2000s, this children's clothing store had been tweaked enough to finally find stability. High quality and artisanship, mixed with affordability, provided for this company a unique corner of the retail community, which is still thriving to date.
As of 2013, this children's retail giant had over 4,000 employees. With stores all across the United States and Canada, it is a leading seller in this industry. With meager beginnings, it has since grown into a soaring enterprise offering great job opportunities for its employees as well as friendly, competent service for its customers.
The Children's Place Careers
If looking for a job in retail, The Children's Place careers can offer a variety of choices. Selling a brand voted number one by moms across the country, this retail giant is open to candidates who possess an ability to work well with new moms, children, and team members. With a commitment to staff growth, reward, and personal satisfaction, A Children's Place is constantly on the prowl for talented employees. Whether you're looking for a full-time career, a part-time job while you go to school, or are new to the employment world, there is a place on the team here.
District managers make between $90, 000, and $102,000 per year, depending upon experience in the industry. Store managers make a yearly salary anywhere between $40,000 and $52,000. Sales lead positions are part-time and make an hourly wage of around $10.00.
Get Your Degree!
Find schools and get information on the program that's right for you.
Powered by Campus Explorer
Assistant managers are an hourly positon, bringing in $12.00-$15.00. Sales associates are the most common job opportunity and pay an hourly wage of around $8.30. With a keen eye for talent, many who work here have the advantage when it comes to promotion. Doing the best work that you can do while employed will ensure you aren't passed by when it comes time for job advancement.
The Children's Place jobs require commitment to learning and teamwork. Before searching for The Children's Place jobs online, you have some questions. How old do you have to be to work at The Children's Place? In all fifty states, the age minimum for working here is 16. What are the store hours? In most places, store hours are 11am-9pm on Sunday through Thursday, and 11am to 10:30pm on Fridays and Saturdays.
If the hours work well with the schedule you are looking for, there are only a few more requirements. Each floor employee must be able to stand on his or her feet for at a minimum of 6 hours per day. Lifting is not necessarily something that will occur daily, but having the ability to lift 20 pounds is helpful, especially on inventory days.
Reliable transportation, a valid government ID, and clean background check are requirements for a job at this retail store. Though not all stores require drug testing, it is important to keep in mind that you could be asked to do so at any time.
One great benefit to working at The Children's Place is the flexible schedule. For students and single parents, this is an important advantage to any job. Another perk to working here is the room for advancement within the company. From sales staff to district managers, this retail enterprise does not shy away from internal promotions.
Eligible team members also have access to to health care benefits, including, but not limited to health, vision, and some dental. Full-time eligible employees receive benefits packages that include paid time off for vacations and illness. There is also a 401 K and stock purchasing plans available for some.
Anyone with a fashion sense and love for children can find solace in this company. Providing customers excellent service, friendly staff is a must. With great benefits, flexible scheduling, and helpful management, this retail store is great for those new to the workforce, or anyone looking to build a career in retail. Employee discounts are available, which is a great motivator for single mothers trying to make ends meet. Understanding management and ample room for growth within makes The Children's Place a smart choice for many.
The Children's Place Job Descriptions
With so many available options for employment, it is easy to be bogged down when searching for a job. Researching each career responsibility will help better your search, relieving any stress.
There are many job titles available, so check your local store to see for what positions they are hiring. Here is a comprehensive list of many of the common job titles:
District Manager
Store Manager
Assistant Manager
Sales Lead
Sales Associate
The assistant manager assists other managers and sales staff by delivery and execution. By setting goals, then seeing them to fruition, the assistant manager's role is key to a well-run store. Exceptional customer service is a requirement for this job as is an ability to cheer on team members.
The sales associate positions require applicants who are able to support the store leadership team. He or she should be able to act in a professional manner, keep up store standards, and have a good rapport with customers. The sales associate position also requires exceptional selling abilities.
The job opportunity for sales lead demands a professional attitude and appearance on a part-time basis. The store lead is required to fill in for the store manager by opening and closing the store, acting as a supervisor, and handling cash transactions. This position, on occasion, also helps with training new employees.
The store manager leads team members in sales and functionality. He or she is responsible for customer service and brand loyalty. With a broad understanding of Microsoft Suite and other internal applications, the store manager handles many of the end of month reports and inventory.
The district manager of the Children's Place must have 3-5 years' experience as a manager in retail. This job requires exceptional leadership skills, an ability to cultivate a working team, excellent interpersonal skills, and a firm business acumen.
The Children's Place Interview
It is important to remember that first impressions are very important. Job interviews, no matter whom they are with, require nicely dressed candidates. Avoid blue jeans or open-toed shoes when interviewing. Remember to make eye contact when answering questions. Sit upright and with confidence. As with most public establishments, weapons and drugs are not allowed on the grounds.
Advice For Application Process
Like most retail companies, applying for The Children's Place jobs is fairly straightforward. The application process generally takes two-three weeks, depending upon store size and location. As with any job, The Children's Place application process requires a lot of patience on the part of the applicant.
There is an online application available, but no download application. This means there is no printable application form, either. Applicants must apply for The Children's Place careers through online actions, or go into a local establishment and get a direct application from an employee.
The Children's Place application is located on their website, which is found on a link provided below.  Without a printable application for The Children's Place, applicants can fill out the application form online and attach a resume, if applicable. This process generally takes no more than thirty minutes and directly sends to the hiring company.
If you're wondering how to apply for The Children's Place online, simply follow the links provided, type in the keyword or jobs and city/state for which you are looking, and click the search button. This will bring you to a long list of available job opportunities near you.
From there, you will have the option to research job responsibilities and get an understanding of hiring requirements. Once a hiring position has been chosen, you may apply for jobs at The Children's Place by filling out a Children's Place job application, online.
Old Navy, a department store catering to families, is a retail giant. The benefit is diversity, while the downside is limited specifics. The Children's Place caters to kids only, which makes it valuable when in need of options. Old Navy is a budget-friendly super retailer with locations all across the United States. Found in malls, strip centers, and stand-alones, it is a strong competitor to any clothing retailer.
Justice, a pre-teen girl-specific clothing store, is a fast-growing competitor. With an easily accessible website and a variety of the newest styles, Justice provides style for those on a budget.
Also See:
Anthropologie: See this page for jobs at Anthropologie.
American Apparel: See our guide for careers at American Apparel.
Urban Outfitters: Urban Outfitters offers opportunities for both, beginners and experienced roles.
LOFT: Visit the job application for LOFT to apply today.
Express: Use the Express job application to apply here.
https://www.youtube.com/watch?v=nsV6LVVdBAc
Company Links
http://www.childrensplace.com/webapp/wcs/stores/servlet/en/usstore/home
http://www.childrensplace.com/webapp/wcs/stores/servlet/en/canadastore/content/careers-retail-ca