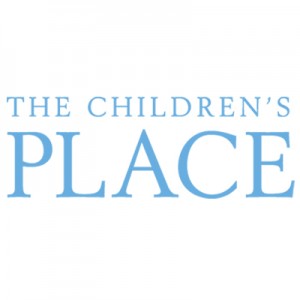 The Children's Place is a specialty retailer of kids' clothing and accessories. It markets children's apparel under the brand names Children's Place, Baby Place, and Place.
Established in 1969, the retail chain continues to offer quality products that cater to infants, toddlers, tweens, and young teenagers 16 years old and above. Its headquarters is located in Secaucus, New Jersey.
The company operates more than 1,000 stores in the U.S., Canada, and Puerto Rico, giving store-based employment to over 4,000 people. They also have an online store and international franchise locations in 12 countries.
Qualified employees typically benefit from medical, dental, and vision plans, paid time-off, sick pay, vacation time, 401(k) retirement plans, and stock purchase plans. Wage and benefits may vary from location to location.
The company sees their employees as an important part of their success. Anyone who loves children and is looking to join a team of hardworking, collaborative, and strategic individuals will surely enjoy working at the chain.
How old do you have to be to work at The Children's Place?
Entry-level jobs at The Children's Place require candidates to stand at least 16 years old. Applicants for managerial roles must be at least 18 years old and hold a high school diploma or higher.
The Children's Place Careers
The retail franchise typically requires minimal hiring prerequisites for entry-level positions. Career-minded candidates with practical work experience in the industry may seek opportunities as stock supervisors or sales leads. More experienced and qualified individuals may land a managerial position in the regional or district offices.
Sales Associate: A Sales Associate interacts with customers to foster positive shopping experience and to answer any questions they may have regarding the merchandise. Other duties include acknowledging and greeting customers entering the shop, providing excellent customer service, maintaining order and cleanliness, and utilizing effective selling techniques to meet the sales quota.
Stock Associate: Duties of a Stock Associate include unpacking and unloading packets of merchandise, organizing items in the stocking shelves or stockroom, and putting price tags on merchandise. They are also tasked to monitor inventory levels in the store and replenish items when their numbers get low.
Administrative Assistant: An Admin Assistant performs a variety of clerical and administrative tasks to ensure efficient store operation. These include managing and disseminating information within the office, coordinating and maintaining company records, and providing support to managers and other employees through tasks related to communication and organization.
Customer Service Representative: A Customer Service Representative provides customers with information about merchandise, assists with order placements, refunds, and exchanges, prepares correspondence, and handles customer complaints effectively. Customer Service Representatives must have outstanding product knowledge and excellent interpersonal, multitasking, and problem-solving skills.
Maintenance Technician: A Maintenance Technician surveys the structure of the store buildings and repairs mechanical systems to make sure they are compliant to safety and health standards. They conduct maintenance of heating, plumbing, electrical, and alarm systems, and schedule repairs as necessary.
Shift Supervisor: A Shift Supervisor is responsible for a variety of functions to boost team performance and achieve superior results. The supervisor leads the team by promoting positive relationships, assisting with staff trainings, and welcoming questions regarding products, services, or the store operations. Other duties include ordering needed supplies or materials, monitoring inventory, and coordinating shift activities and schedules.
Assistant Manager: The Assistant Manager supports the Store Manager in inspiring and motivating the team to accomplish tasks and achieve productivity goals. They consistently create a welcoming environment by greeting and assisting customers and quickly attending to their needs and inquiries. They also assist the Store Manager in providing strong control and leadership presence in the store.
Store Manager: The Store Manager is responsible for developing business strategies to increase customers' pool and improve profitability. Primary duties also include training, mentoring, motivating, and providing constructive feedback to the sales staff in order to meet sales goals, ensuring high level of customer satisfaction, and proposing innovative ideas to raise market share.
Marketing Analyst: A Marketing Analyst gathers consumer information and assesses buying trends to develop effective marketing campaigns for the company. They design surveys among consumers to identify customer preferences and potential markets for particular products. They also measure and report on the effectiveness of marketing strategies and programs.
Financial Analyst: A Financial Analyst is responsible for analyzing and consolidating financial information, taking into consideration the company's financial standing and goals. They provide creative recommendations and alternatives to increase the company's financial performance and reduce costs. They should be relied upon in keeping financial data confidential to protect company operations.
The Children's Place Application
Interested applicants can submit their application either online or in-store. They should gather required documents beforehand to avoid delays or interruptions in the application process.
The company's online career portal lets applicants generate their resumes and online forms or create profiles using their social media accounts like LinkedIn, Google Plus, and Facebook.
When accomplishing online application forms, applicants must take their time to ensure they enter accurate and recent information. They should check for typographical errors and other mistakes before submitting.
Resumes are a vital factor to be considered for employment. Applicants with strong customer service, multitasking, and interpersonal skills may have greater chances to be hired. Having an experience in the retail industry can also be a plus factor.
Prior to job interviews, applicants should make an effort to know the company's background to display genuine interest to be part of the team. Being smartly and professionally dressed is also a must.
Things to Know About The Children's Place
The Children's Place fosters a culture of accountability and honesty, and an atmosphere in which ethical and fair employment procedures and practices extend to all members of the company's community.
In March 2018, they announced entering into a licensing agreement with Zhejiang Semir Garment Co. Ltd., the largest children's apparel retailer in China. They consider this partnership a game-changer for their international business and influence.
Being known as the #1 retailer of children's apparel in North America, The Children's Place employs competent individuals who work together to promote great shopping experience and bring smiles to the children's faces.
Part of the company's social efforts is the launching of HERproject in 2007 which aims to raise awareness on maternal and reproductive health and develop educational programs that focus on health and nutrition.
Application Links
Company: https://www.childrensplace.com/us/home
Careers: https://www.childrensplace.com/us/content/careers-us
Application: https://childrensplace.wd1.myworkdayjobs.com/TCP02