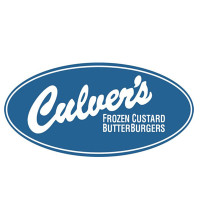 Culver's is a chain of fast food casual restaurants. These restaurants are mostly found in the Midwestern United States. Their slogan "Welcome to Delicious" sums up the most important thing to this company: providing quality food that is tasty and welcoming to customers. For more information on your Culver's application, follow the link below.
Founded in 1984 in Sauk City, Wisconsin by George Culver, the first location was named "Culver's Frozen Custard and ButterBurgers". In 1987, this company because a franchise. This company is headquartered out of Prairie du Sac, Wisconsin. There are currently around 540 restaurant locations across the Midwest and other locations in select states.
In addition to providing delicious food at a great price with great service, this company firmly believes in a corporation's social responsibilities. They have a scholarship program, which is award to employees to encourage them to seeker further education. In 2014, they awarded about $317,000 to over 250 employees to help pay for their college.
This is a company that expects their employees to provide unbeatable customer service to keep their customers returning. They want their employees to put out quality food with a smile. Culver's prides themselves in treating their staff like family and in return, they want their employees to exhibit flawless interpersonal skills to provide a memorable and positive experience for customers.
Culver's Careers
This company welcomes and provides opportunities for their employees to have job growth. The restaurant offers entry-level positions for a person to get started in and turn their job into a Culver's career by providing every opportunity for advancement. Some positions in the restaurant include crew member, porter, and manager.
The corporate office has a wide variety of positions available so that job seekers of all skills and talents can find a position that is a good fit for them. While the corporate office does have some entry-level positions, most positions are higher level positions with more requirements to gain employment. Some positions here include human resources, site design, and marketing.
The different positions at this company have different requirements in order to gain employment. Entry-level positions may require little education or experience. Higher level positions may require a college degree and several years of experience to gain employment. How old do you have to be to work at Culver's? The minimum age of employment is 16 years of age.
Culver's offers competitive benefits for their industry. Employee eligibility for benefits can depend on hours worked weekly and job title. Some benefits include health insurance, dental and vision plans. They may also receive paid time off, employee discounts, and a 401(k). They may also provide performance bonuses and job training.
The hours of operation can vary depending on location and holidays. Some holidays may cause closures at the restaurant. For more information, you can check your local Culver's for details on their hours of operation. In general, the hours of operation are from Sunday to Saturday from 10:30am to 10:00pm.
Job Descriptions & Salaries
Crew Member- A crew member is a term that covers all kitchen and counter staff. A crew member is responsible for taking the customer order, noting any special requests as well as accepting payment at the cash register. They will also prepare the order in accordance with customer requests. A crew member may earn around $8 per hour.
Porter- A porter is responsible for keeping the restaurants clean and organized at all times. They will maintain both the interior and exterior of the restaurant. They will also maintain the restaurant equipment, including cleaning them extensively and ensuring all scheduled maintenance is done on time to extend the life of the equipment. A porter may earn around $9 per hour.
Manager- A manager is responsible for assisting the general manager in running the daily operations of the restaurant. They will help train new employees in accordance with company policies. They will also assist the crew members in case they are busy or short-staffed. They will also help ensure customer satisfaction. A manager may earn around $30,000 a year.
General Manager- A general manager is responsible for running the daily operations of their restaurant. They will hire and fire employees as necessary. They will conduct job interviews for potential employees and perform employee reviews. They will also handle their establishment's payroll, budget and inventory. They will also schedule their staff. A general manager may earn around $41,000 a year.
Culver's Interview Questions
Here are some questions that you may be asked during your job interview.
Why do you want to work at Culver's? This question may require some research prior to your interview. The interviewer wants to see what you know about the company and what they stand for. Describe your values and why they make you a good fit to work at this company.
Have you ever gone above and beyond for a customer? This company prides themselves in their amazing customer service skills. The interviewer wants to know if you are willing to do what it takes to provide a positive customer service experience while in store. Discuss any time you have gone above the call of duty to make a customer happy.
Have you ever had to overcome a hardship? The interviewer wants to see your mental strength, as sometimes dealing with customers requires a lot of patience and keeping a level head. Answer honestly, describing a time where you had to overcome a circumstance.
Why should we choose you over the other candidates? The interviewer is asking you to sell yourself to this company as the best applicant for the job. Take this opportunity to discuss your strengths and why the company would benefit from them.
Have you ever had to work as part of a team to accomplish a goal? The success of this company depends on the teamwork of their staff. The interviewer wants to know how well you work as part of a team. Discuss any time where you had to work as a team to accomplish a goal and what the outcome of it was.
Advice for the Application Process
Wondering how to apply at Culver's? You can apply for a Culver's job by visiting Culver's jobs online. You may also fill out an application form at your local Culver's. There are no downloadable applications online. There are no printable applications online. The easiest way to apply is to apply directly online.
The company website has the job descriptions and responsibilities clearly stated for potential job seekers to find a position that is a good fit for their skills and talents. You should only apply for a position that you are qualified for. You need to fill out the application completely and according to the provided instructions. You should submit an updated resume along with your application.
After applying at this company, you should hear back within a reasonable amount of time. If not, you can contact the location that you applied at to check the status of your application and see if they are still hiring for that position. They may also provide you with additional information, such as when interviews are set to begin.
You may consider preparing for your interview beforehand. You are able to do this by asking yourself potential interview questions and answer them aloud. This will help ease your nerves, which will help you be more confident and articulate during your interview. Remember to dress in a professional manner for your interview. This can help increase your chances of getting the job.
Also See:
Taco Bueno: For employment at Taco Bueno visit the application page.
Jason's Deli: Use the Jason's Deli job application to apply here.
Burger King: See this page for jobs at Burger King.
Portillo's Hot Dog: Visit the Portillo's Hot Dog application.
Long John Silver's: Long John Silver's offers opportunities for both, beginners and experienced roles.
Company Links
http://www.culvers.com/inside-culvers/careers/