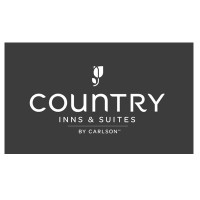 Country Inn and Suites are a brand of Carlson hotels in the upper-midscale range. They are designed with both leisure and business travel in mind. They also provide their customers with a free continental breakfast and high-speed internet. For more information on your Country Inn and Suites application, follow the link below.
Country Inn and Suites by Carlson was first opened in 1987 in Burnsville, Minnesota. This internationally renowned company is a part of the Carlson Rezidor Hotel Group. These hotels are primarily independently owned and operated under franchise agreements. There are currently 480 hotels across the world. They are hoping to expand that by 150 hotels at by the end of 2015.
This company takes its customer experience very importantly. They also aim to be a highly social responsible company. They aim to make as little of a negative impact on the environment as possible. They also aim to be as ethical of a company as possible. They also have a company charity called "World Childhood Foundation", which aims to help at-risk children and women.
This is a company that boasts diversity and equality amongst their ranks. Country Inn and Suites takes pride in how they take care of their employees' wellbeing while an employee here. In return, they expect their employees to provide a positive and memorable customer experience while at their hotel. If you feel that you can provide this, apply today.
Country Inn and Suites Careers
There are plenty of opportunities for those who are seeking a position within this company at both the hotel level and the corporate office.  The hotel level offers a plethora of entry-level positions for those who are interested in growing their jobs into Country Inn and Suites careers. Some positions at the hotel are front desk agent, housekeeper, and general manager.
The corporate level offers a wide variety of positions for people of all skills and talents. There is really something for everyone. They have entry-level positions, though most positions are higher level positions that have more requirements to gain employment. Some positions at the corporate office are marketing, human resources and legal.
Hiring requirements within this company can vary depending on the position. Entry-level positions may only require a high school diploma or equivalent, with little or no experience. Higher level positions may require a college diploma and several years of experience. How old do you have to be to work at Country Inn and Suites? The minimum age of employment is 18 years of age.
Country Inn and Suites offers a very competitive benefits package for employees that qualify. Employee eligibility can depend on hours worked weekly and job title. Some benefits include health, dental and vision insurance. They also may receive paid time off, tuition reimbursement, and a 401(k) plan. Other benefits include flexible spending accounts, adoption assistance, and short-term disability.
As with other hotels, they are always open for business 24 hours a day, 7 days a week. The hours of operation for facilities within the hotel may vary depending on holidays, where some holidays may cause closures. For information on when services are opened, ask your local Country Inn and Suites.
Job Descriptions & Salaries
Front Desk Agent- A front desk agent is responsible for greeting guests upon entering the lobby. They will answer phones and answer questions about their facility. They will also handle reservations and cancellations, as well as handling check-ins and check-outs. A front desk agent will handle reservation confirmations. A front desk agent may earn around $9 per hour.
Housekeeper- A housekeeper is responsible for maintaining the cleanliness in the hotel, in the rooms, lobby and breakfast area. A housekeeper will change guest linens, clean guest bathrooms, and change the trash in the rooms. They will also keep extra supplies on their cart in order to satisfy customer request, such as more towels or linens. A housekeeper may earn the hourly minimum wage.
Night Auditor- A night auditor will perform many of the same functions as a front desk agent, such as check-ins and check-outs, as well as assigning guest rooms. Night auditor is additionally responsible for the night time audits, including cashier audits to check register accuracy, and posting credit card balances to the computer and charging the cards. A night auditor may earn around $11 per hour.
General Manager- The general manager is responsible for running the daily operations of the hotel. They will hire and fire employees as necessary. They will conduct job interviews for potential employees. A general manager should know all roles in the hotel in order to help fill in when short-staffed. They will also schedule staff, and is responsible for the budget and payroll. A general manager may earn around $50,000.
Country Inn and Suites Interview Questions
Here are some questions that may be asked during the job interview.
Why do you want to work at Country Inn and Suites? This question may require some research prior to your interview. The interviewer is looking to see what you know about the company and what they stand for. Describe which values that you share with the company and why that makes you a good fit to work here.
Was there ever a time where you couldn't make a customer happy? The interviewer is looking to see how you would handle a difficult customer, knowing that not everyone can be pleased. Discuss a time where this may have happened, which steps you took to try to satisfy the customer, and how you handled it knowing they were not satisfied.
Why should we choose you over the other candidates? The interviewer is giving you the chance to sell yourself as the best person for the job. Discuss your strengths and why you feel the company would benefit from them.
Can you describe a time and you went above and beyond for a customer? This business depends on customers having a memorable and positive experience while staying at their hotel. Discuss a time where you anticipated a guest's needs and went above the call of duty to make sure they were happy.
 What is your 5 year plan? The interviewer is looking for an employee that will stay with the company for an extended period of time. Discuss your future career goals, and describe how this company fits into your plan.
Advice for the Application Process
If you are wondering how to apply at Country Inn and Suites, you can simply apply for a Country Inn and Suites job at Country Inn and Suites jobs online. You may also fill out an application form at your local hotel. There are no printable applications online. There are no downloadable applications online. The easiest way to apply is to apply directly online.
The company website has their job descriptions and responsibilities clearly stated for potential job seekers to find the right position for them. You should only apply for a position that you are qualified for; otherwise your application may not be considered. You should remember to fill out your application form completely and according to the provided instructions. Be sure to submit an updated resume with your application.
After applying at this company, you should hear back within a reasonable amount of time. If not, you can call up the hotel that you applied at to check the status of your application and to see if they are still hiring for that position. They may also provide additional information, such as when interviews are set to begin.
You should prepare for your interview beforehand. You can do this by asking yourself potential interview questions and answering them aloud. This will help ease your nerves about your upcoming interview, which will help you be more confident and articulate during your interview. Remember to dress in a professional manner for your interview. This can help increase your chances of getting the job.
Also See:
La Quinta: For employment at La Quinta visit the application page.
Hampton Inn: Use the Hampton Inn job application to apply here.
Ramada Inn: See our guide for careers at Ramada Inn.
Howard Johnson Inn: Visit the Howard Johnson Inn application.
Holiday Inn: See our guide for careers at Holiday Inn.
https://www.youtube.com/watch?v=U18nTgVjDaM
Company Links
http://carlsonrezidor.com/careers