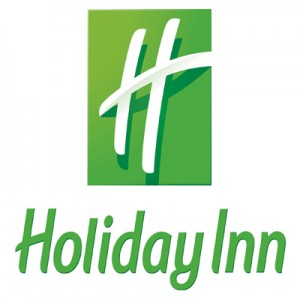 Holiday Inn is one of nine hotel chains managed by Intercontinental Hotels Group (IHG), one of the world's most successful conglomerates whose brands range from value priced family-friendly hotels to lavish upscale resorts with locations in major cities in nearly 100 countries around the globe.
IHG's business model features both franchised and managed hotels and includes popular well-known brands such as Crowne Plaza, Staybridge Suites, and Even.
The events leading to the Intercontinental Hotels Group began in 1777 when William Bass established a brewery in Burton-on-Trent, England.  The brewery flourished, becoming a leading brewery in the United Kingdom.  The Bass reputation and success as brewers and pub owners continued to build as a result of a series of mergers and acquisitions, until the British government began to regulate the number of pubs brewers were permitted to own.
Bass entered the international hotel industry with the purchase of Holiday Inns International in 1990 and began to grow the brand internationally.  In 1991, the Express concept was launched as a mid-priced chain focused on the limited services model needed by business travelers and short term stay guests.
In 2012, Holiday Inn and Holiday Inn Express were named the "Official Hotel Services Provider to London" for the 2012 Olympic Games and Paralympic Games. The chain has locations in North America, Central America, South America, Europe, Middle East, Africa, Asia-Pacific, and Australia and Oceania. IHG is headquartered in Denham, Buckinghamshire, United Kingdom, and with over 4,600 hotels and 693,000 rooms in its purview, the multi-national hotels company offers employment and global career opportunities to many.
Holiday Inn Careers
Drug testing and background check policies will vary based upon country and location, but job applicants should be prepared to submit to pre-employment drug testing and a background check, which is a standard practice in the hotel industry to avoid hiring individuals with criminal backgrounds or those who may use or sell drugs on hotel premises.
Because the majority of hotels in the chain are individually owned and operated franchises, job descriptions and job requirements may have some customization added by the individual hotel proprietor.  In general, the requirements for Holiday Inn jobs look for specific skills and personality traits that will aid candidates who apply for jobs at Holiday Inn in becoming successful hotel employees.
Get Your Degree!
Find schools and get information on the program that's right for you.
Powered by Campus Explorer
Candidates are assessed to determine whether their skills, experience, and personality are suited for the job for which they have applied.  The core traits sought are ones that best fit the hospitality and service industries:  easy-going, upbeat, unpretentious, thoughtful, generous, friendly, pleasant, and team oriented are just a few adjectives used to describe successful employees.
For example, you'll be asked questions designed to determine if you're a "people person" if you've applied for a position that will require much interaction with guests. Many positions require that a uniform and name tag be worn at all times, and employees must be able to learn the quality and efficiency standards (for example, a room attendant must be able to completely clean a room in under 30 minutes).
Language fluency may also be a job requirement, based upon the country and location.
How old do you have to be to work at Holiday Inn? Minimum employment age is determined by labor laws governing the individual countries where employment is sought.
For example, the minimum age to apply for a position in Dubai UAE is 18, but Labor Laws allow a 15 year old to work a specified number of hours with parental or legal guardian approval and after a special permit has been obtained from the UAT Labour Ministry.
In order to attract the high caliber employees needed to ensure guest satisfaction, this employer offers a salary and benefits package that is competitive in the market, with compensation reviews at regular intervals to ensure that employees are being fairly rewarded based upon role and length of service.   Starting salaries take into consideration the experience level of the applicant and the location of the hotel.
Parent company IHG has made significant investment in training programs and in defining a career path for each entry level position.  Online training programs are available, including a sophisticated virtual reality program that teaches about the different aspects of successfully running a hotel.  Leadership programs have been created to train employees interested in Holiday Inn careers in management on the core competencies required to become a senior level manager.
Each employee is guaranteed to receive regular feedback on their performance so that the requirements for success are understood, and each employee will be provided with opportunities for development in each role they assume during their career.
Although benefits will vary based upon country and geographic region, benefits may include:
Pension or 401(k) plans, Medical, Dental, Life Insurance and Disability Insurance, Paid time off, Company designated holidays, Health and Wellness programs, Incentive programs based on company and individual performance (available incentives are based upon job and length of employment), Flexible scheduling and work arrangements, Employee discounts, including discounted hotel room rates around the world, Opportunities to transfer to locations all over the world.
Holiday Inn Job Descriptions
Hiring is based on an internal structure that classifies opportunities as Front of House, Back of House, and Hotel Management. Front of House employees are selected with particular care because they interact daily with customers and fulfill responsibilities that directly impact whether a guest enjoys their stay. The departments that are categorized as Front of House are Food and Beverage (restaurants, room service, conferencing, and bar), and Front Office (reception, guest services, concierge, and spa/recreation).
Employees who are assigned to Front of House tasks are required to be flexible with regard to shifts and scheduling because the hotels operate around the clock, including weekends and holidays. Back of House employees perform tasks that generate new business and promote return business.  Back of House jobs include the functions that keep the hotel running smoothly and also support operational areas of hotel management.
A diverse selection of job opportunities is available within the Back of House departments.  These areas include Finance and Business Support, Revenue Management, Reservations, Human Resources, Public Relations, Sales and Marketing, Kitchen, Special Events, Housekeeping, Security, and Information Technology.
Hotel Management represents the operational managerial level of the hotel.  Employees in hotel management roles are not only ultimately responsible for customer satisfaction but must also lead and motivate the direct reports they are entrusted to guide.  Typical management job titles are General Manager, Hotel Manager, and Executive Assistant Manager.
Banquet Server, Building Supervisor, Business Analyst, Business Consultant, Business Management, Busser, Cafeteria, Chef, Data Analyst, Dietary Aide, Director of Housekeeping, Executive Housekeeper, Food Server, Front Desk, Front Desk Agent, Front Desk Associate, Front Desk Clerk, Fry Cook, Grill Cook, Guest Service Agent, Guest Service Representative, Host, Hostess, House Cleaner, Housekeeper, Housekeeping, Housekeeping Manager, Housekeeping Supervisor, Laundry, Light Housekeeping, Line Cook, Maid, Night Auditor, Prep Cook, Room Attendant, Server, Sous Chef, Waiter, and Waitress.
The following are examples of job titles:
Hotel Front Office Supervisor, Sales Manager,  General Manager, Breakfast Attendant, Maintenance Technician, Food Attendant, Part-time Housekeeping, Shuttle Services Supervisor, Food and Beverage Assistant Manager, General Maintenance Technician, Guest Services Associate, Catering Sales Manager, Chief Engineer, Breakfast Host/Hostess, Cook III, Security Officer, Shuttle Driver – Bellman,  Bilingual Tour Receptionist, Housekeeper, Sales Coordinator, Bartender, Head Maintenance, Sales Director.
Because parent company IHG is a well-established, financially stable and still growing global enterprise, many growth opportunities are available to employees of its hotel brands.
Advice For Application process
To begin the online application process, you can find information about Holiday Inn careers by going to the InterContinental Hotels Group corporate website.  Click on the Careers option along the top menu tier to access information about how to apply for Holiday Inn online.
You may click on the Job Search link and enter "Holiday Inn" in the "Enter Any Keywords" text field to narrow your search to look for Holiday Inn jobs online.  Performing a keyword search will return a page titled "Holiday Inn Jobs at IHG."  Another search option is to click the "All Jobs" link at the top of the page and browse jobs by global region/state/country or browse by job category, and then further refine your search by filtering the results to look for jobs.
Click on the hyperlinked job title for any job listed to view the job description for that job.  To submit a Holiday Inn job application online, click the Apply Now button to apply online.  There is no printable application for Holiday Inn. To submit a free application, follow the instructions on the screen to submit your Holiday Inn application.  You may upload your resume to this direct application form.  Once you have successfully submitted your application form, the location to which you've applied will review all applications and contact you if you are selected for an interview.
You may also create a job search account and submit a Holiday Inn application via the IHG corporate site.  On the Careers page, click on the "Create or Update Your Profile" link near the top of the page to create an online profile.  There is no download application form option or printable application form.  As you create a profile online, you will be asked questions about your location preferences, the types of jobs that interest you, and what your long term career goals will be while working there.
To prepare for your interview, visit the corporate site Careers Advice section under the Careers menu for tips on how to prepare and make the most of your interview opportunity. Because the chain is a global entity in countries around the world, direct local competitors may vary based upon region and country.
On a broader, global scale, the chain competes against similar value-priced, family-oriented entities such as Ramada Worldwide and Marriott International, Inc..
Also See:
Embassy Suites: See our guide for careers at Embassy Suites.
Radisson: See our resource page for more information on Radisson careers.
Hilton Hotels: For career opportunities, fill out the Hilton Hotels online application.
Knights Inn: Visit the Knights Inn application.
Fairfield Inn: Visit the Fairfield Inn application.
Company Links