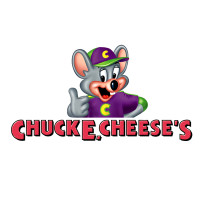 Chuck E. Cheese's is a chain of family entertainment center restaurants. Popular for birthday parties for children, this is a successful facility that gives children the ability to play and win prizes, as well as see animatronics performing concerts for them. For more information on a Chuck E. Cheese's application, follow the link below.
Founded in 1977 in San Jose, California by Atari co-founder Nolan Bushnell as "Chuck E. Cheese's Pizza Time Theatre", it became the first family restaurant to incorporate food, animated entertainment, and an indoor arcade. This company began to franchise the restaurant in 1979, as it became increasingly successful and popular.
Today, there are around 577 locations internationally including North America, South America, and the Middle Eastern Countries. The company is headquartered out of Irving, Texas. They earn approximately around $34,000,000 a year. The menu is constantly expanding to appease their target market, both the adults and the children who frequent their establishments.
Chuck E. Cheese's is looking for employees that are cheerful and like to be around children. They need to have excellent customer service skills, and be able to be upbeat no matter what to keep the children entertained. They are also looking for employees who enjoy making children smile and must abide by the safety policies put into place by the company.
Chuck E. Cheese's Careers
There are a wide variety of opportunities available for those any variety of skills and talents. The restaurant level of this company offers many entry-level opportunities where they can grow their job into a Chuck E. Cheese's career. Such positions in the restaurant are cashier, party host, and kid check attendant.
The corporate level has other possibilities for those both in higher level and entry-level positions; they also have opportunities for people with all types of skills and talents. These positions generally require a person to have more experience. Some of these positions at the corporate level are purchasing, accounts payable, real estate and human resources.
Different positions in this company have a different set of requirements to obtain employment. Some positions do not have any education or experience requirement. Other positions may prefer or require an employee to have a college degree and previous experience. How old do you have to be to work at Chuck E. Cheese's? The minimum age of employment is 16 years of age.
Chuck E. Cheese's offers competitive benefits for their industry. Employee eligibility can depend on the employee's job title and hours worked weekly. Some benefits may include health insurance, dental and vision insurance. They may also get employee discounts, paid time off, and a 401(k) plan. Other benefits include life insurance, disability insurance, and pet insurance discount.
The hours of operation can vary depending on location and holiday hours. Some holidays may cause either full day or half day closures. For more information, you may check the nearest location near you to find hours. In general, hours are Sunday through Thursday from 9:00am to 10:00pm and from Friday and Saturday from 9:00am to 11:00pm.
Job Descriptions & Salaries
Cashier- The cashier will take the customer orders at the register and file them with the kitchen. The cashier is responsible for handling the customer's payment for any food and drink orders, as well as for party costs. A cashier must be sure that their cash box is balanced at the end of their shift. A cashier may earn around $8 per hour.
Party Host- The party host will help set up for birthday parties. They will arrange the tables to be used for the particular party they are hosting for. They will help serve food to the party and hand out game tokens for the guest's use. The party host will do whatever needs to be done to help make the party as successful as possible. A party host may earn around $8 per hour.
Game Room Attendant- A game room attendant is responsible for walking around the game floor, monitoring activity. They will ensure that the machines are in working order. They will assist customers if they are having problems with the machines. A game room attendant will often handle ticket redemption for prizes at the prize counter. A game room attendant may earn around $8 per hour.
Assistant Manager- An assistant manager will help the manager with running the daily operations of the restaurant. They will help train new employees in accordance to company policies. They will often walk around to ensure customer satisfaction. They may also help fill in when their staff is busy or when they are short-staffed. An assistant manager may earn around $13 per hour.
Chuck E. Cheese's Interview Questions
These are some questions that may be asked during your job interview.
Why do you want to work at Chuck E. Cheese's? This question requires some research prior to your interview. The interviewer wants to know what you know about the company. Answer with which values you feel that you embody and why that makes you a good fit for the company.
Do you enjoy working with kids? This job requires you to work often with children. You need to enjoy working with children to be successful here. Answer honestly; naming any specific incidences where you had to work with children and it was fun and successful.
Why should we choose you over the other applicants? The interview is giving you the opportunity to sell yourself to the company. Take this opportunity to sell yourself. Discuss your strengths and why you feel like the company would benefit from your employment. Be confident but without sounding too boastful.
What are your long-term career goals? The interviewer is looking to see if you have a long-term career plan or if you are just jumping from job to job. Explain what your career goals are and how the company fits in with those goals.
Can you handle cleaning up the messes children are prone to leave? The interview is finding a polite way to ask if you can handle picking up soda, candy and vomit. These are all common messes that you will encounter on the floor. Answer honestly with any limitations you may have with this.
Advice for the Application Process
Wondering how to apply for a job at Chuck E. Cheese's? You can apply for a Chuck E. Cheese's job at Chuck E. Cheese's jobs online. There are no printable applications online. There are no downloadable applications online. You may also fill out an application form at your local restaurant. The easiest way is to apply directly online.
The website has job descriptions and responsibilities clearly stated so that potential job seekers can find positions that are a good fit for them. You should only apply for positions that you qualify for, otherwise your application may not be considered. You should fill out the application completely and according to instructions. You should also submit your update resume when you submit your application.
After applying, you should hear back from this company within a reasonable amount of time. If not, you can call the location to check the status of your application and see if they are still hiring for that position. They may also provide additional information like when interviews will be starting, if they have not started already.
You should prepare for your interview beforehand by practicing in front of a mirror. Ask yourself potential interview questions and answer them aloud. This can help you seem less nervous and be more confident and articulate during your interview. You should remember to dress professionally for your interview. This can help increase your chances of getting the position.
Also See:
Jerry's Subs And Pizza: For career opportunities, fill out the Jerry's Subs And Pizza online application.
Cash And Carry: For career opportunities, fill out the Cash And Carry online application.
Buffalo Wild Wings: For employment at Buffalo Wild Wings visit the application page.
Fox's Pizza Den: See our guide for careers at Fox's Pizza Den.
Pizza Inn: For employment at Pizza Inn visit the application page.
Company Links
http://www.chuckecheese.com/careers/opportunities