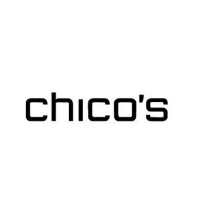 Chico's has been in operation for over 30 years and is a brand of the parent company Chico's FAS. The clothing chain was founded in 1983 in Florida, where three people operated the first boutique which sold sweaters and Mexican folk art. Today, the parent company is a leading women's fashion clothing retailer. You can file a Chico's application for employment on the website.
Chico's FAS operates numerous other popular brands in the clothing industry, such as White House | Black Market, Boston Proper, and Soma Intimates. Under all these brands, the company runs about 1,500 boutiques and outlets all across the United States and in parts of Canada. It aims to be creative and allow its employees to work, learn, and grow.
Chico's was founded by Marvin and Helene Gralnick, and first operated under the name Folk Art Specialties. Early products were manufactured by the two founders themselves. The company grew, and the first franchise was opened in Minnesota in 1987. By 1992, the company operated over 60 boutiques and was producing its own patterns.
Chico's does not currently offer opportunities to open a franchise online. However, there are many Chico's jobs available to apply for, including management positions. You can file a Chico's job application online on their website, or apply for jobs at Chico's at any of their numerous hiring branches, of which a list is available on the website. A printable direct application for Chico's is not available – you must find Chico's' jobs online.
Chico's Careers
Many positions are open with free application – retail positions such as Store Manager, Sales Associate, Assistant Store Manager, Support Associate, and Sales Lead are available at numerous locations. You can apply for Chico's jobs such as these online using the website, or at any of the locations where there is an opening.
Corporate positions are available as well, including positions as a Merchandise Allocator, a Sr. Specialist in Creative Operations, and a Risk Management Manager. Chico's careers featured on the site also include listings for jobs working for other brands owned by Chico's FAS, such as White House | Black Market, Soma Intimates, and Boston Proper. 
How old do you have to be to work at Chico's? You must be at least 18 years old to apply for most retail positions; however, corporate positions have varying age requirements that are generally higher. It is always a good idea to make sure that you meet all age requirements before you apply for a job. You must apply online – there is no printable application for Chico's.
Health, life, and disability benefits are offered to associates, among other benefits. The company matches 401(k) contributions, and features an employee stock purchase plan. Paid time off is also available to associates, and employees receive discounts on store merchandise. However, most of these bonuses are only available to full-time employees.
Most locations operate from 10 A.M. to 9 P.M. from Monday to Saturday, and from 12 P.M. to 6 P.M. on Sundays, local time. These times may vary based on the location, however it is unlikely that they will vary greatly. Stores are closed on major holidays, such as Christmas and Thanksgiving.
Chico's Job Descriptions
Store Manager – As it features a leadership position, this job requires that the applicant be 18 years or older, and a high school diploma or equivalent degree is required. The goal of a store manager is to control store sales and other store operations such as human resources to secure a safe and coordinated workplace with happy employees and customers. Store Managers make about $24.98 per hour.
Sales Associate – This position has a similar job description to the sales lead position, and applicants with previous sales experiences are preferred. The job of the sales associate is to create a profitable environment and handle a large part of the customer-employee interactions. Communication and customer service skills are essential for this position. Sales Associates make about $9.72 per hour.
Assistant Store Manager – The assistant store manager position requires the applicant to have a diploma and excellent communication skills. This position's responsibilities include supporting the store manager and helping ensure an enjoyable customer experience so that the store can be as profitable as possible. Assistant store managers are also responsible for helping recruit new store associates. Assistant Store Managers make about $14.89 per hour.
Support Associate – The support associate is perhaps the most basic job, and has similar requirements to the other positions. Experience as a cashier is preferred for applicants, and those in this position perform a wide variety of tasks. These include sales transactions, merchandise management and upkeep, and customer relations. This position also has the most openings at most times. Support Associates make about $9.36 per hour.
Sales Lead – The sales lead job requires a minimum of three years of experience in the sales or retail fields, and is a management position. Sales Leads support other management and supervise support associates to ensure an enjoyable customer experience and utmost profitability. The sales lead is also responsible for managing inventory and stock available to the customers. Sales Leads make about $11.32 per hour.
Chico's Interview Questions
To prepare for an interview for a position, review these questions and suggested answers:
Why do you want this job? This is the most general question asked by employers in all fields. Respond with what drew you to the job and why you think you are a good fit for it. Avoid responses that involve your financial circumstances unless your interviewer asks you about it specifically. 
How can you make the company/store better? The interviewer is asking for your skills in the field of the job you are applying for. Respond with experiences you have had in the field and how they have taught you, making you a better candidate for the position who is able to provide something that the employer might not already have. 
What are your goals for the future? Respond with realistic plans for your progression at the company, and how you seek to improve yourself and the company by potentially rising into new positions where you can employ your skills to improve the store's client experience and profitability – respond with goals that are ambitious, but not unrealistic. Discuss what plans you have for your Chico's career.
What type of work environment are you looking for? The interviewer wants to know if you will fit in well with others at your location. The store offers a professional but calm atmosphere, so discuss how you think you would fit in at such a store. Talk about how you have worked and gotten along with coworkers in previous experiences or jobs.
What does customer service mean to you? Respond with your goals to satisfy the customers that may come to the store. Discuss your communication skills, and why you enjoy being around people and helping others out. Talk about how you feel customers should be treated and how you would work to ensure a good customer experience.
If you are applying for a managerial position, you may be asked positions about qualities you possess, such as:
Do you consider yourself to be a leader? To be in a managerial position, it is important for the applicant to be a strong leader. Discuss what makes you a leader, and past leadership experiences you have had. Be specific, and provide references if necessary. Also talk about how you have improved as a leader through past experiences.
Advice For Application Process
How to apply for Chico's online: to find a Chico's job, navigate to the 'Careers' section of the website link. Create an account for the application program. Make sure you read your application before you submit it, and check to be sure that you have included relevant information instead of just a general online application. Submit a strong resume. After you apply online, if you are selected, you will be contacted and asked to come in for an interview.
Prepare thoroughly for the interview. Come up with your own creative and well-thought answers to the potential interview questions, and prepare for follow-up questions based on your answers. Most importantly, answer questions in your interview truthfully so you do not harm your chances of receiving the job further. It is also important to be familiar with the company and their goals before coming in to the interview.
It may be useful to talk about giving to the community during your interview – the corporation is well known for donating to charities and contributing money and time to causes it believes in, from environmental issues to women's rights. Also be aware of the salary and benefits you expect to receive if you get the job, and verify these with your interviewer. Job opportunities are only available online – there is no printable application form or download of the application form.
Come dressed professionally. As it is a fashion brand, being well-dressed is important for job applicants. Business clothing is appropriate, and business-casual clothing will not pose a problem for the interview. During your interview, speak carefully and make sure that the interviewer understands what you mean.
Also See:
Lacoste: Checkout the application page for work at Lacoste.
Zara: Visit the Zara application.
It's Fashion: Visit the job application for It's Fashion to apply today.
Citi Trends: Checkout the application page for work at Citi Trends.
Ralph Lauren: See our guide for careers at Ralph Lauren.
Company Links
http://jobs.chicos.com/careers/chico's-jobs
http://www.chicos.com/store/page.jsp?id=39