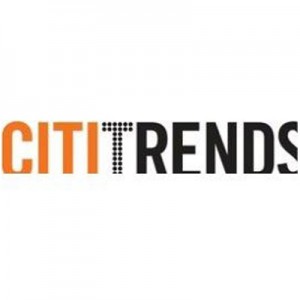 The American retail clothing chain featuring value-priced urban fashion apparel was originally named Savannah Wholesale.  Its first store was opened under the name Allied Department Stores in 1958 in Savannah, Georgia, and the more modern name by which the chain is known today was adopted in 2001.
The company is headquartered in Savannah, Georgia, with distribution centers in Darlington, South Carolina and Roland, Oklahoma and buying offices in Los Angeles and New York City. The retailer carries clothing, shoes, accessories and home décor, sourcing merchandise from over 1600 vendors to offer its customers recognized brands at discounts of 20% to 70% off department and specialty store prices.
The brands carried at a discount include Rocawear, Apple Bottoms, Cavi, Coogi, Dickies, Akademiks, Mecca, Baby Phat, and Ed Hardy. The publicly traded company (NASDAQ symbol CTRN) operates more than 500 stores in 29 states with a workforce of approximately 4500 people.  Stores are located in the Southeast, Mid-Atlantic, Midwest, and California and Texas.
Hours of Operation:Standard hours of operation are 9am to 9pm daily, but store hours will vary based on region. The following hours of operation are representative of two different locations:
Mon-Fri 10am – 8pm
Sat 10am – 8pm
Sun 12pm – 6pm
Mon-Thurs 10am – 8pm
Fri 10am – 9pm
Sat 10am – 9pm
Sun 12pm – 6pm
Hours of operation may also be seasonally adjusted.  Contact the specific location to confirm current store hours for that location.
Citi Trends Careers
Although the hiring process varies from location to location, a background check and drug test is a standard part of the hiring process.
Job applicants with an interest fashion trends are encouraged to apply.  This retailer seeks employees who enjoy interacting with customers, and are dependable and ethical.  Previous retail experience is considered a strong plus.
Get Your Degree!
Find schools and get information on the program that's right for you.
Powered by Campus Explorer
The qualifications and experience that make a candidate a good fit for a position are determined by the responsibilities and skills required to successfully perform in the role.  Education, experience, and skill set requirements are unique to each role.
For example, an Entry Level Allocator position at the corporate level will require a Bachelor's Degree, strong communication and interpersonal skills, critical and analytical skills, experience working on collaborative cross functional teams and proficiency with Microsoft Office Suite software.
A District Manager position will require a minimum of a Bachelor's Degree and 5 years of related experience or training.
A Help Desk position will require an Associate's or Bachelor's Degree and 2 years of related experience or training.
A Distribution Center Supervisor position will require a High School diploma or GED and 2 years of related training or experience.
A Distribution Center Processor (Seasonal) role includes specific requirements that are necessary to function in the role, such as the ability to hear and speak, manual dexterity for opening and moving cartons, the ability to lift up to 25 pounds, and the ability to stand for long periods of time.
How old do you have to be to work at Citi Trends?To submit an application, a candidate must be at least 16 years of age.
Citi Trends Job Descriptions
Jobs are grouped based upon strategic areas of the company, and the Jobs page of the corporate website provides some guidance in identifying whether the job is a Retail, Corporate, or Distribution Center opportunity.
The types of Citi Trends jobs available within the retail space include Store Manager, 1st Assistant Manager, 2nd Assistant Manager, Manager in Training, Buyer, Store Sales Associate, District Manager, Merchandise Assistant, Associate Buyer, Sales Associate, and Senior Accountant.
Corporate positions include Entry Level Allocator, Help Desk Support (Part Time), Merchandise Planner, Night Computer Operator, Store Auditor, and Corporate Maintenance, and HR Manager.
Distribution Center jobs include Maintenance Technician, Supply Chain Analyst, Director of Logistics, Packer (Seasonal), Processor (Seasonal), and Material Handler (Seasonal).
Other jobs include Supervisor, District Loss Prevention Manager, HRIS Coordinator, Human Resources Generalist I, and Area Operations Manager.
Citi-Trends is a forward-thinking company with a sound business model and a history of solid growth.  It is an excellent employer for entry level employees interested in fashion retailing, and for those with retail experience who are seeking a new career opportunity with opportunities for advancement.
Average wages/salaries & Benefits
The retailer offers hourly wages and salaries that are competitive with other discount retail chains.  Pay is based upon education, experience, job responsibilities, and length of time with the company.  With hard work, dedication, and ambition, entry level employees can quickly rise through the ranks, progressing from sales associate or cashier to positions with increasing levels of responsibility and a salary that reflects career advancement.
Browse through the job descriptions on the Jobs page of the corporate website to review the starting hourly wage information for some positions.  Some examples include:
Distribution Center Material Handler (Seasonal) starting pay is $9.00 per hour.
Distribution Center Packer (Seasonal) starting pay is $8.25 per hour.
The benefits packages accompanying Citi Trends careers are designed to reflect company division, position, full or part time status, and length of service.  As a result, there is no standard benefits package that applies to all employees.
For example, a District Manager position may offer a competitive salary and benefits package that includes health and dental insurance, short term and long term disability, company stock option, a company car, paid vacation, a 401(k) plan, and more.
A benefits package offered to a Night Computer Operator may not take effect until 90 days after employment begins, while 2nd Assistant Manager jobs may offer a benefits package that includes health and dental insurance, paid vacation, 401(k) plan and paid training.
The job descriptions on the Jobs page of the corporate website contain a general summary of the benefits package that applies to each listed position.
Browse through different job descriptions to review the benefits associated with each type of position.Some positions offer unique benefits, such as relocation assistance for a Buyer position located in the New York Buying office.
Advice For Application Process
To apply for jobs at Citi Trends you must complete a Citi Trends job application online.  There is no printable application for Citi Trends, but you may submit a free application online.
To learn how to apply for Citi Trends online, find the Jobs page on the corporate website. The Job Opportunities page will allow you to enter search parameters based on keyword(s), and location.  You may also filter the results based upon hiring status (hiring now or hiring soon).
Enter the job title and/or enter your city, state or zip, then click the Search button to view Citi Trends jobs online.  To view a job description, click on the job title displayed as a blue hyperlink.  To submit a direct application to apply online, click the Apply link.
You must register for a JobAgent account before you can submit an online application for employment.  The JobAgent account will be used to search and apply for jobs online.
Your account serves as a tracking system to help you manage your applications and plan your career path.
Upload your resume from your local hard drive, or manually enter your contact information, education, and work history directly into the form.
There are no download application form or printable application form options.  You must submit your Citi Trends application form online and review the status of your Citi Trends application by logging in to your job search account.
If selected for an interview, it's important to dress appropriately, keeping in mind that the interview is with a fashion-forward company, so personal grooming, cleanliness, and dressing for the interview in business casual clothing will make a better impression than a candidate who arrives looking sloppy and is too casually dressed for the occasion.
Arrive early for your interview, and be prepared to offer reasons why you'd like to work there and how you feel you can contribute to the success of the company.  Give some thought to your career aspirations for the future and how Citi Trends careers fit your goals.
Questions will be designed to provide insight into how you deal with customers and how you'll fit with the team.
Why people like working here
Employees appreciate that the company allows them to earn advancement through hard work and dedication.
People interested in fashion and keeping up with current style trends have enjoyed working for the company and cite the close knit family store atmosphere and the friendliness of co-workers as reasons why they enjoy their jobs.
Other positive aspects of working for are the opportunity to gain valuable work experience and develop customer service skills, and the flexible schedules that promote a good work-life balance.
Competitors
The perception within the industry is that the retailer is unique among its competitors because they understand that their core customer base expects both affordability and fashion appeal in the urban apparel offered by value-priced retailers.
Strong relationships with suppliers give the retailer an advantage over competitors like The TJX Companies, Inc., and The Ross Stores, Inc..
Also See:
Chico's: For career opportunities, fill out the Chico's online application.
Men's Wearhouse: For career opportunities, fill out the Men's Wearhouse online application.
ANN TAYLOR: For employment at ANN TAYLOR visit the application page.
K&G Fashion Superstore: Checkout the application page for work at K&G Fashion Superstore.
Van Heusen: See our guide for careers at Van Heusen.
Company Links