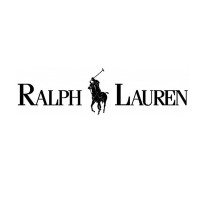 Ralph Lauren is a specialty designer retail that sells exclusive fashions by designer Ralph Lauren. The store sells clothing for men, women, children and babies. In addition to selling clothing, they also sell accessories, fragrances, and home furnishings. For more information about your Ralph Lauren application, follow the link below.
Ralph Lauren Corporation was founded in 1967 by Ralph Lifshitz, who is now known as Ralph Lauren, to sell designer men's fashions. After finding success through a boutique inside of a Bloomingdale's, the first store was opened in 1971 in Beverly Hills, California. This same year, they started a line of women's fashion.
In 1981, the store became international with their first store in London, England. Today, they have around 179 full-price stores and 171 factory stores. These stores can be found internationally. They currently have around 23,000 employees and are headquartered out of New York, New York. This store finds continual success in the fashion industry.
This store sells high quality products for a higher cost than other stores. They also provide their customers with a unique customer service experience, expecting the most out of their employees. They are an innovated company that is looking for employees that can keep up with the constantly changing environment of the fashion industry.
Ralph Lauren Careers
There are a plethora of different types of job opportunities at this company between the retail stores and corporate office. The retail stores offer employees mostly entry-level positions that they can grow their jobs into a Ralph Lauren career. Such positions at the retail level are sales associate, keyholder, stock associate, and store manager.
At the corporate level, they also offer entry-level positions that give employees and opportunity to grow within the company after gaining valuable work experience. There are various types of employment that can offer something for everyone. At the corporate level, you can find such positions as project manager, merchandise planner, and marketing.
Different positions have different requirements to gain employment. How old do you have to be to work at Ralph Lauren? The minimum age of employment is 16 years of age. Most positions require a person to have excellent interpersonal skills, an eye for detail and fashion and an ability to work as a team with their co-workers.
Get Your Degree!
Find schools and get information on the program that's right for you.
Powered by Campus Explorer
They offer competitive benefits to their employees. For eligible employees, benefits can be health insurance, dental and vision insurance. They have access to paid time off, 401(k), retirement plans, and pensions. They might also receive employee discounts, adoption assistance, and employee stock options. Other benefits may be life insurance, disability insurance and occupational accident insurance.
The hours of operation can vary depending on location and holidays. During the holiday season, the hours may be extended to accommodate holiday shoppers. Some holidays will also cause closures or early closures at the store. Generally, stores are opened Monday through Saturday from 10:00am to 7:00pm and on Sunday from 12:00pm to 6:00pm.
Job Descriptions & Salaries
Sales Associate- The sales associate is the primary point of contact for the customers in the store. They will assist customers on the store floor and answer any questions that they may have about the products. They will also deal with the sales transactions at the cash register. They will also handle the store's fitting rooms and managing the multiple customers using them. A sales associate may earn around $9 per hour.
Project Manager- The project manager is responsible growing the profitability of all the retail locations. They will plan, develop strategies and implement them to maximize the company's profits. They will also identify current problems in operations so they can fix them or create new ways of operation to improve the store's profits. A project manager may earn around $82,000 a year.
Technical Designer- A technical designer must have skills in garment construction, measurement, and patternmaking. They must have an ability to lead, in addition to manage pattern work and cut work flow. They also must be able to communicate with the vendors and factories. They must communicate with designing teams, merchants and production teams. A technical designer may earn around $73,000 a year.
Production Manager- A production manager is responsible with the development of all products from the beginning to delivery. They manage calendar dates, costing, samples, order placement, and fit status. They communicate with the overseas office, production, design and merchandise teams. This position requires a college degree. A production manager may earn around $72,000 a year.
Ralph Lauren Interview Questions
These are some potential questions one may be asked during their interview.
Why do you want to work at Ralph Lauren? This question requires you do put in a little research before your interview. You should mention any ideals and values that the company has that you believe in and mention why this makes you want to work with this company.
Why should we choose you over the other candidates? This is the opportunity for you to sell yourself to the interviewer. Discuss your strengths and why the company would benefit from those strengths. You really have to highlight the talents that may be of use at their stores.
How do you keep up with the latest trend in fashions? This job is at one of the top designers in America's retail store. This means that having knowledge in fashion and keeping up with this ever-changing world of fashion is a requirement. Answer honestly about which magazines or television shows that you watch to be on top of the latest news.
Was there ever a difficult situation with a co-worker that you had trouble resolving? The interviewer is looking for you to discuss any difficulties you may have when working with other people. They want employees that can work well as a team, and the answer to this question can tell how well you work with others. Answer honestly.
Why did you leave your last place of employment? The interviewer wants to honestly know why you have left your previous employer. They are looking to see if you left for important career reasons, like working somewhere that offers employees growth, or if you just left because of boredom. Answer with why you left without being negative about your previous place of employment.
Advice for the Application Process
If you are wondering how to apply for jobs at Ralph Lauren, you just have to visit the company's website to apply online. There are no printable applications for Ralph Lauren. There are no downloadable applications. You may also fill out an application form at your local store. Be sure to fill out your application in accordance to the instructions provided.
The website has the job descriptions and responsibilities are clearly stated for potential applicants to find positions that are a good fit for their skills. You should only apply for positions that you are qualified for. When you submit your application, you should submit an updated resume to give a clearer look at your experience and skills.
After submitting your application, you should hear back from a hiring manager within a reasonable amount of time. If not, you should call them to check your application status and to see if they are still hiring for the position that you applied for. They will inform you of why there is a long wait, like waiting for a certain amount of applicants or when they will be starting interviews.
You might want to prepare for your interview by asking yourself potential interview questions out loud. This can help you be less nervous while giving you more confidence. This will also help you be more articulate during your interview. When you go to your interview, you should dress in a professional manner to give off a great first impression. This can make or break your chances with the company.
Also See:
Wet Seal: See our guide for careers at Wet Seal.
Winners: Winners offers opportunities for both, beginners and experienced roles.
Lacoste: See our resource page for more information on Lacoste careers.
ANN TAYLOR: Visit the ANN TAYLOR application.
Buffalo Exchange: For career opportunities, fill out the Buffalo Exchange online application.
Company Links
http://global.ralphlauren.com/en-us/about/pages/careers.aspx?ab=footer_careers