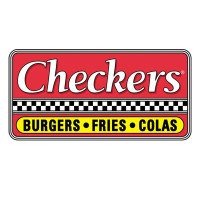 Checkers Drive-In is part of a chain of double drive-thru restaurants located in the United States. They are the largest chains of its type in the United States. The company Checkers Drive-In Restaurants Inc. includes both Checkers and Rally's restaurants, though both are their own chains. For information on your Checkers Drive-In application, follow the link below.
Founded in 1986 in Mobile, Alabama by Jim Mattei, this restaurant became wildly popular as a result of their flavorful food and amazing price. They opened more locations, becoming a commonplace in the southeastern part of the United States. In 1999, Checkers and Rally's merged. This created one of the largest chains of its kind.
There are currently around 800 locations across 28 states and the District of Columbia. This merged company is now headquartered out of Tampa, Florida. All of the restaurants are now designed in an identical fashion, the only difference being the name on the sign outside of their location. Otherwise the menu, design, and benefits are the same across all locations.
This company offers delicious and big flavored food at a great price. Their food is bragged about being better than the standard fast food fare people are used to. In addition, they provide their customers with a great experience while in store. They are looking for employees with amazing interpersonal skills to provide customers with a positive experience when dealing with this company.
Checkers Drive-In Careers
There are a lot of opportunities available at this company at both the corporate office and restaurant level. This company is one that encourages their employees to advance their careers. The restaurant level has plenty of entry-level positions to turn your job into a Checkers Drive-In career. Some positions include team member, shift manager, and general manager.
The corporate office has a wide variety of options for job seekers to find a position that is a good fit for their skills and talents. They do have some entry-level positions, however most positions are higher level positions with more requirements in order to gain employment. Some positions include operation services, marketing, and human resources.
The different positions at this company have different requirements in order to gain employment. Entry-level positions may require little education and experience to gain employment. Higher level positions may require a college degree and several years of experience. How old do you have to be to work at Checkers Drive-In? The minimum age of employment is 16 years of age.
This company offers competitive benefits for their industry. Employee eligibility for benefits may depend on hours worked weekly and job title. Some benefits include health, dental, vision, life, and disability insurances. Employees may also receive a 401(k) plan as well as training for job growth and employee discounts. They will also receive bonuses for their performance.
The hours of operation for this company can vary depending on location and holidays. Some holidays may cause closures for either the full day or a half day. For more information, check your local restaurant for details. In general, hours of operation are Sunday through Thursday from 9:00am to 1:00am and Friday and Saturday from 9:00am to 3:00am.
Job Descriptions & Salaries
Team Member- The team member encompasses every role of the non-managerial staff. A team member is responsible for taking orders and handling customer transactions at the cash register. They will also handle preparing the food in accordance with customer requests and company policies. They are also responsible for ensuring their areas are clean and organized. A team member may earn around $8 per hour.
Shift Manager- A shift manager is responsible for many of the same tasks as a team member is. In addition to those duties, they will assist the managerial staff as needed. They will train new employees, as well as open or close the restaurant depending on their shift. The shift manager will take over as manager if no other manager is around. A shift manager may earn around $9 per hour.
Assistant Manager- The assistant manager is responsible for assisting the general manager in running the daily operations of their restaurant. They will help train new employees, as well as help with performance reviews. The will also ensure customer satisfaction by interacting with customers. The assistant manager will also help maximize sales. An assistant manager may earn around $26,000 a year.
General Manager- The general manager runs the daily operations of their restaurant. They will hire and fire employees as needed, as well as conducting job interviews for potential candidates. They are responsible for the payroll and budget, as well as ensuring the inventory is properly stocked. A general manager is also responsible for the scheduling of their staff. A general manager may earn around $45,000 a year.
Checkers Drive-In Interview Questions
Here are some questions that you may be asked during your job interview.
Why would you like to work at Checkers Drive-In? This question may require some research prior to your interview. The interviewer is looking to see what you know about this company and what they stand for. Answer honestly, discussing which values you feel you share with this company and why that makes you a good fit to work here.
Why should we choose you over the other applicants? The interviewer is giving you the opportunity to sell yourself to this company. Take this chance to discuss your strengths and why you feel the company would benefit from them. Try to do so in a confident but not boastful manner.
Have you ever had to work as a team to accomplish a goal? This type of business requires all of the staff to come together to work as a team in order to be successful. The interviewer is looking to see how well you work as a team. Describe any time in which you had to work as part of a team to accomplish a goal, and how successful you were as a team member.
What is your availability to work? This business requires a person to have a lot of flexibility from their employees. They need to be able to work any shift that they are needed to, and the interview is looking for this flexibility. Answer honestly about when you are available to work.
Do you have any experience in a fast-paced work environment? As with most fast food establishments, the faster the food can come out with the best quality possible, the better the customer experience. The interviewer wants to see if you can handle this. Describe any experience where you had to work quickly.
Advice for the Application Process
Wondering how to apply at Checkers Drive-In? You can apply for a Checkers Drive-In job at Checkers Drive-In jobs online. You may also fill out an application form at your local establishment. There are no downloadable applications. There are no printable applications online. The easiest way to apply is to apply directly online.
The company website has brief job descriptions and responsibility for the positions so that potential job seekers can find a job that fits their skills and talents. You should only apply for positions that you qualify for. Remember to fill out the application completely and according to the provided instructions. You should also remember to submit an updated resume along with your application.
After applying at this company, you should hear back within a reasonable amount of time. If not, you can contact the location you applied at to check the status of your application and see if they are still hiring for that position. They may also inform you of when interviews are set to begin, if they have not yet begun.
You are able to prepare for your interview beforehand. You can do this by asking yourself potential interview questions and answering them out loud. This will help ease your nerves, which will help you seem more confident and more articulate during your interview. You should remember to dress in a professional manner for your interview. This can help increase your chances of getting the job.
Also See:
Port of Subs: See this page for jobs at Port of Subs.
Lee's Famous Recipe Chicken: Visit the job application for Lee's Famous Recipe Chicken to apply today.
McDonald's: Use the McDonald's job application to apply here.
Taco John's: Use the Taco John's job application to apply here.
Popeyes: Popeyes offers opportunities for both, beginners and experienced roles.
https://www.youtube.com/watch?v=8Sjf3VjUYr0
Company Links