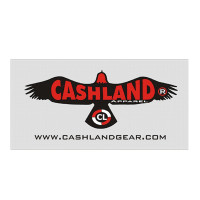 Cashland offers cash advances and short-term loans to people who need it and they're a member of the Cash America family. People who fill out a Cashland application are looking to help those in need.  Links to apply for jobs at Cashland are at the bottom of the page.
In 2003, Cashland was purchased by Cash America.  That purchase was the biggest in Cash America's history, and turned Cashland into a subsidiary.  All stores are currently focused in and around Indiana, Michigan, Ohio, and Kentucky and serve their customers in payday advances and check cashing.
In some stores, Cashland has started offering gold buying to go with their payday and check cashing services.  At other stores, they offer money orders and transfers through Western Union to customers that need it.  At other locations there are a variety of other options that are available, one of the most recent rollouts being gold buying at select stores.
Cash America runs over nine hundred stores in twenty-one states under four different names, Cashland included. They also have several franchises under the name Mr. Payroll that works specifically on cashing checks.  Several of their locations offer pawn brokering to people that need it and selling various used merchandise online and in stores.
Cashland Careers
If you're interested at holding a Cashland position at the corporate level, you'll be working for Cash America.  They have several positions available, mostly at their Dallas/Fort Worth office in Texas.  Most positions will be related to making sure that everything in the system is working smoothly.  If you're not working at the Texas office, you'll be working for the auxiliary office in Norcross, Georgia.
If you're interested in Cashland jobs, realize that all of those stores are in Indiana, Ohio, Michigan, and Kentucky.  Several of these stores offer different services, but they all offer the base plan of check cashing and short-term loans.  Many of the jobs will have you working directly with customers.
How old do you have to be to work at Cashland? Age requirements vary by position, but for most jobs, you need to be over eighteen.  As you browse Cashland jobs online, make sure to read all job requirements carefully as some positions need various experiences, certifications, or degrees.
People with Cashland careers are able to get benefits which include: healthcare, life/accident benefits, disability, educational benefits, paid time off, and retirement benefits.  If you can afford it, you can get additional healthcare coverage and some positions offer lifestyle benefits.
Cashland Job Descriptions
Shop Manager – By meeting and greeting every customer that comes into your shop, you'll work to establish a good working relationship.  You'll work to make sure that all of your staff members are well trained and suit the position that they work in.  Compensation is around $50,000 a year.
Sales and Loan Associate – You'll work to maintain a clean and organized store in order to have a welcoming environment.  Having general knowledge of merchandise and jewelry is a big part of this position.  Compensation is around $40,000 a year.
Business Operations Analyst – By evaluating existing products and services, you'll work to figure out ways that you can revamp old and create new products that will survive in the market it's going into.  Compensation is around $70,000 a year.
Technical Systems Analyst – You're going to be working to create technical artifacts that can then be turned into a solution by a developer.  By working closely with the business side of the company, you'll strive to make sure that everything is working properly.  Compensation is around $70,000 a year.
Cashland Interview Questions
These are some questions you may be asked during your interview:
Why do you want to work for Cashland? This is an extremely common interview question, so you should be prepared for it.  Talk about what drew you to the company, whether it was the culture or benefits and why it's your first choice in places to work.
What experience do you have? Highlight all of your relevant experience.  If you don't have any relevant experience, instead talk about what you will bring to the position and the company.  Make sure to use plenty of examples to enhance and support your claims.
Where do you see yourself in the next few years?  Your interviewer wants to know if you see yourself with the company.  Be realistic in your career expectations, but make sure they know that you're willing to take on extra challenges and responsibilities in order to move up in the company.
As this company relies heavily on customer service, you may be asked this question in the form of a hypothetical situation: How would you take care of an upset customer? Be practical and realistic as you walk your interviewer through the steps you would take to turn the customer's experience around.
If your location is one of the few that offers pawn loan services, you may be asked to carry and move awkward and heavy objects, so you may be asked this question: Is there anything that can keep you from doing your job? Be honest.  They want to make sure that you're comfortable working for them and if there are any issues, that there's someone that can do the heavy lifting for you.
Advice for Application Process
How to apply for Cashland online: start by deciding if you're going to follow a corporate or field job.  Once you've done that, select a location and see if there are any openings available, read through the position requirements carefully and then fill out your Cashland application.  A printable application for Cashland is not available.
Before attending your interview, do research on the company and the industry in order to have a list of prepared questions that you can ask.  This may seem excessive, especially for an entry level position, but it will place you in front of the other candidates as it shows that you think ahead.
Dress in business casual for your interview, as it will be in a semi-formal setting.  If you've applied for a managerial, supervisory, or corporate position, a suit would be appropriate as shows that you're professional.  Have a positive and friendly attitude when you go in for you interview, it will give a good impression.
Make sure to show gratitude at the opportunity to interview with Cashland.  Afterwards, make sure to inquire about the best way to check on your hiring status as few applicants will learn if they got the job during the interview.  Cashland will want to screen all candidates before making a final decision on who they hire.
Also See:
Primerica: See our guide for careers at Primerica.
Check 'n Go: Visit the job application for Check 'n Go to apply today.
Raymond James Financial: See our resource page for more information on Raymond James Financial careers.
PNC: Use the PNC job application to apply here.
H&R Block: See our resource page for more information on H&R Block careers.
Company Links
http://www.cashamerica.com/Careers/JoinOurTeam.aspx
http://www.cashamerica.com/Franchising.aspx