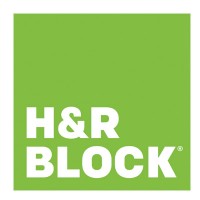 H&R Block derives its name from the founder brothers Henry and Richard Bloch who started the company in Kansas City back in 1955.  They somewhat tentatively expanded the operation to New York the following year and now there are over 11,000 offices across the USA.  Find out how to apply for H&R Block online by following the H&R Block application link below.
The main headquarters are still located in Kansas City, Missouri, but in addition to the thousands of local offices across the USA, H&R Block has 1,700 offices internationally in Canada, Australia, Brazil and India.  Working away in these offices are around 80,000 employees handling over 24 million tax returns globally.
Over the years, H&R Block has expanded its services to keep up with developing technology.  It still offers face-to-face personal finance advice and services, but also runs a large number of digital services.  The company has spread into digital software products, online services and mobile applications to make things more convenient for their customers.
By submitting an H&R Block application, you'll be taking the first step to joining an extremely experienced global team where you'll have the chance to expand your own knowledge and eventually pass it on to others.  The combined experience of all its employees makes it an immensely professional and exciting place to work.
H&R Block Careers
There are always many H&R Block jobs available for tax professionals.  Once you have taken the Income Tax Course you will be eligible to apply for a job.  If you are already accredited you will be invited to test out for the position.  There are also careers available for Team Leaders, Office Managers and Course Instructors.
H&R Block Careers also provide ample job opportunities for corporate roles.  There are vacancies in Bookkeeping, Analytics, Government Relations, IT, Legal and many others.  As a leading tax preparation firm with numerous offices across the US and internationally there are always opportunities for talented and dedicated individuals to join the team.
Tax Associate roles can be both full and part time and you are often able to create your own work schedule within the office hours, which vary across different locations but are typically between 9am-9pm.  You will need good language skills to for H&R Block jobs, and especially for roles involving tax preparation, a proficiency in math.
Get Your Degree!
Find schools and get information on the program that's right for you.
Powered by Campus Explorer
All full-time employees enjoy a generous benefits package including medical, dental and a 401(k).  These are sometimes available for seasonal associates as well.  All employees have access to the comprehensive discount program, Buy and Save.  Some applicants to the Income Tax Course will be awarded a scholarship to cover the cost of the course.
How old do you have to be to work at H&R Block? To apply for jobs at H&R Block you must be at least 18 years of age.
Job Descriptions & Salaries
Client Services/Receptionist – In this role you are expected to deliver outstanding customer service to the clients, to schedule them at their convenience and match the best suited tax professional for their purposes.  This position requires a good telephone manner and basic computer skills.  You will also need good organizational and communication skills.  The pay is typically minimum wage at $9/hour. 
Tax Professional – In this role you will prepare taxes for clients ensuring that everything is completely accurate and that the customer fully understands their position.  You will need a keen eye for detail and excellent organizational and time management skills.  H&R Block administers a training program for those interested in this role if you do not already have the necessary qualifications. The hourly rate is between $9-12.
TTS Field Instructor – Instructors are the teachers of the renowned H&R Block Income Tax Course as well as courses designed to further employees' training and develop their professional skills.  Your responsibilities will cover all aspects of teaching the courses from designing lesson plans to administering the final exams.  The expected salary is around $30k/year.
Office Manager – Managers are responsible for overseeing the tax associates and ensuring that their work meets all the required standards and is carried out in a professional manner.  This includes staff training, providing detailed knowledge about everything tax-related and ensuring a quality service for clients. The salary starts at around $30k/year and increases with experience.
H&R Block Interview Questions
Being well prepared by practicing answers to typical questions will help your confidence during your interview.
What do you think is the best way to handle a difficult customer? Hiring managers will want to see that you can stay calm under pressure. Describe a time when you have had to deal with a difficult individual and what you did to manage the situation.  Let them know what you learnt from the experience.
What experience do you have with taxes? Even if you are planning to take their course you need to demonstrate you'll be able to understand the material.  Describe your experience and relate it to the job description.  If you're interviewing for an entry-level position do some research before to make sure you understand the basics.
How to you handle conflicting priorities? This can be a very fast-paced industry, especially during the tax season when you will need to answer to many clients, so make sure you have a system for keeping on top of everything you need to do as mistakes can have serious consequences.  This is the time to demonstrate your organizational abilities.
What is your approach to customer service? It is important to show you can create and maintain good customer relations, as you will likely be working with clients for long periods of time.  Use your previous employment experience with customers to your advantage or highlight what you think are the main priorities when dealing with customers.
When was a time when you had to make a difficult decision and what was the impact? This doesn't have to be from your previous career but make sure that it is still relevant to the job you are applying for.  Every answer you give should always demonstrate why you are the right person for the job.
Advice For Application Process
Search for H&R Block jobs online and you will be able to browse the many diverse opportunities there are available and make a direct application for the position you want.  Remember that attention to detail is crucial in any job with this firm so check and double check your application form to make sure it is 100% accurate.
If you are unsure of which job would suit you best, you are also able to make a free application by submitting your resume through their online portal.  You can also join their Talent Community, which will ensure that you are kept up to date with their latest job offers, career fairs and other advice to with applications.
There is no option to download a printable application for H&R Block.  However, you can apply in person with a resume and covering letter or via your school or college if you do not wish to apply online.  Take the same care to make sure your application is completely exact to reflect your dedication to accuracy.
Once you have made your H&R Block job application online, those applying to the Income Tax Course will have to score at least 80 in both papers in order to be considered for an interview.  Be sure to dress appropriately in the interview and remain calm and confident.  Take the time to absorb the questions being asked of you and think through your answers carefully.
Also See:
Check Into Cash: Use the Check Into Cash job application to apply here.
Advance America: See this page for jobs at Advance America.
UBS: Checkout the application page for work at UBS.
HSBC: See our resource page for more information on HSBC careers.
JPMorgan Chase: Visit the JPMorgan Chase application.
Company Links
http://www.hrblock.com/corporate/career-opportunities/index.html
http://www.hrblock.com/corporate/our-company/index.html