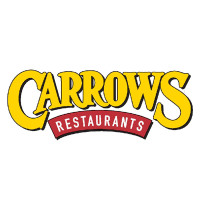 Carrows Restaurants serve three meals a day with a large array of different dishes and desserts.  The chain is run by the Catalina Restaurant Group, which in turn is owned by Zensho.  To find out how to apply for Carrows online, follow the link at the bottom of the page to submit your Carrows restaurants application form today.
The company first began in 1970, originally named the Carrows Hickory Chip Restaurant by the founder David Nancarrow.  From this very first restaurant in Santa Clara, California, there are now over 50 locations across California and one restaurant in Arizona.  It is partnered also with the Coco's Bakery Restaurant which has over 115 locations of its own.
The breakfast menu contains a range of items from waffles, French toast, pancakes and omelettes as well as large breakfast platters.  For lunch and dinner, customers can choose from seafood from the Beachside Bar, burgers, sandwiches, steak, chicken, ribs and a lot of classic Californian comfort food.  There is also a wide range of tempting desserts.
One of their main areas of business is the pies that you can order online.  The different types of pies are apple, chocolate cream, banana cream and maybe others if you ask nicely.  They didn't want to seem selfish by limiting their delicious pies to only California, when the rest of America also needs pie.
Carrows Careers
For Carrows careers based in their restaurant locations there are a number of different openings available.  The typical positions include Hosts and Hostesses, Servers, Cooks, Bussers, Dishwashers, Team Leaders, Training Managers and Area Managers.  You will need to read the exact specifications for each job carefully as they require different levels of experience.
For corporate job opportunities you will need to submit a direct application to the Catalina Restaurant Group head offices to express your interest as these are not advertised as frequently.  The typical openings available will be in the departments of Administration, Finance and Accounting, Sales and Marketing, Human Resources and IT among many others.
How old do you have to be to work at Carrows?  You must be 18 or over to apply for jobs at Carrows, except for management careers where you will need to be at least 21 years old.
The restaurants open at 6.30pm every day and close at 10pm Sunday to Thursday and 11pm Friday and Saturday.
In addition to generous discounts on meals, employees will gain from the many opportunities for further training and advancement to help them in their careers.  The other benefits to Carrows jobs include healthcare and insurance packages with medical and dental for eligible employees.  Other benefits sometimes included are 401(k) retirement plans and paid time off.
Job Descriptions & Salaries
Host/Hostess – In this position you are the first person that customers will see when they walk through the door so you need to set the tone for the whole experience.  You will use your excellent communication skills when showing customers to their tables and answer any questions they might have.  Other responsibilities will include cleaning and taking payments.  The salary for this role amounts to $20k/year.
Server – The job description of a Server can vary depending on the needs of the restaurant at any time.  Most of the time you will be serving customers and taking their orders, but other times you may be required to bus tables or greet and seat customers and take their payments.  The average pay is around $8-10/hour.
Team Leader – Team Leaders need to be very familiar with kitchen and food safety and hygiene standards and be able to demonstrate them to other restaurant staff.  You will also be responsible for training staff and leading by example when it comes to customer relations.  The average pay for this job is up to $10/hour.
Training Manager – With management experience already under your belt, you will be working with all members of staff to ensure that the restaurant runs smoothly and adheres to all the necessary company policies and standards.  You will also need good computer skills and math abilities to be able to handle the administrative duties.  The typical salary is $48k/year.
Carrows Interview Questions
Once you have turned in your Carrows application, prepare yourself for the interview by going over some typical interview questions.
Why do you want to work here? Make sure you have done some research on the company before you get to your interview so that you can say what attracted you about the company's values and culture. 
Have you ever had to deal with a complaint from a coworker?  Teamwork is a very important part of any job in the food service industry so you will need to be able to demonstrate that you are able to handle conflict within your own team professionally.
Give me an example of when you used your organizational skills.  This doesn't have to be from your previous employment if this is your first job, you can use an example from school or college or any activity where you have had responsibility for organization.
Tell me about a time when you have had to handle a difficult customer.  Being able to deliver high quality customer service when you are under pressure is an extremely important part of the Carrows jobs.
What would you do if the restaurant wasn't very busy?  This is a good opportunity to show that you are committed and that you understand what would be required of you in this type of career.
Advice For Application Process
Search Carrows restaurants jobs online to find out the types of positions they are currently accepting applications for.  Most of the positions they are hiring for are based in the restaurants themselves.  To submit a Carrows job application online for the corporate sector you will need to apply via the Catalina Restaurant Group.
Once you have selected the position you wish to apply for, fill in the online application form.  If you don't want to apply online you can also take your resume down to your local restaurant and request a free application from the manager there.  You can't download a printable application for Carrows.
Once you have been invited to an interview, make sure you are prepared and turn up well presented.  Full business dress won't be necessary for entry-level positions but you still need to look smart and well groomed. Also remember that your attitude can go a long way, so smile and be positive throughout.
When you answer questions in an interview, make sure you always answer in complete sentences.  It always helps to make your point better if you can give examples from your previous jobs and explain them thoroughly by giving context and saying what the outcomes were.  Be grateful for the opportunity and follow up afterwards if necessary.
Also See:
Beef 'O' Brady's: See this page for jobs at Beef 'O' Brady's.
McAlister's Deli: Visit the job application for McAlister's Deli to apply today.
Lone Star Steakhouse: Checkout the application page for work at Lone Star Steakhouse.
Fazoli's: See our guide for careers at Fazoli's.
Perkins Restaurant And Bakery: See our resource page for more information on Perkins Restaurant And Bakery careers.
Company Links